Storage
As (future) mama, you are probably very busy and you have little time to tidy up. And tidying up is probably not anyone's favourite hobby. But, it has to be done. A clean, tidy home will bring you peace and quiet. And this in turn, will make you happier and reduce stress. The same applies for a tidy baby room.
You can easily store away toys and things in these playpen bags, dresser bags and storage baskets. These allow you to tidy up in no time at all.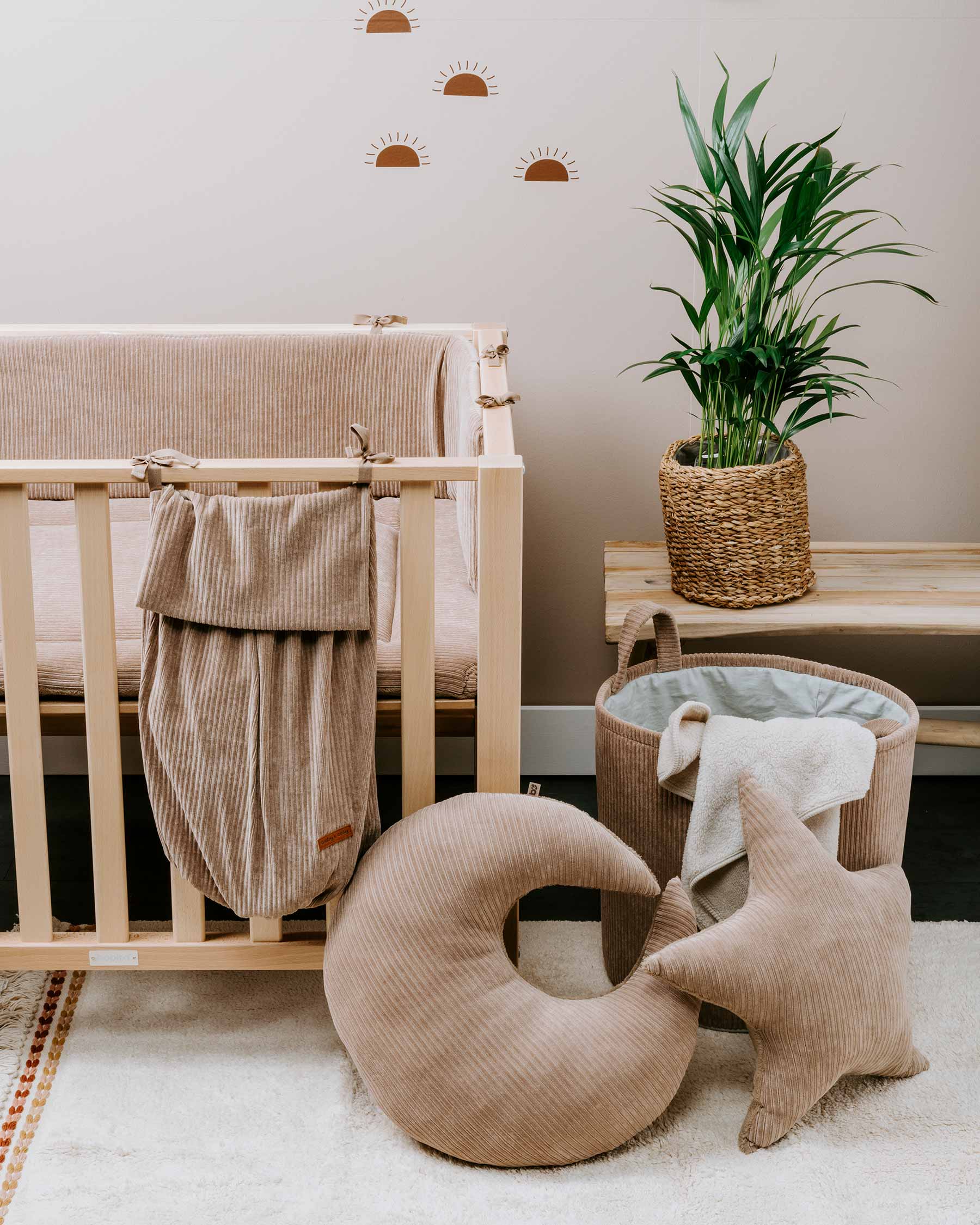 Organizing with Baby's Only
As a (future) mom, we understand that you have a busy life and that tidying up isn't always at the top of your priority list. But did you know that a clean and organized home can bring peace and happiness? This also applies to the nursery! At Baby's Only, we offer convenient solutions to make organizing easy. Our storage bags, changing table baskets, and storage baskets are designed to keep all your items neatly organized. This helps maintain a tidy and orderly nursery.
Storage bags, changing table baskets, and storage baskets
With our storage bags, you can neatly store toys, stuffed animals, and other items in the playpen. Our changing table baskets are perfect for organizing baby care products, diapers, and other essentials on the changing table. And our storage baskets provide ample space for blankets, muslin cloths, and other larger items.
Tidying up the nursery
Using our convenient storage solutions makes tidying up a breeze. You can quickly and easily put all items in their place, ensuring the nursery always stays neat. This creates a organized and soothing environment for both you and your little one.
Order from Baby's Only
Simplify organizing and enjoy a well-kept nursery with the practical storage solutions from Baby's Only. Explore our collection of storage bags, changing table baskets, and storage baskets, and experience the convenience of an organized and tidy living space. Peace and happiness start with an organized home!