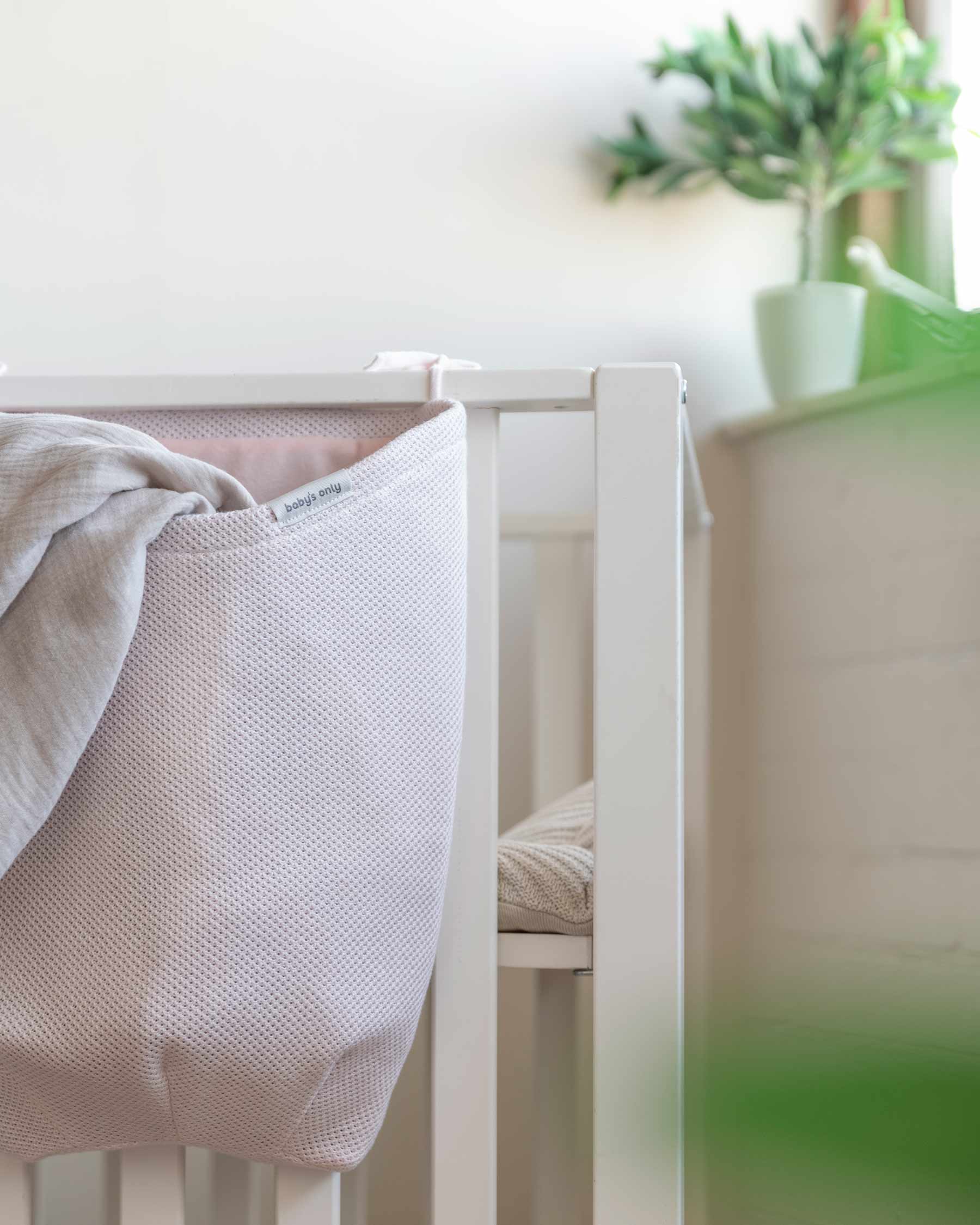 Playpen bag as a practical storage bag
A playpen bag is very versatile. You can fasten the bag to the playpen, but also to the changing table, cupboard or wall of the baby room. It's a practical storage bag for toys, burp cloths, clothing or diapers for example. But it's also an ideal place to store things when you're on the road. That way, you don't have to bring all sorts of bags. Because toy bags are rather large, one bag usually offers enough storage room.
Baby's Only toy bags
Baby's Only luxurious knitted toy bags are more than just a practical storage bag or toy bag. Thanks to their pretty quality and finish, these bags turn the playpen into a real eye-catcher, especially when combined with a matching knitted playpen mat. Each type of playpen bag is available in several colours and of course matches well with the rest of the Baby's Only collection. The playpen bags are made of high-quality knitting.
Giving a playpen bag as a gift
Are you looking for an original gift for a new mom you're visiting? Then buy a playpen bag. You can also put a nice surprise in the bag. Because it is so practical to use, the new mom will be very happy with the playpen bag. The bag can easily be fastened to the playpen and all baby items are tidily in one place.