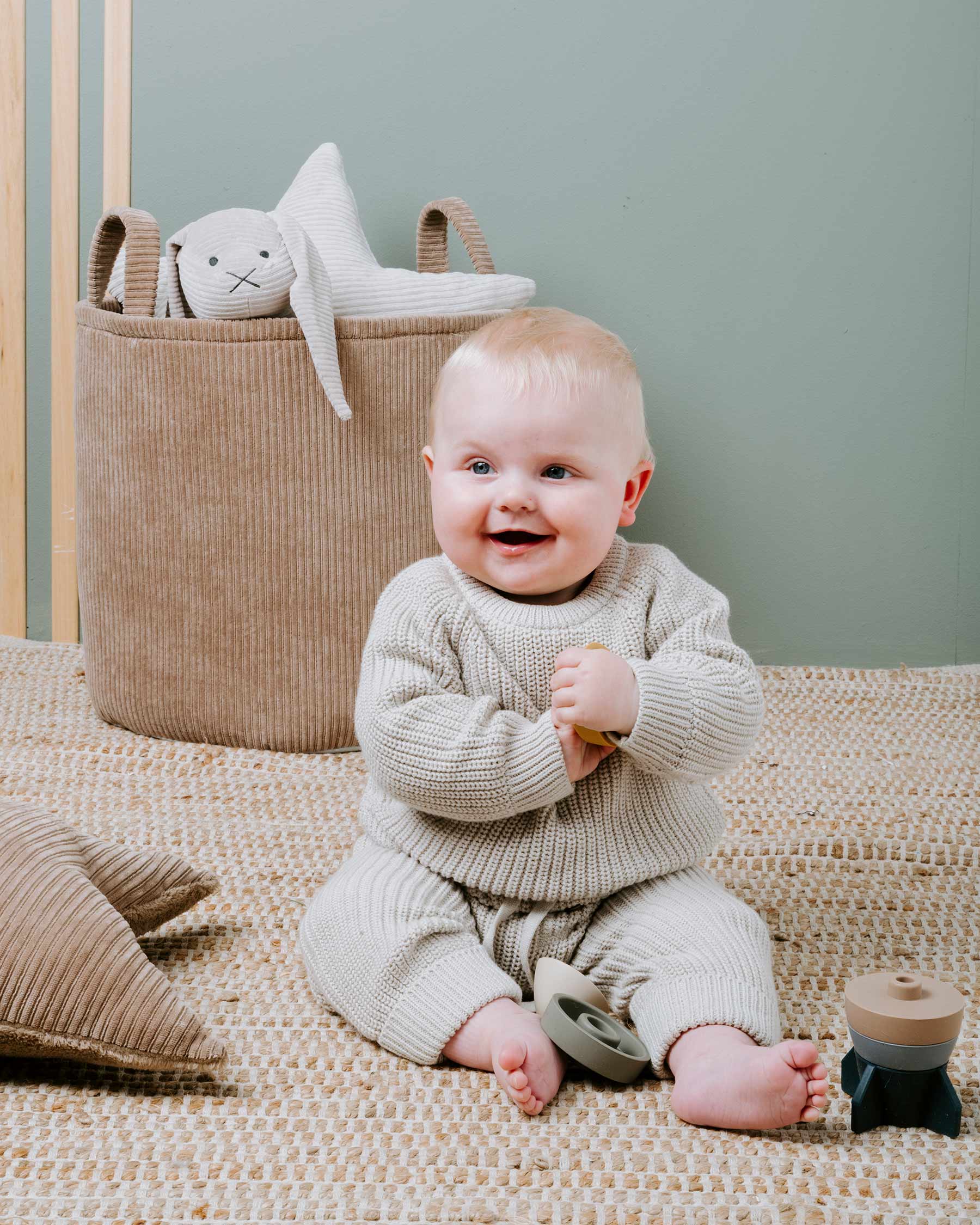 Baby's Only knitted storage basket
Baby's Only storage baskets have one thing in common: they are a real eye-catcher in the baby room or living room. Thanks to their large size, the square baskets are ideally suited to store a lot of items. For example stuffed animals, pillows, baby clothing and more. The outside of every storage basket is made of high-quality knitting and the inside is made of cotton. The bottom is made of imitation leather, making the basket extra resistant to moisture and water.
Storage basket, storage box or toy basket
No matter what you will use these practical storage baskets for, thanks to the great variety of colours, Baby's Only storage baskets match with every interior. Great to have in the kids' room as toy basket, but this knitted basket also looks nice in the living room. Perfectly suited for storing items, keeping your house nice and tidy.
Keep your room tidy with storage bags, baskets and boxes
You can store things in many different ways and containers. In addition to storage baskets, Baby's Only also has an extensive collection of toy bags and changing table baskets. This way, you can always keep your baby room and living room nice and tidy.