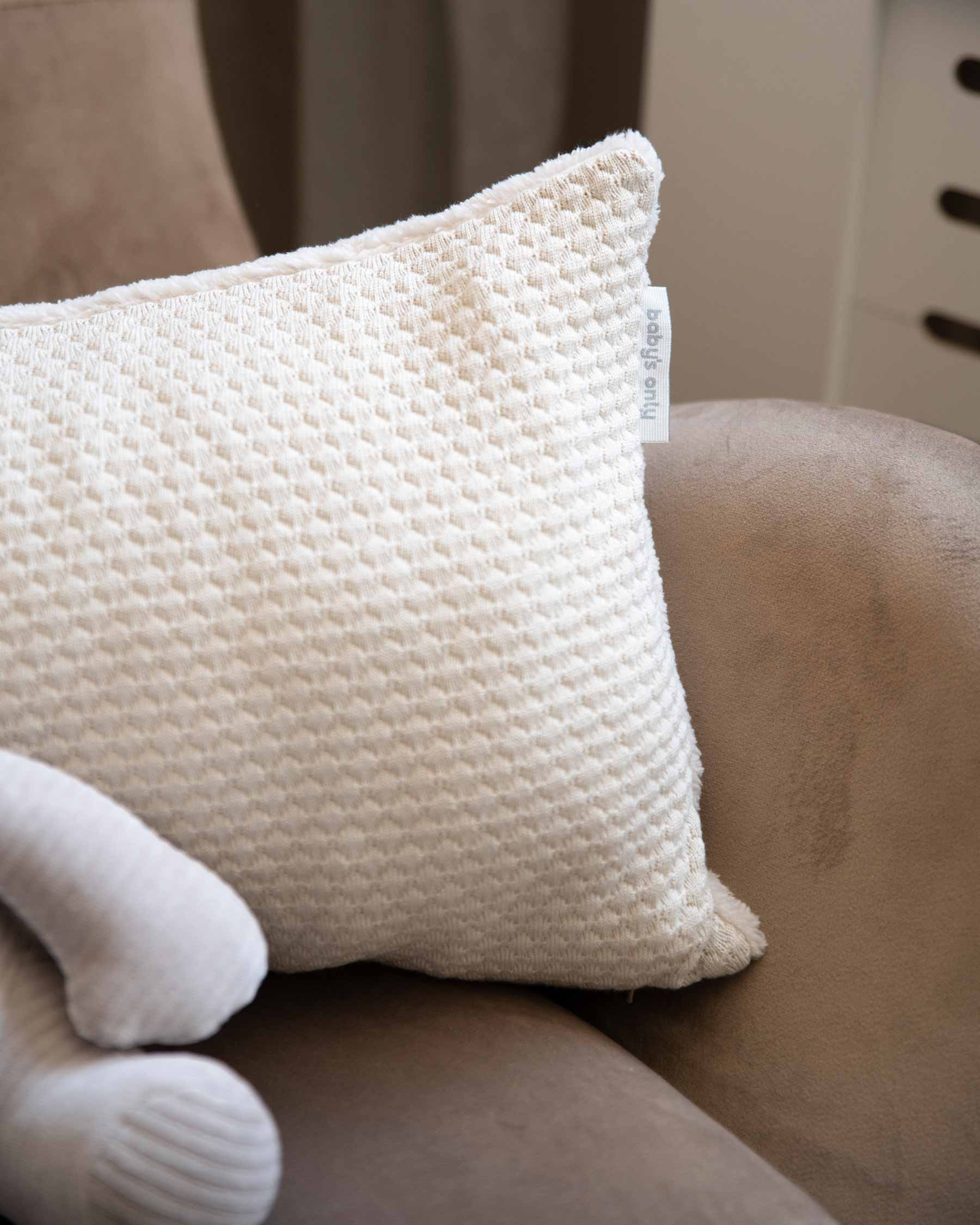 Knitted pillow as decoration in the baby room
Knitted pillows give the baby room a warm and cosy appearance. For that reason, these fancy pillows are regularly used as decorative pillows. Give the interior of your baby room a beautiful look by combining a knitting pillow with for instance a knitted stuffed animal or a knitted lampshade.
Endless combinations with knitted pillows
With these knitted pillows, there is no end to the combinations you can make. Which knitting pattern will you choose, chunky, grain or fine? Mix and match and create your own unique pillow combination. Baby's Only pillows are great to combine with other products from the collection. This way, you can beautifully decorate your baby room and give it even more unity and atmosphere.
Pillows in different knitting patterns
Baby's Only has a wide and varied offering of knitted pillows. Every Baby's Only style has its own product line of pillows. Because of this, the pillows are available in various knitting patterns and colours. All pillows are delivered with a zipper and removable padding. Available in two sizes: 40x40 cm and 60x30 cm.