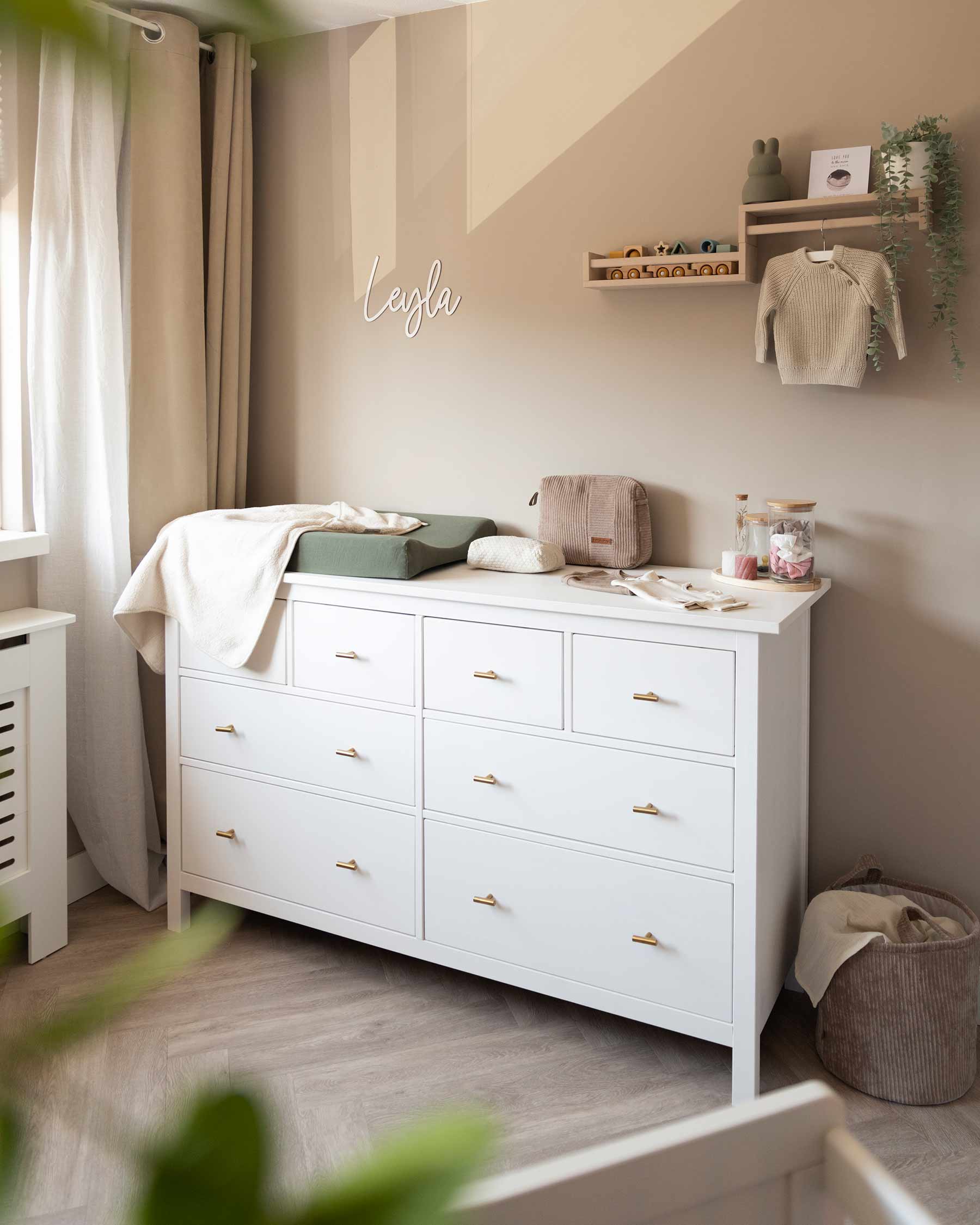 Decorating a baby room with Baby's Only
Discover the gorgeous decoration collection from Baby's Only and give your child's room a unique and charming look! Our collection encompasses a wide variety of decorative items, including paint, lamps, canopies, pillows and decoration stars. With Baby's Only you can create the perfect ambience for your little one.
Wall paint for a baby room
Bring color and character to your child's room with our paint collection. We offer a wide variety of lively and subtle colors that will perfectly fit the style and personality of your little one. Our paint is of high quality and is safe for use in the baby room, so you can decorate with confidence.
Ceiling lamp, wall lamp and lamp shades
Bring light to your child's room with our gorgeous lamps. Whether you choose a ceiling lamp, wall lamp or night light, our lamps are especially designed to create a warm and relaxing environment. With their child friendly designs and soft light they bring a soothing energy for your little one.
Canopy for over the bed
Add a dash of elegance to your child's room with our canopies. Our canopies are available in many different colors, and they don't just add a decorative element, they also offer protection against mosquitoes and insects. Create a magical and dreamy environment where your little one can sleep safe and calm.
Pillows for the children's room
Make the baby room extra cozy and comfortable with our pillows. Our pillows are made of soft materials and are available in many different shapes and designs. They don't just add comfort, they are also a cute decorative addition to your interior.
Decoration star
Give your child's room a sparkling touch with our decoration stars. The unique stars are available in various colors and shapes, and can be used in many different ways to decorate walls, furniture or other surfaces. They add a playful and enchanting vibe to the room.
Order at Baby's Only
With Baby's only you can transform your baby room into a gorgeous and cozy space. Discover our decoration stars and let yourself be inspired by the possibilities to create a unique and personal vibe for your little one. Make your child's room a special place where they feel comfortable, loved and secure.