Filter within
Filter & sort
Baby gifts
Looking for a maternity gift, a gift for a baby shower or a nice little something? At Baby's Only we have a versatile assortment of baby gifts. From atmospheric wall lights and soft toys to colourful toys for your child. We have gifts for every budget, so you will undoubtedly find the perfect baby gift!
Filter within
Filter & sort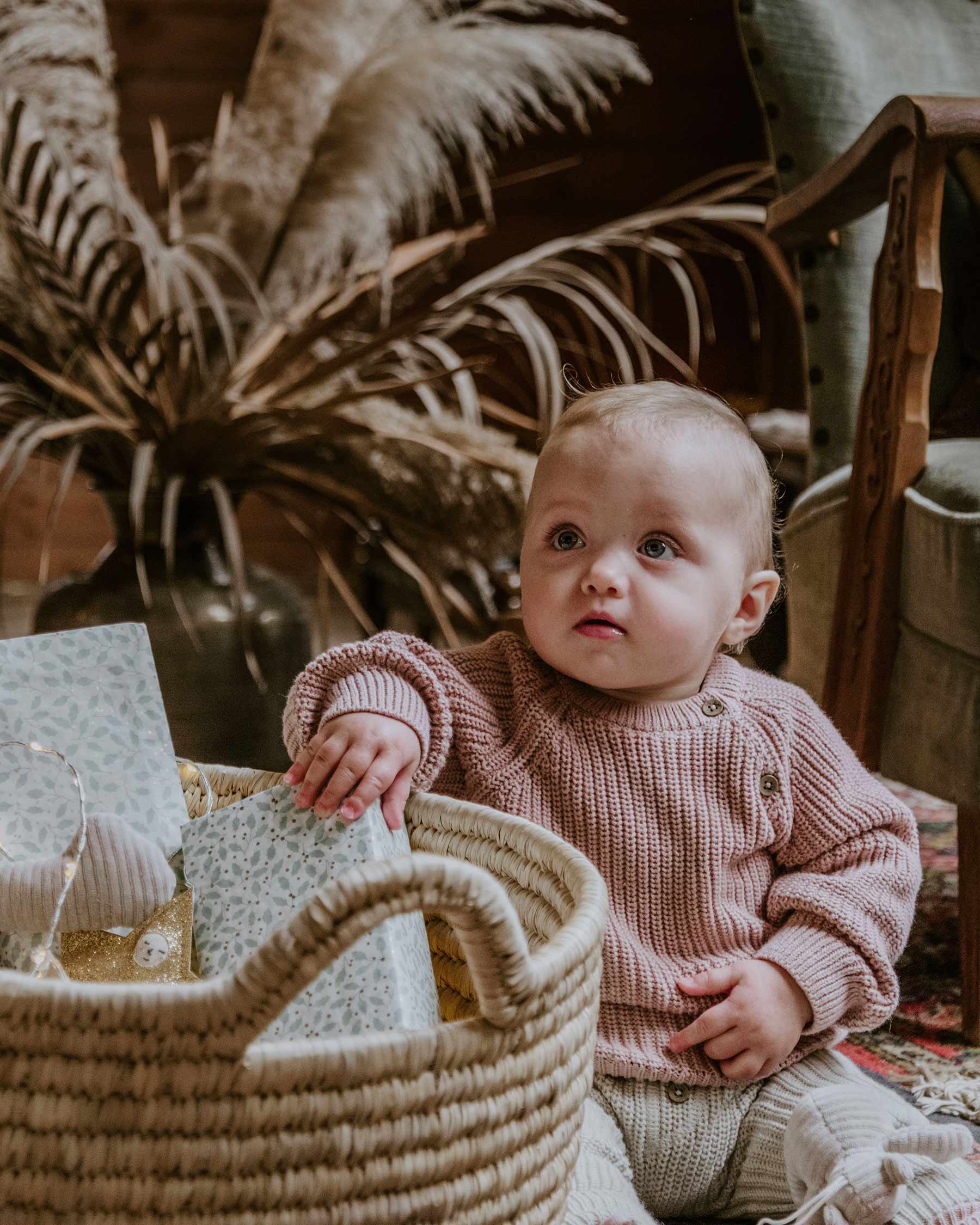 Baby gifts
Are you looking for a nice baby gift? Picking out a gift for the little ones can be a daunting task. There is so much choice. A cute romper, a sweet stuffed animal or a comfortable bath cape? We would like to help you find a festive baby gift for the new parents and the newborn. You will find nice baby gifts at Baby's Only for every budget.
Gifts for a baby shower
Are you invited for a baby shower? Then you can choose a nice baby gift for the brand-new mother or for the baby, but finding an original baby shower gift can be quite difficult. You can give a collective gift, a gift from the baby's essentials list or browse through the Baby's Only assortment. A trendy diaper bag, cute baby clothing or something nice for the baby's room will always do the trick.
Nice maternity gifts
Is the baby born and no time for a long search for a nice maternity gift? Make it easy on yourself and check out the Baby's Only assortment to give luxurious baby accessories to the new parents. Will you surprise them with a soft cot blanket, a musical mobile or a cute cuddle cloth? We have small gifts and big gifts to celebrate this beautiful moment.
Buy baby gifts at Baby's Only
No time to go to the shop? At Baby's Only we have a wide range of baby gifts for every budget. You can view and safely order the collection. If you order on a working day before 8 p.m. you will receive your order the next working day.
Do you have any questions about Baby's Only products? Please send us a message, because we like to help!