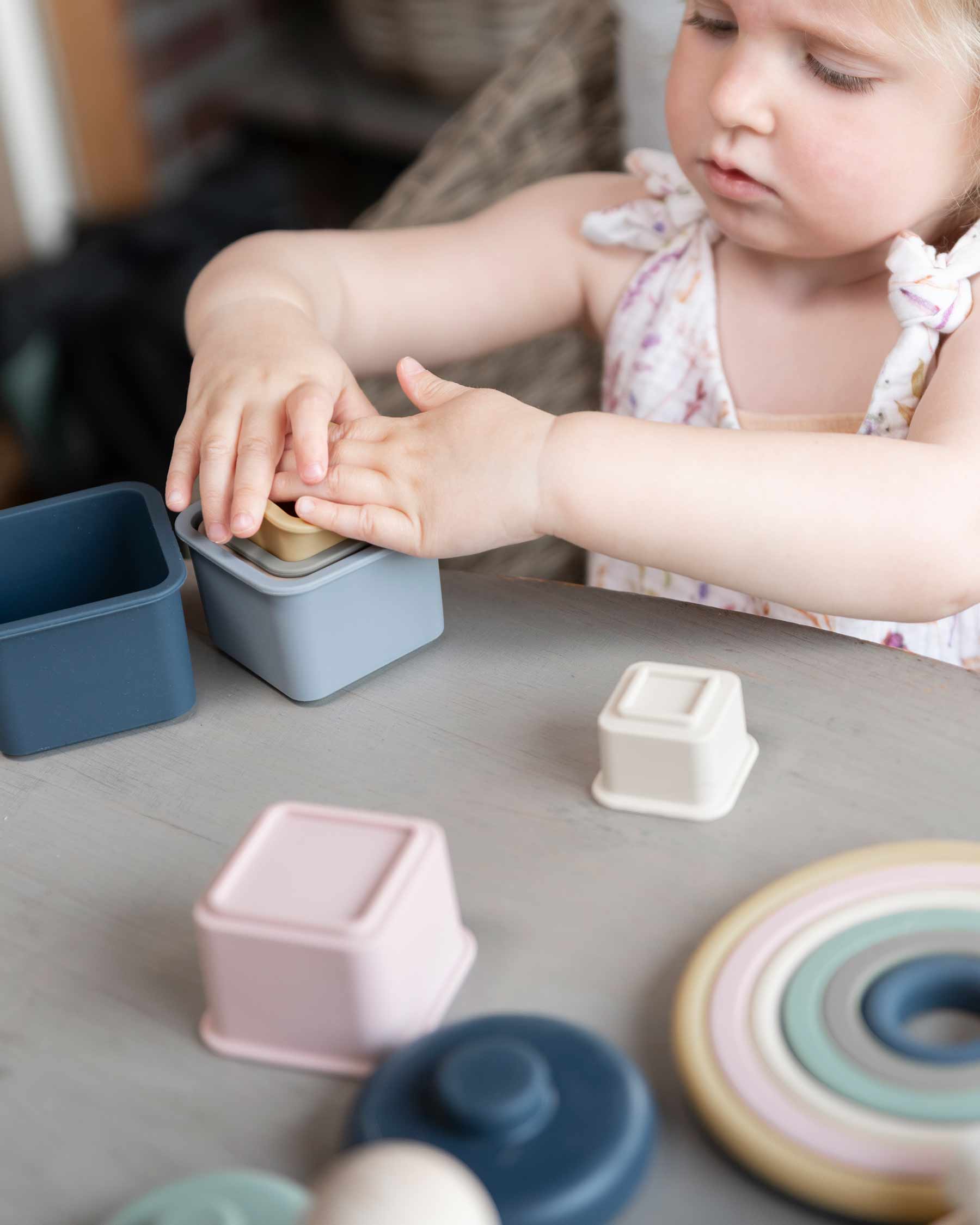 Soft toys for your child
With the Baby's Only soft baby toys, your child will become a real explorer. The lovely shapes, structures and colours of the toys stimulate the senses and provide hours of playing fun. The Baby's Only collections includes, among others, colourful balls, educational baby puzzles and tall-stacking towers.
Safe toys
The Baby's Only soft toys not only look good, they are also very safe for children. Baby's Only gives high priority to safety. We use natural materials for the toys as much as possible. Many of the baby toys are made of high-quality silicone. This means that babies can put the silicone toys in their mouth without any problem at all. That's good to know, because children discover the world by putting everything in their mouth.
You can combine the toys for babies with the other baby products from the Baby's Only collection
The soft toys are a perfect match with the current Baby's Only collection. The durable materials and soft tints perfectly match the other styles and colours in the Baby's Only collection.
The soft baby toys of Baby's Only
No time to go to the store? At Baby's Only, we offer a vast range of soft baby toys and other baby items, including playpen mats and baby blankets. You can browse through these at your own leisurely convenience.
If you have any questions about the products of Baby's Only, feel free to send us an e-mail or a message on social media, we are happy to help!