Baby toys for on the go
Make sure your baby is entertained in the Maxi-Cosi, car and the stroller with these toys. The baby toys are made of soft knitting, shaped like cheerful animals and you can attach these to anything. This way, your baby will have play time fun no matter where you are.
Filter within
Toys on the go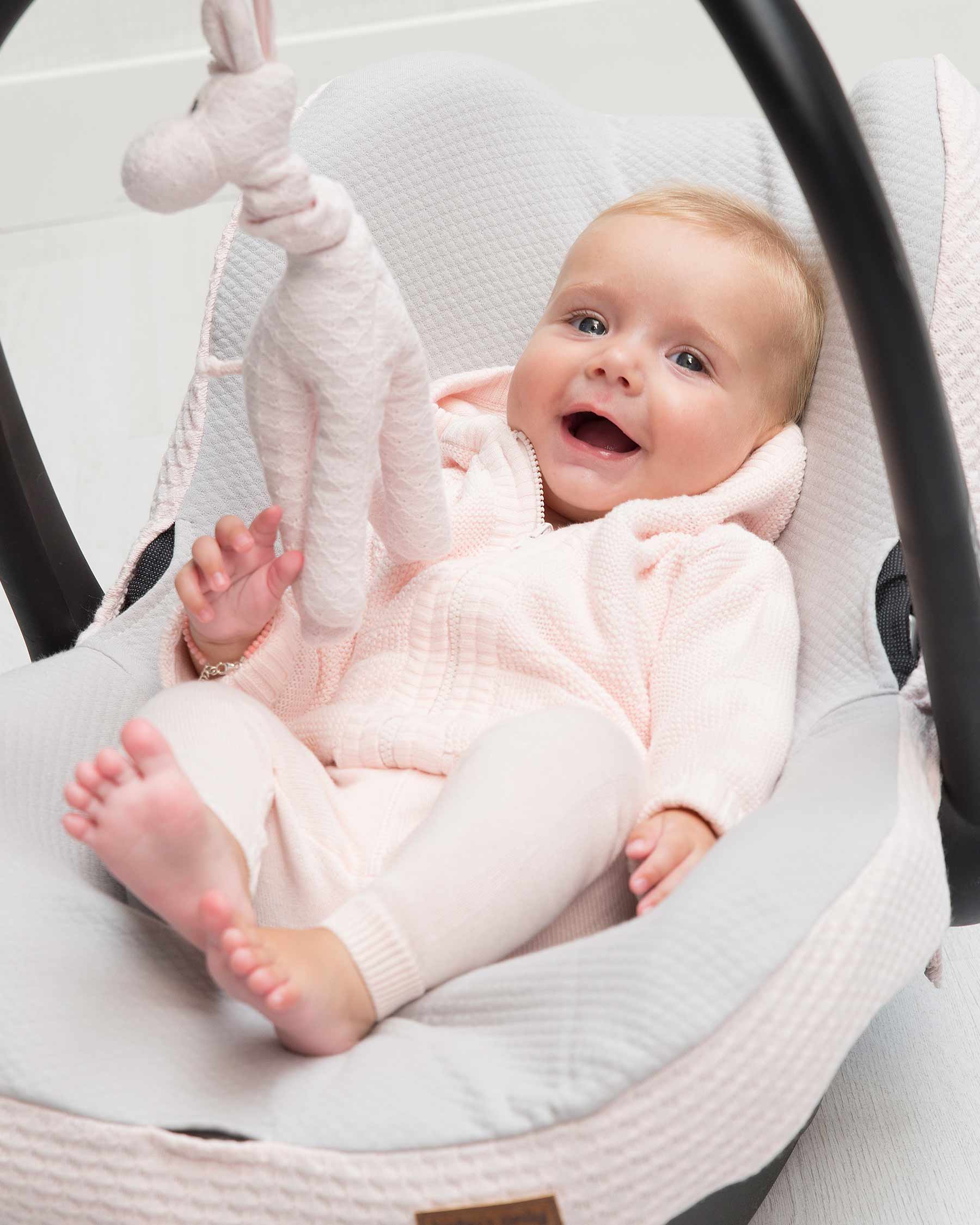 Baby toys for in the Max-Cosi
Expecting to take a long drive with your little one? Many parents choose to hang some toys on the car seat, like a fun vibrating giraffe or a hanging car seat toy. The toys are available in various trendy colours. With the Baby's Only Maxi-Cosi toys, you child can play while you travel and there will be plenty of distraction. This way, parents can calmly travel by car.
Baby toys for the stroller
Get ready for a cosy trip with the stroller with these toys for in the stroller. The vibrating giraffe and the toys to hang up on the stroller come in various colours and in the form of cheerful animals. The stroller toys are easy to attach to the stroller, Maxi-Cosi or car seat. With these toys, you child can discover and play while in the stroller or car seat.
You can combine the toys for babies with the other baby products from the Baby's Only collection
The toys are a perfect match with the current Baby's Only collection. The durable materials and soft tints perfectly match the other styles and colours in the Baby's Only collection.
Baby toys for on the go
No time to go to the store? At Baby's Only, we offer a vast range of baby toys and other baby items, including playpen mats and baby blankets. You can browse through these at your own leisurely convenience.
If you have any questions about the products of Baby's Only, feel free to send us an e-mail or a message on social media, we are happy to help!