Teething toys baby
Baby's Only teething toys contribute to the development of your child. Our teething toys offer relief for teething and babies learn to explore by putting everything in their mouth. Our teething toys are made of 100% silicone, which makes them durable and safe for your child.
Filter within
Teething toys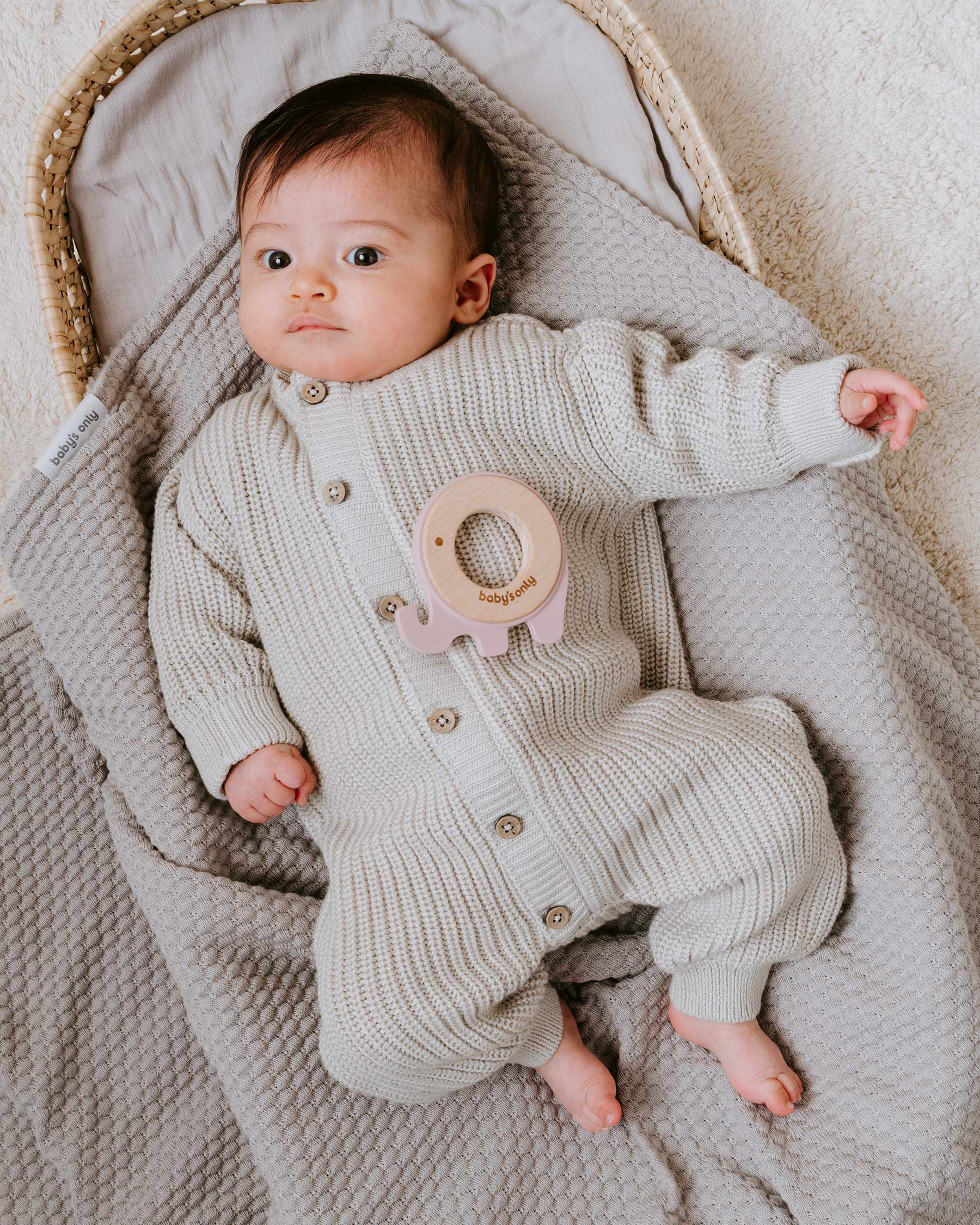 Teething Toys from Baby's Only
Discover Baby's Only teething toys and provide relief to your little one during the teething process. Our teething rings are made from soft silicone material and feature cheerful shapes that capture your baby's attention.
Relief during teething
Teething can be an uncomfortable period for both babies and parents. Our teething toys are specially designed to offer relief by soothing painful gums. The soft silicone material is safe for your baby to chew on, providing a pleasant pressure on their gums.
Teething rings for your baby
Our teething rings come in a variety of cheerful shapes that stimulate your little one's curiosity. From cute animals to colorful forms, there's always a teething ring that suits your baby's preferences. The fine colors and playful textures provide extra sensory stimulation and contribute to the development of your baby's senses.
High-quality silicone teething toys
At Baby's Only, we place a great deal of value on the safety and quality of our products. Our teething toys are free from harmful substances, allowing you to let your baby play and bite with peace of mind. The soft silicone material is durable and easy to clean, ensuring you can keep the toy hygienic at all times.
Toys for motor development
In addition to providing relief during teething, our teething toys also stimulate your baby's motor development. By gripping, chewing, and exploring, your baby practices fine motor skills and hand-eye coordination. Moreover, our teething rings can also be used as toys for sensory exploration and discovery.
Order from Baby's Only
Order Baby's Only teething rings from our website now and enjoy the convenience of online shopping. Invest in your baby's comfort and well-being with our high-quality teething toys.