Filter within
Baby clothes
Baby clothes
Need baby clothing? Baby's Only has the cutest clothes for babies in its assortment. From knitted jumpers and comfortable rompers to playsuits in various soft colours. No matter what item you choose, you can be sure that our baby clothes are made of fine materials. For ultimate comfort and good for the sensitive skin of your baby.
Filter within
Baby clothes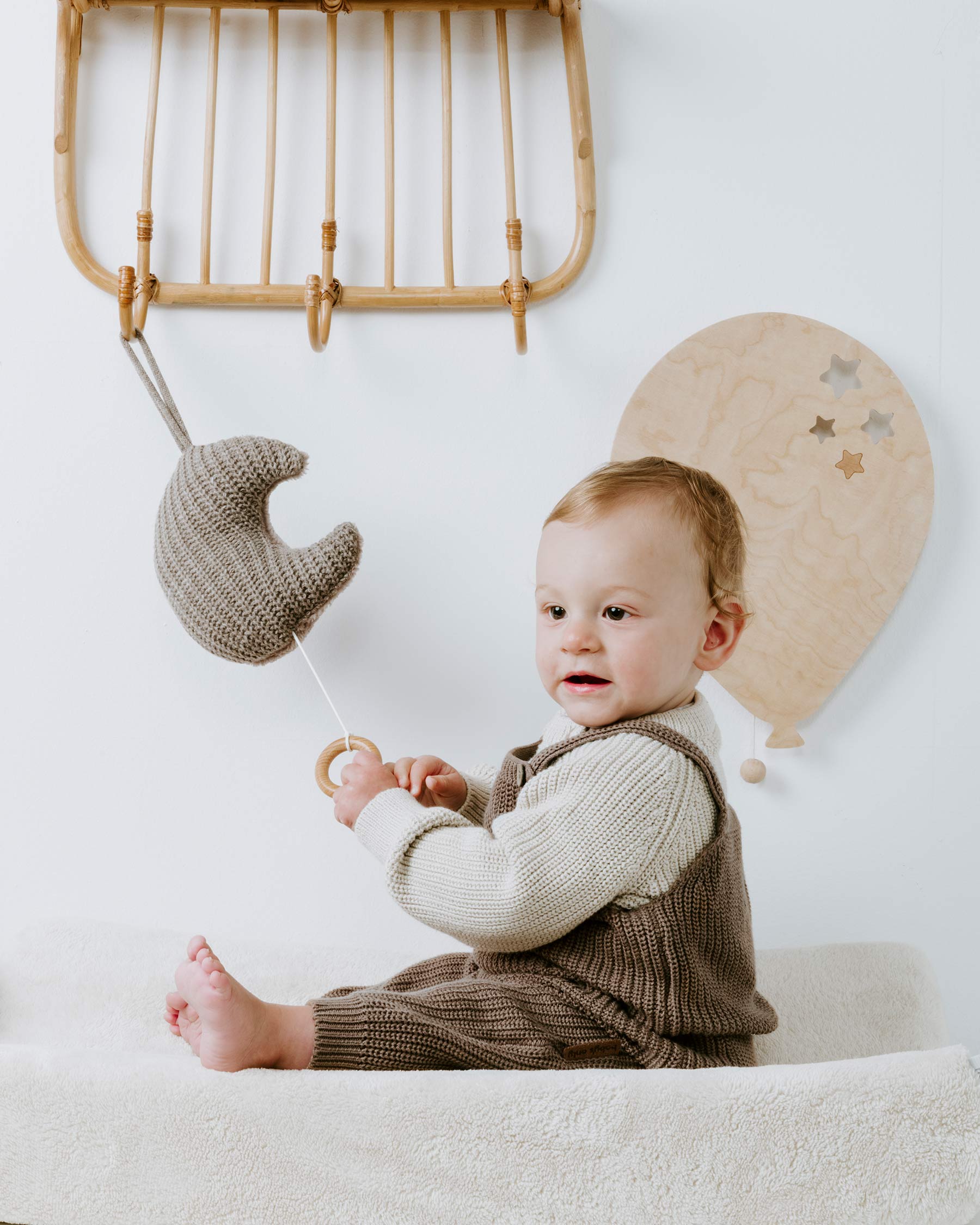 Baby clothes from Baby's Only
Discover the amazing collection of baby clothing from Baby's Only, made of high-quality biological cotton. From cute accessories to comfortable baby sleepsuits and stylish cardigans, at Baby's Only you will find all you need for your little one. And the best thing? Everything can be perfectly combined with one another.
Combine baby clothes from Baby's Only
The beautiful thing about the baby clothing from Baby's Only is that everything combines together without worries. Mix and match different colors and styles to create your own unique look. Whether you choose a cute cardigan to put over a baby sleepsuit or a matching hat for every outfit. The possibilities are endless. Let your creativity run wild and dress your little one in style. At Baby's Only we also understand that parents want practical clothing that is easy to remove and put on. That is why our sleeping suits and cardigans have useful buttons and elastic cuffs for a simple dress up and a perfect fit.
Made of sustainable materials
Choose the baby clothes from Baby's Only and give your little one the best of the best. With our collection made of biological cotton it will bring comfort, style and peace of mind, knowing your child is dressed in natural and safe materials. Discover the many possibilities and combine our gorgeous accessories, baby sleeping suits and cardigans until you have the perfect outfit for your little one.
Order at Baby's Only
Order the baby clothing from Baby's Only today and give your baby an amazing start with sustainable, comfortable and stylish clothing. Let yourself be inspired by our collection and enjoy the fun of mixing and matching outfits that fit together perfectly.