Filter within
Filter & sort
Travel
You also want to make sure your baby is warm and comfortable while you travel. Our buggy warmers and foot warmers will protect you baby from the cold. The Maxi-Cosi hoods are ideal for when the sun shines. These combine nicely with the Maxi-Cosi sleeves.
At Baby's Only, you will find that we have a lovely collection of handy products for on the go. This, you and your baby will always be looking good while on the go.
Filter within
Filter & sort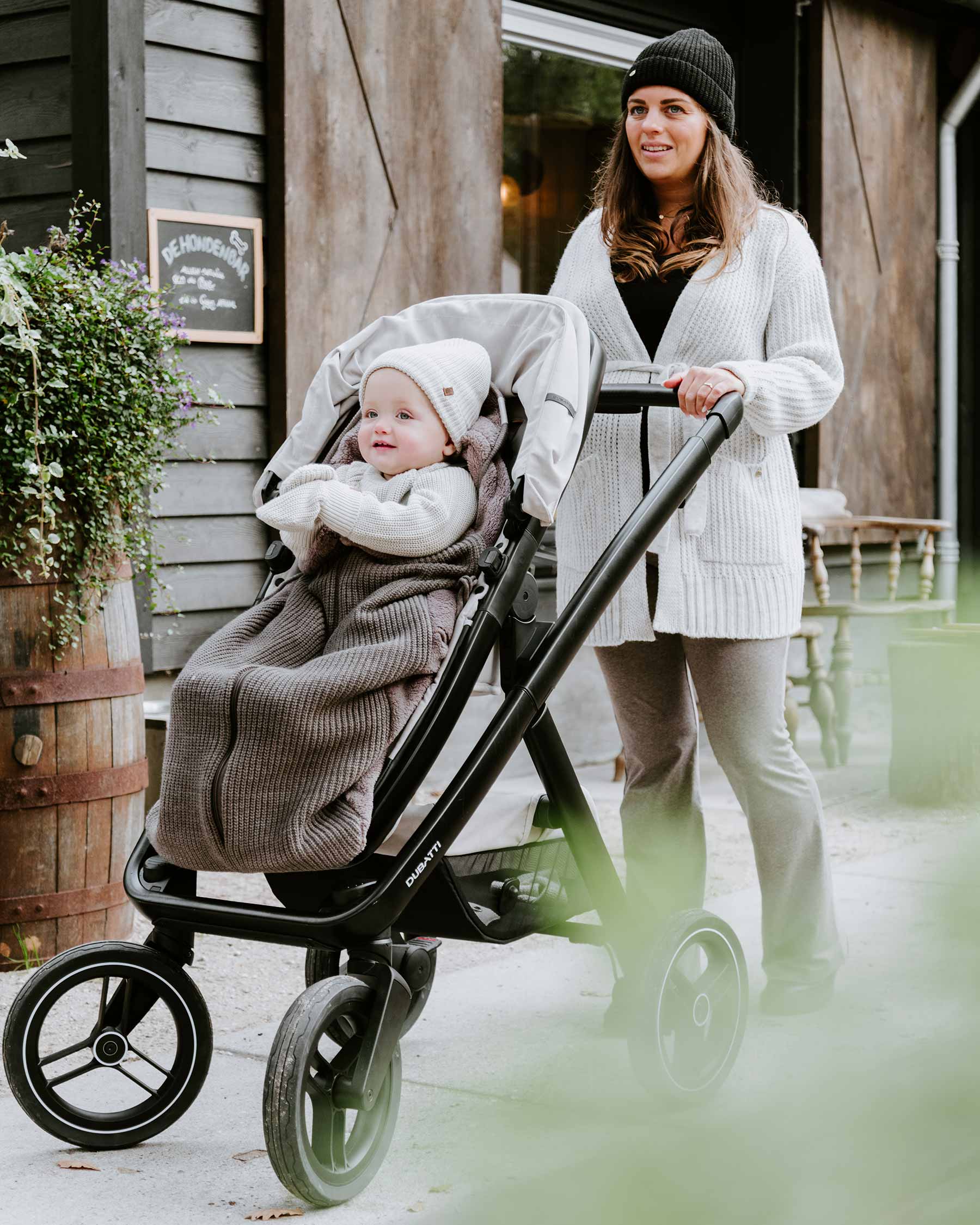 Traveling with Baby's Only
Discover the amazing solutions to comfortable and carefree trips with your little one. Our wide collection includes footmuffs, diaper bags, car seat blankets and covers for the Maxi-Cosi.
Footmuffs for stroller, buggy and car seat
At Baby's Only we understand that traveling with a baby costs extra time and preparation. That's why we have designed care accessories that fit both the needs of the parents and the baby. Our footmuffs are perfect for the colder days, because they will keep your baby warm and cozy during walks. They fit in the stroller, buggy or car seat without worry, so you can easily take it wherever you're going.
Stylish diaper bags
Next to footmuffs we also offer stylish diaper bags. Our diaper bags combine functionality with a contemporary design, so you have everything you need for the baby in arms reach when traveling. With the convenient storage bags and sustainable materials our diaper bags are the ideal companion for every parent on the road.
Maxi-Cosi car seat blankets and covers
In addition we also have the car seat blankets and covers for the Maxi-Cosi, which makes sure your baby is comfortable and protected during the car rides. Our car seat blankets offer warmth and softness, while the covers for the Maxi-Cosi add an extra layer of protection against spills and stains.
Order at Baby's Only
At Baby's Only we believe in offering the highest-quality products that fit the needs of modern parents. Our accessories for traveling with a baby combine functionality, style and comfort, so you and your little one can fully enjoy your adventures. Take a look at our collection and discover how Baby's Only can help you create unforgettable travel experiences with your baby!