Filter within
Buggy footmuffs
Buggy footmuffs
These luxurious knitted footmuffs for the buggy keep your child nice and warm when you're out for a walk. The interior of every buggy bag has a super-soft lining. The front has a zipper and is completely detachable. These universal buggy footmuffs fit in most strollers. Would you also like such a beautiful footmuff for your buggy? Then choose from the various knitting patterns and colours.
Filter within
Buggy footmuffs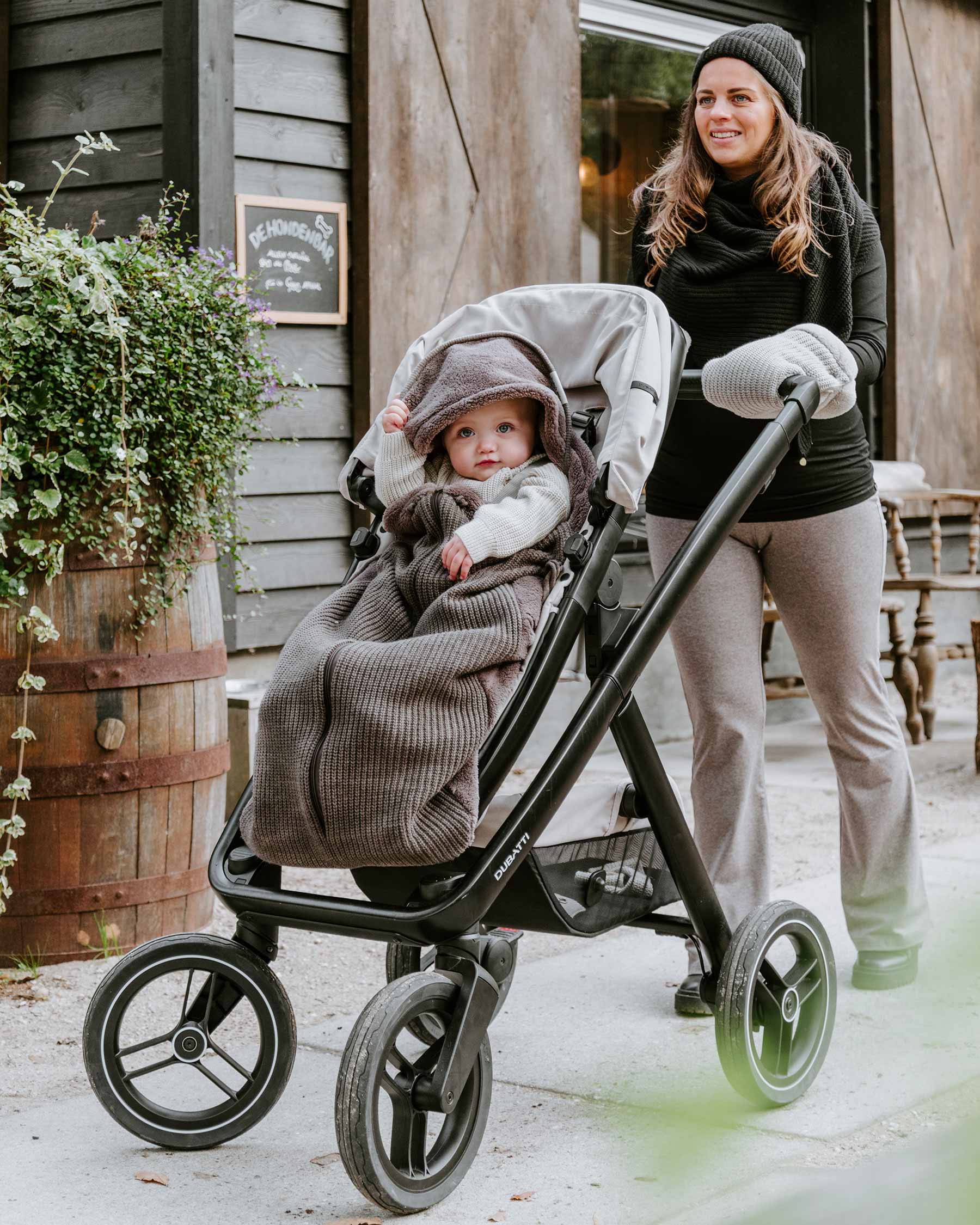 Footmuff for the buggy
A buggy bag is a footmuff for the stroller or buggy. It keeps your child nice and warm during walks. A buggy bag has openings through which the three-point belt can be laced. This way, your child will be nice and safe in the stroller. Apart from footmuffs for the buggy, there are also footmuffs for the Maxi-Cosi, to keep your child warm the entire car-ride.
Baby's Only buggy footmuffs
Baby's Only buggy footmuffs are known for their beautiful quality and finish. They are made of a soft knitting, with an even softer lining inside. The front of every buggy bag has a zipper, is completely detachable and can also be folded backwards. Using the press studs, you can turn the top into a kind of hood. The footmuffs are suitable for all known brands of buggies with a three-point belt. Thanks to the contoured seat surface, your baby will stay comfortably in the buggy bag.
Combining buggy footmuffs with car seat footmuffs
Baby's Only has a large product range of buggy footmuffs. A number of Baby's Only styles have their own line of footmuffs for the buggy. Because of this, there are a lot of designs, knitting patterns and colours available. Mix and match with a matching Maxi-Cosi footmuff, Maxi-Cosi cover or Maxi-Cosi cowl and you will have a wonderful set of products for on the road.