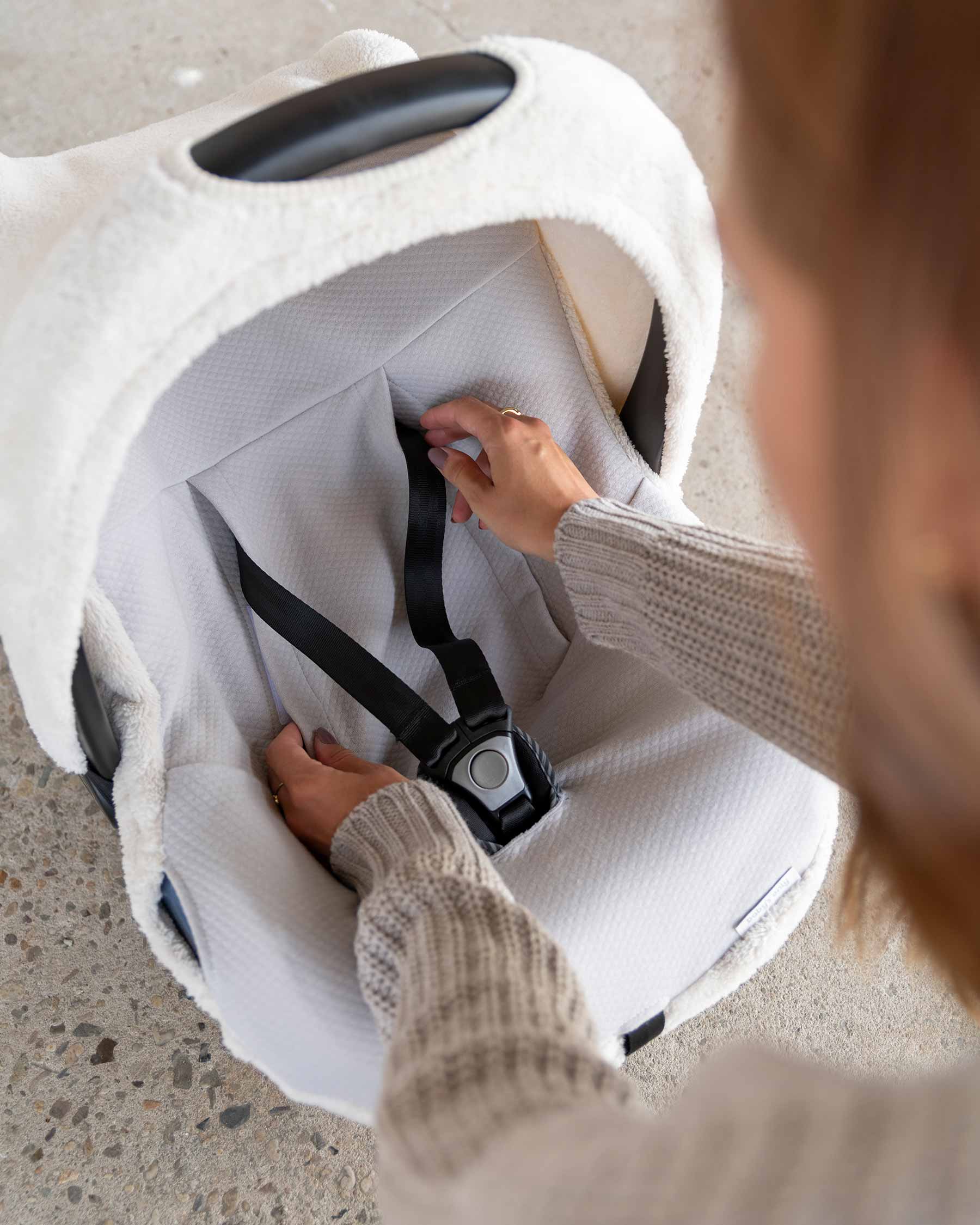 Maxi-Cosi cowl as a sun shade
Baby's Only Maxi-Cosi cowls are often used as sun shades. However, because of the knitting, the sun will always be able to shine a little through the cowl. This means that it only partially protects against the sunlight. Take this into account and always take extra protective measures against the sunlight, because a sun shade alone is not enough.
Pretty: Maxi-Cosi cowl with a matching cover and footmuff
Every Baby's Only style has its own line of Maxi-Cosi cowls. So you are spoiled for choice and can make endless combinations. Do you want to make a gorgeous set for when you're on the road? Then combine a Maxi-Cosi cowl with a matching Maxi-Cosi cover and a Maxi-Cosi footmuff. Your baby will be transported like a monarch.
Baby's Only Maxi-Cosi cowls Baby's Only
Baby's Only Maxi-Cosi cowls are stylish and fashionable. They are suitable for all Maxi-Cosi Group 0 car seats, for children weighing 0-13 kg or up to the age of +/-12 months. The Maxi-Cosi cowls are available in various knitting patterns and colours. They match perfectly with the rest of the collection.