Changing pads
A changing pad of Baby's Only should not be missing in your diaper bag. It makes changing your baby's diaper a lot easier and more hygienic when you are visiting or travelling. Combine our changing pads with matching wipes covers and toiletry bags, so everything is in the same style.
Filter within
Changing pads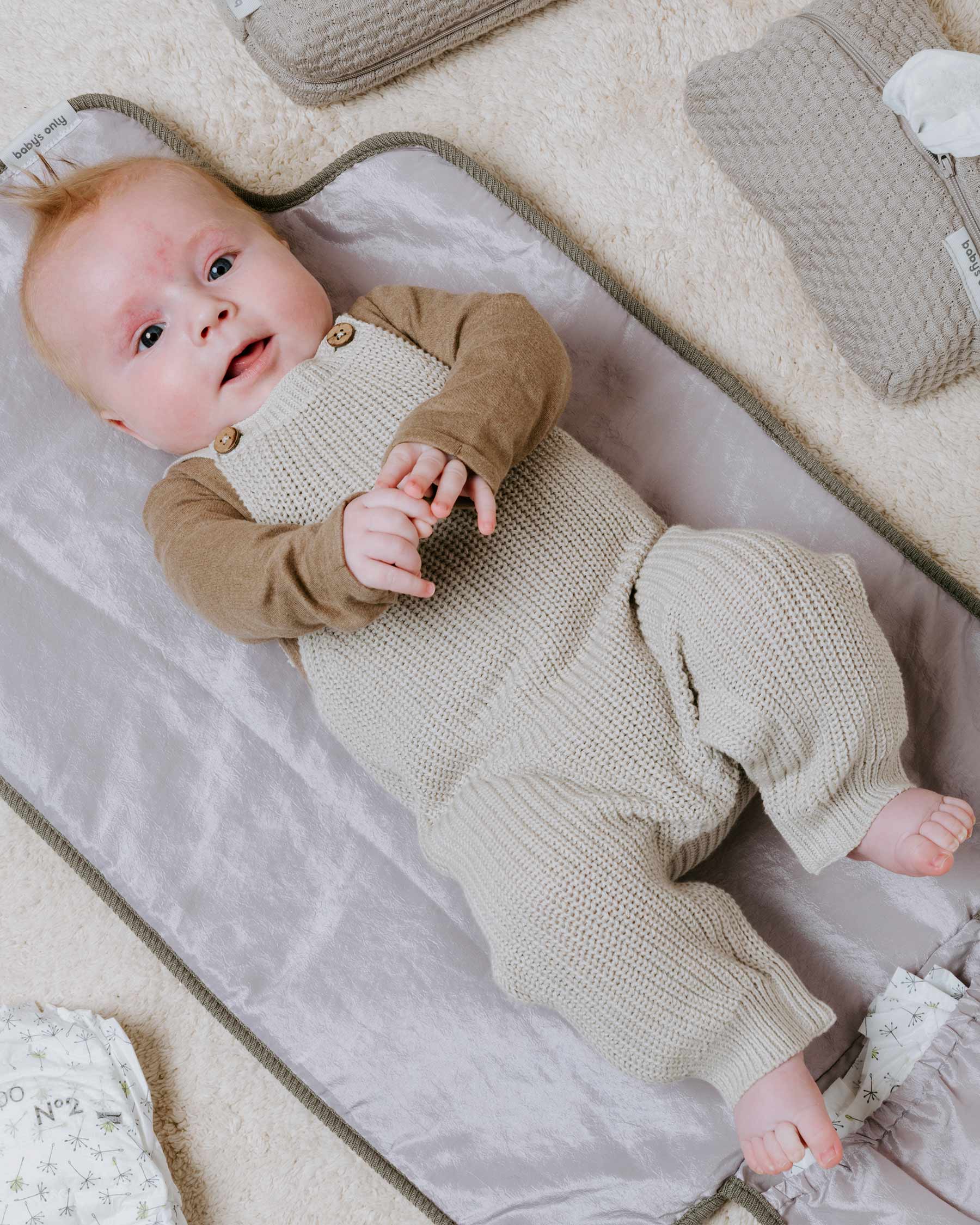 The advantages of a changing mat for your baby
A Baby's Only changing mat is indispensable when you are visiting or travelling. It allows you to comfortably change your baby anywhere, anytime. The changing mat has a soft lining on which your child lies comfortably while changing. The stylish changing mat can be easily folded into a small size, so it fits in every (diaper) bag.
Baby changing mat for travelling
A nice day (or longer) away from home is a great time to enjoy your child and your family. Good preparation and ditto care products ensure that such a day out is a success. So what do you need to bring along? A set of baby wipes, swaddles, a changing mat and a set of baby clothing are essential. The Baby's Only changing mats are easy to use and clean.
Baby's Only changing mats
No time to go to the shop? At Baby's Only we have an extensive assortment of changing mats and other baby accessories, including luxury playpen mats and toys. You can view all this in a nice, surveyable way. If you order on a workday before 8 p.m. you will receive your order the next working day.
Do you have any questions about Baby's Only products? Please send us a message, because we like to help!