Bouncer covers baby
The fashionable Baby's Only bouncer covers are multifunctional. Your child will experience more comfort thanks to the soft insert and you protect the bouncer from spills. Combine the bouncer cover with other accessories from the collection for a trendy look.
Filter within
Bouncer covers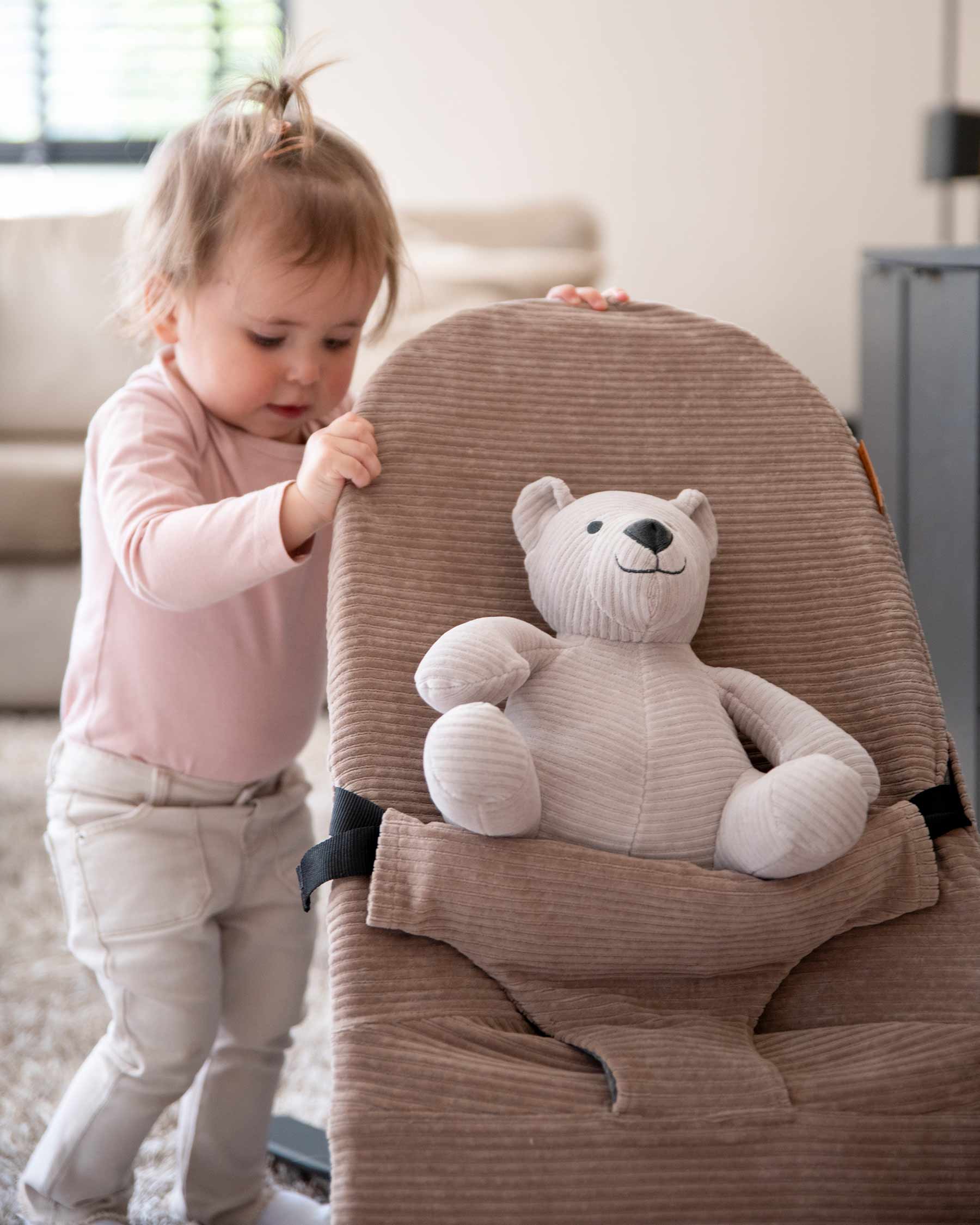 Bouncer covers for BabyBjörn, Q-bouncer and Mimi bouncer
Baby's Only has a wide variety of stylish bouncer covers, especially designed to fit popular bouncers like the BabyBjörn bouncers, the Q-bouncer from cute and the Mimi bouncer from Kinderkraft. With these covers you can personalize the bouncer of your little one and at the same time add a dash of style to your interior.
Different styles of bouncer covers
The bouncer covers from Baby's Only are made of high-quality materials that feel soft and comfortable. They are designed with an eye for detail, making them fit perfectly around the specific models they are designed for. No matter if you choose for the Sense or Breeze style, the covers are available in different colors to fit your personal taste.
Stylish and functional: bouncer cover
A bouncer cover is not just a decorative addition to your interior, but also a functional accessory. It protects the bouncer against stains and abrasion, making it so that the chair lasts longer and keeps it looking fresh. Next to that the covers are easy to remove and wash, resulting in them being very practical in daily use. Next to style and functionality, Baby's Only also attaches a lot of value to the safety of your little one. That is why all our bouncer covers are made of safe and sustainable materials that meet the highest-quality standards. You can rest assured that your baby is sitting comfortably and safe in the bouncer, surrounded by soft and trustworthy fabrics.
Bouncer cover from Baby's Only
With the stylish bouncer covers from Baby's Only you can give your little one's bouncer a personal flair and create a cozy and gorgeous surrounding. Whether you have the BabyBjörn bouncer, the Q-bouncer from Cute or the Mimi bouncer from Kinderkraft, these covers are the perfect addition to your layette. Make every bouncer an eyecatcher with these beautiful bouncer covers from Baby's Only.