Baby wipes pouches
These baby wipe pouches are ideal for baby wipes, baby clothes or any kind of moist wipes. They look great and are, above all, very practical. Thanks to the zip-close at the top, moist baby wipes will not dry out quickly. Baby wipes can go straight into the pouch in their own packaging. The material of each of these baby wipe pouches beautifully matches the rest of the Baby's Only collection.
Filter within
Baby wipes pouches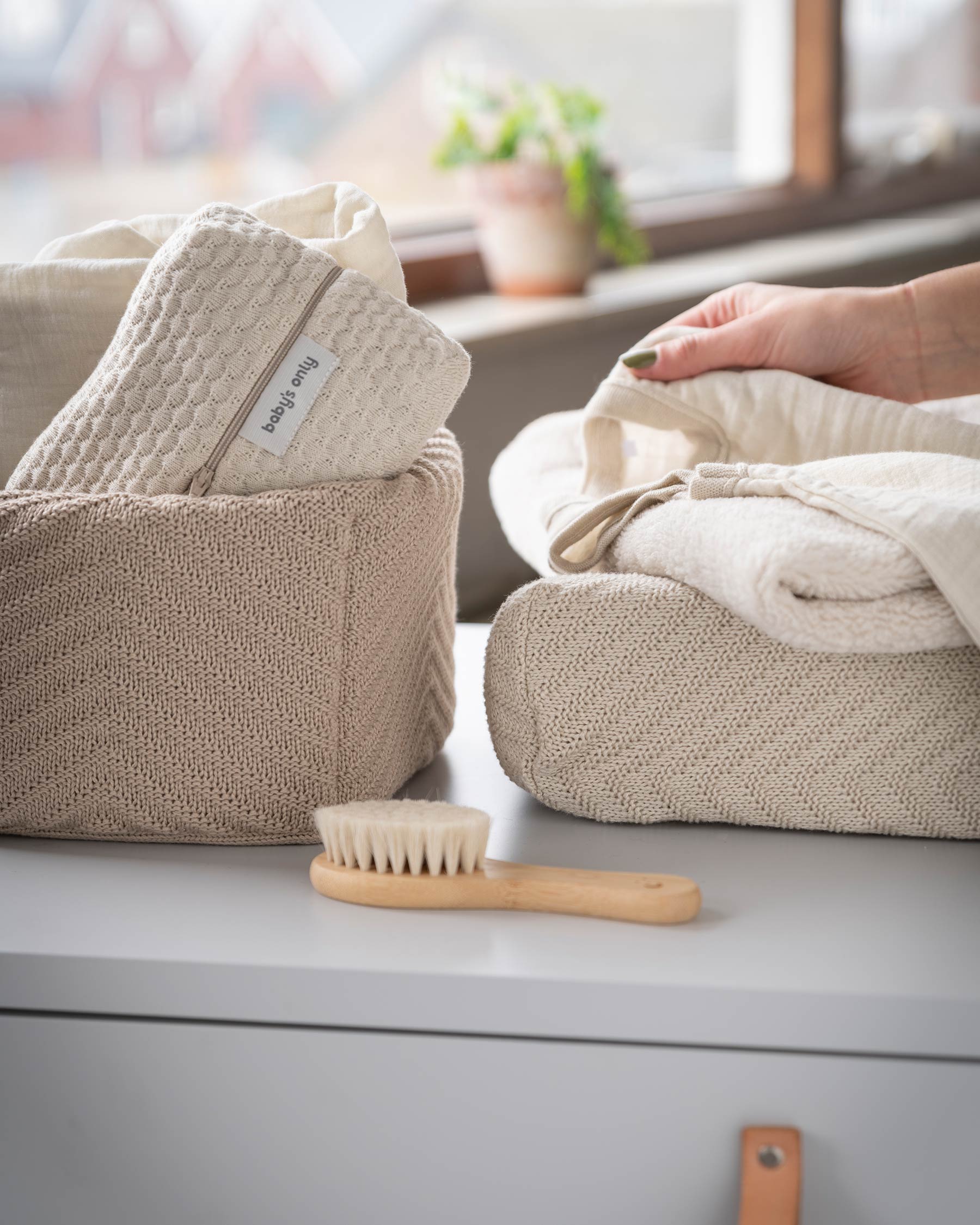 Why a baby wipe pouch?
A baby wipe pouch makes wet baby wipes less likely to dry out. The pouch can easily be slid over the packaging, protecting the contents. Moreover, the whole thing looks stylish.
Baby wipes case
A cover for baby wipes is also called a wipes case. The Baby's Only covers all have a zip at the top, which makes it look like a kind of case, but for wipes. Handy to take with you on the go and a stylish accessory on the dresser.
Baby's Only baby wipes pouch
Baby's Only has several baby wipes pouches in its range, ranging from knitted to cotton. The colours perfectly match the rest of the collection. The universal pouch is suitable for all types of moist baby wipes including Zwitsal, Pampers, Huggies and many own brands.
The Classic wipes case is part of the Baby's Only Classic collection. This luxurious, knitted baby wipes pouch features a zip at the top and a cool leather logo.
The Sparkle wipes case has recently been added to the collection. This cotton cover with zip at the top features a slight glitter.
The colours of the pouches perfectly match the rest of the Baby's Only collection, making it a beautiful whole. Looks great on the dresser with a matching basket and changing pad cover.