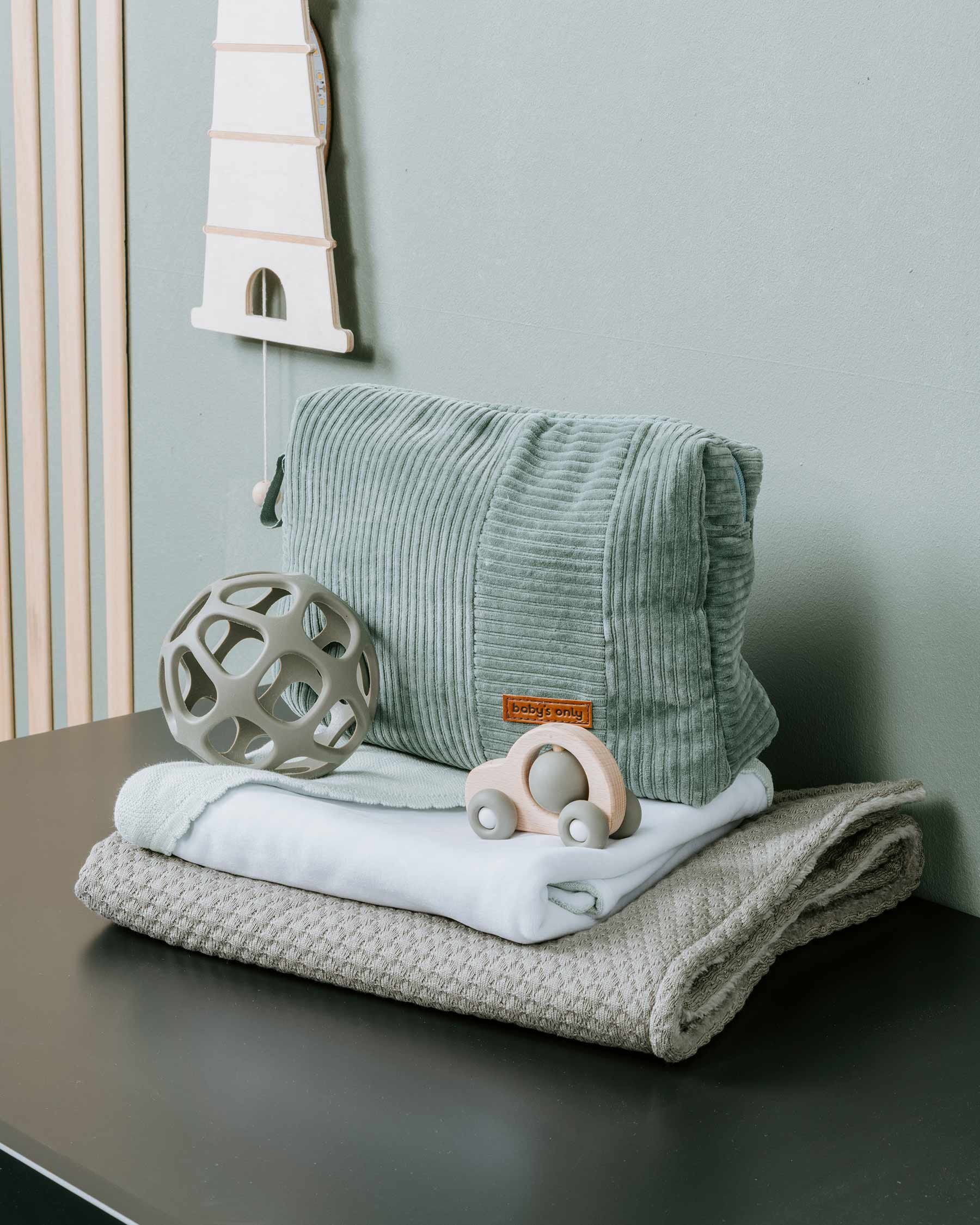 Spacious toiletry bag for your child
All of your child's favorite things and care products can be kept together effortlessly in a Baby's Only toiletry bag. You can give the baby toiletry bag a nice spot on the commode or take it with you to a sleepover at friends or grandparents. So you'll never forget anything again!
Toiletry bag for in the diaper bag
The toiletry bag is also very handy in the diaper bag. There is enough space for all those everyday things, such as nail scissors, a nail file, a comb and all those other care utensils that you like to have at hand. In addition, you can combine a baby toiletry bag with a matching diaper bag from the Baby's Only collection, so that everything matches perfectly!
Baby's Only toiletry bags are available in several colors from the Sense and Sky collections.
Baby's Only baby toiletry bag
No time to go to the shop? At Baby's Only we have an extensive assortment of toiletry bags and other baby accessories, including luxury playpen mats and toys. You can view all this in a nice, surveyable way. If you order on a workday before 8 p.m. you will receive your order the next working day.
Do you have any questions about Baby's Only products? Please send us a message, because we like to help!