Filter within
Filter & sort
Sleeping
Both at night and during the day, you want your baby to get enough rest. Our sleep products help to get a good night's sleep. Sustainable blankets and comfortable sleeping bags for every temperature, matching sheets and other fine sleep accessories can be found in our collection. For a relaxing night's sleep and an attractive nursery, shop at Baby's Only.
Filter within
Filter & sort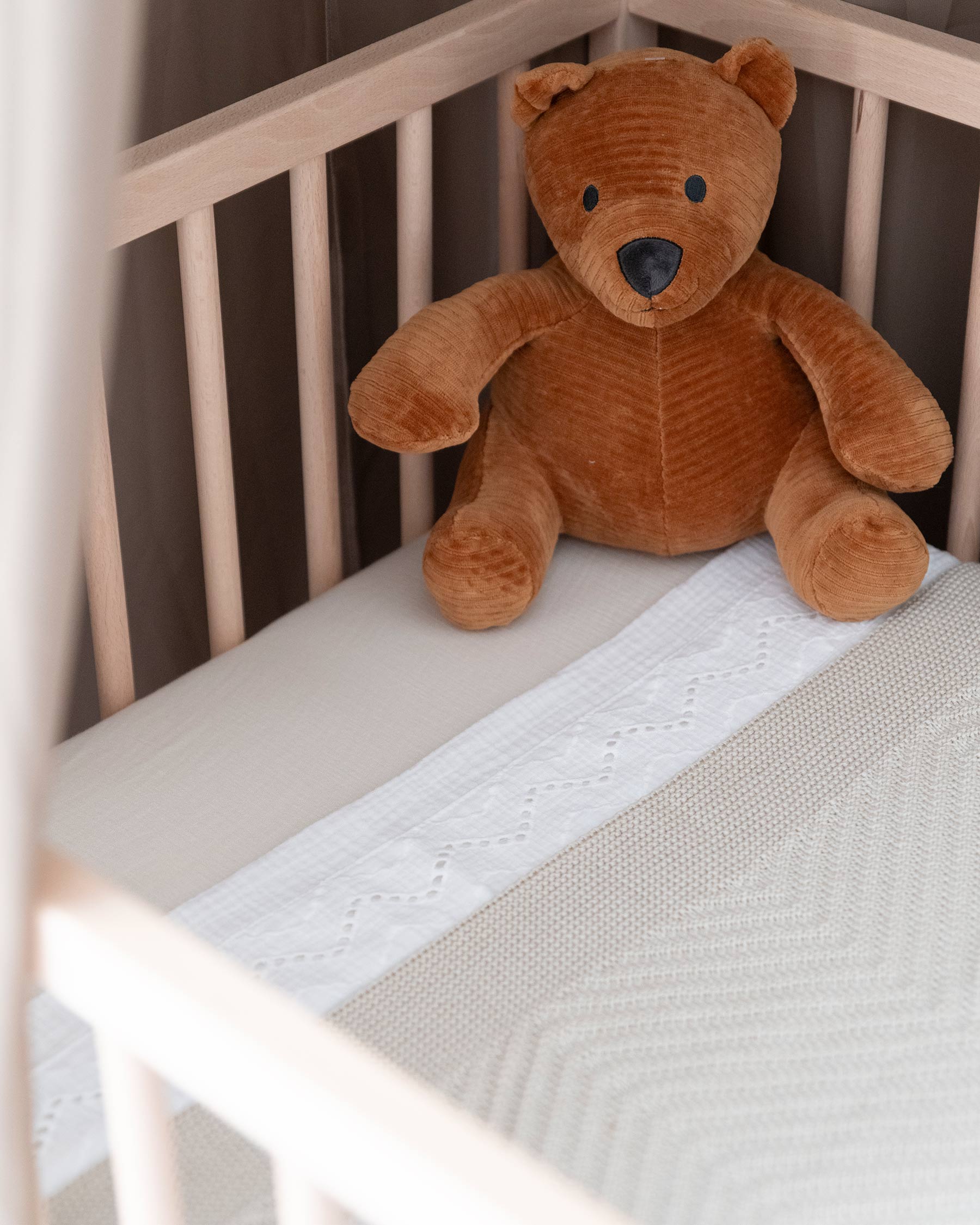 Sleeping products for babies
A good night's sleep is important for everyone, but even more important for your child. They grow and develop very fast and need sufficient rest for this. That is why you will find fine sleeping products in our collection that will help your baby to get a good night's sleep. Baby blankets, duvet covers, fitted sheets and more sleep products in different styles, colours and sizes. Go for the baby bedding that matches the baby room. A made-up crib or cot is not only nice for your child, but also creates atmosphere in the baby's room.
What does baby bedding include?
Looking for baby bedding for the crib or cot? Baby's Only has everything in its collection to let your child sleep safely, including baby sleeping bag and bedding. With bedding we mean everything you use to make a crib or cot sleepable for your child. Baby's Only has different styles, colours and sizes of bedding. This way you can coordinate everything and there is always a suitable style for your baby's room.
Sleeping products for your baby at Baby's Only
No time to go to the shop? At Baby's Only we have a wide range of sleeping products that contribute to the sleep of your child. You can view all this in a nice, well-organized way.
Do you have any questions about the Baby's Only products? Please send us a message, because we love to help!