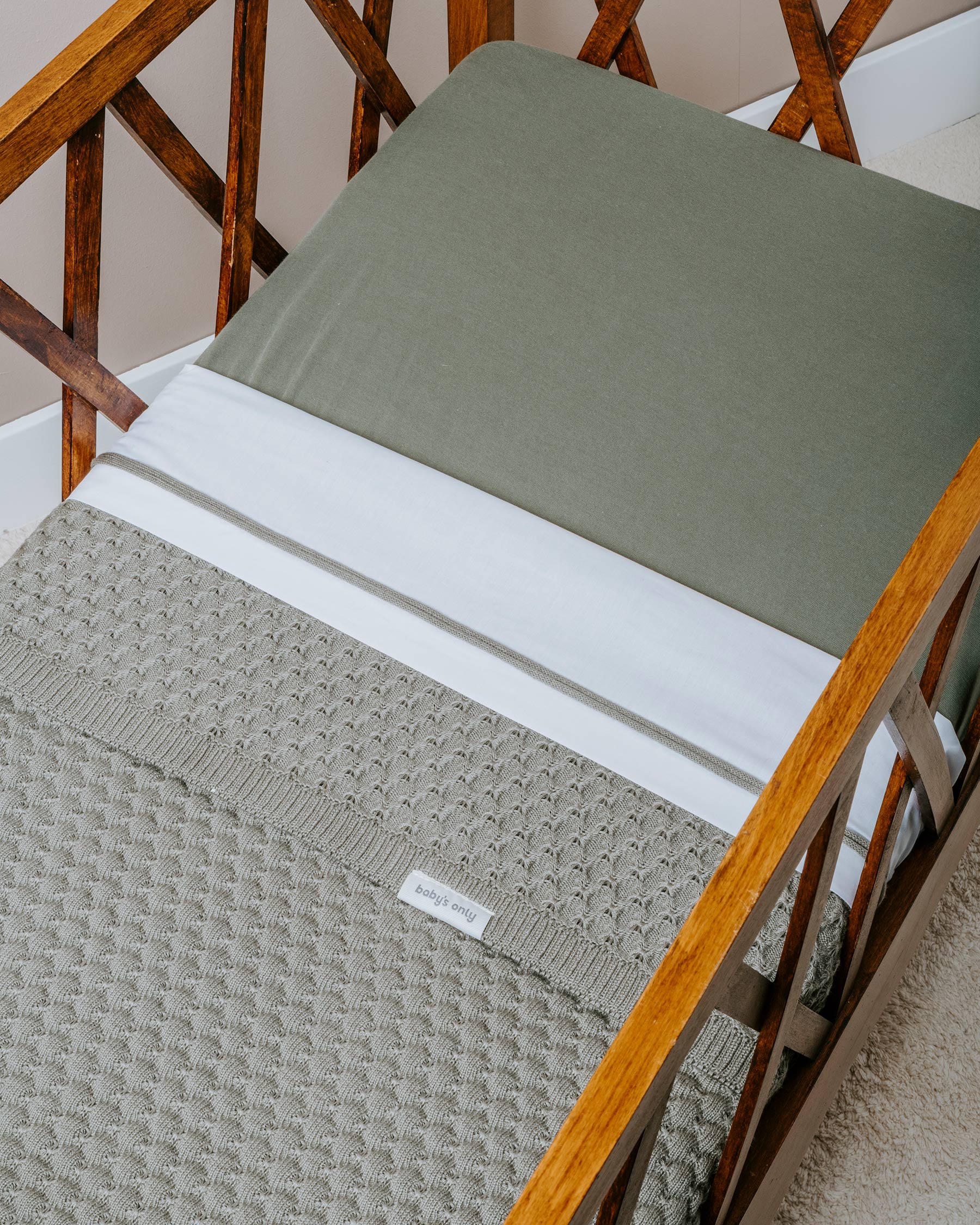 Fitted sheets for cribs and cots
Protect your little sleeper's mattress with a Baby's Only fitted sheet, because an accident can happen very quickly. We advise you to keep a small stock of them, because you wash a lot with those little ones. Especially for your baby, our fitted sheets are made of the finest materials that breathe well and are pleasantly soft. In our collection you will find fitted sheets in neutral colours that perfectly match the other Baby's Only sleep products. So you can coordinate everything nicely. Mix and match with Baby's Only.
Choose the right fitted sheet for your baby
To ensure a soft sleep for your child, a fitted sheet is a good idea. So how do you choose the right fitted sheet? You know you've chosen the right size when the fitted sheet fits tightly, without folds or creases on the mattress of your crib or cot. The Baby's Only fitted sheets are made of 100% cotton and are therefore wonderfully soft, practical and breathable. The same goes for the hydrophilic fabric that is indispensable in the care of your baby.
Fitted sheets by Baby's Only
No time to go to the shop? At Baby's Only, we have an extensive assortment of fitted sheets and other baby products, including baby toys and sustainable baby clothing. You can view all this in a nice, well-organised way.
Do you have any questions about the Baby's Only products? Please send us a message, because we love to help!