Filter within
Baby sleeping bags
Baby sleeping bags
In these knitted Baby's Only sleeping bags, your child will sleep very comfortable. Each sleeping bag is made from soft, breathable materials. The sleeping bags keep your baby nice and warm when sleeping. Each sleeping bag is available in various colours and knitting patterns.
Filter within
Baby sleeping bags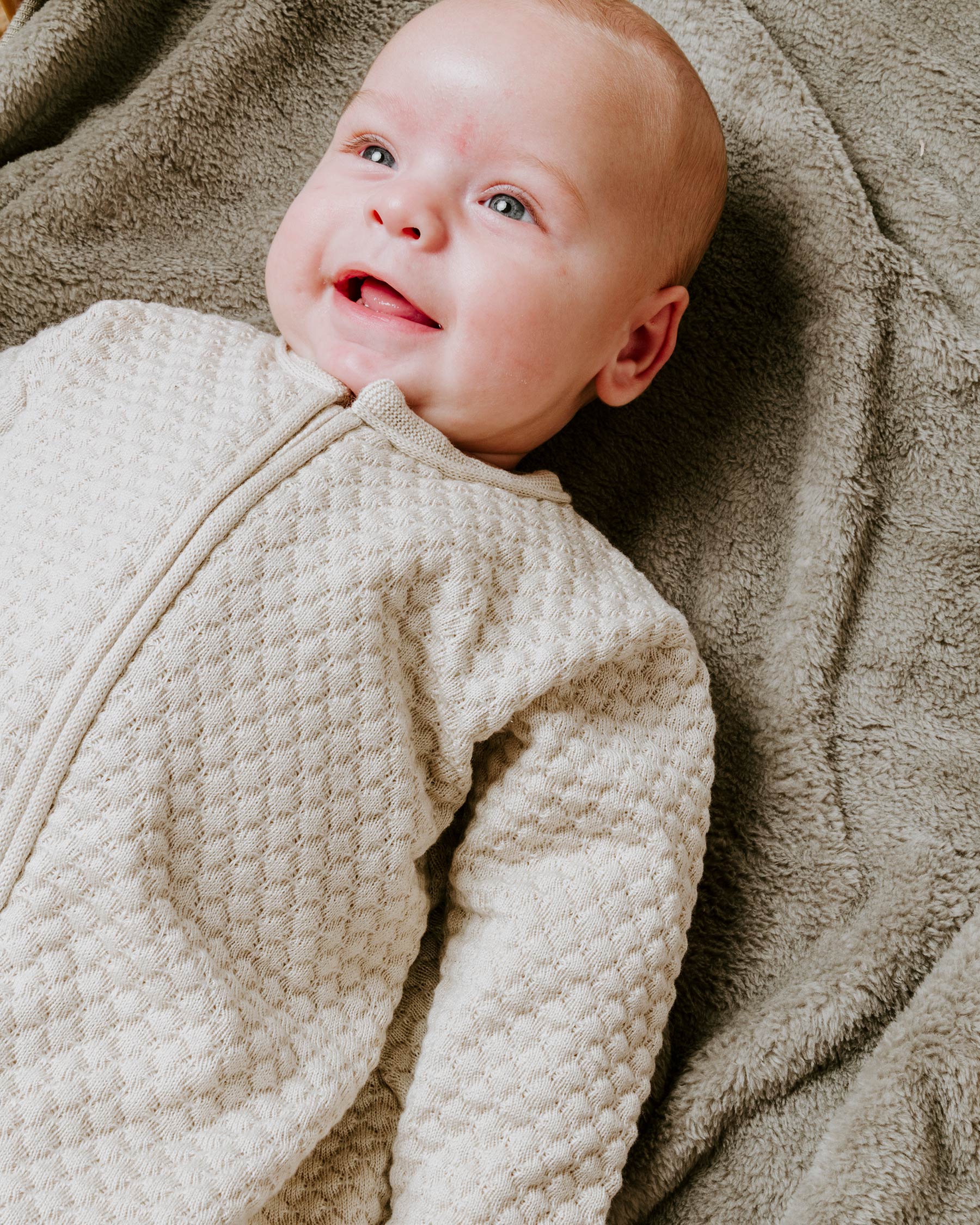 Baby sleeping bag or romper bag;
A sleeping bag is also called a romper bag. This is because like a romper, it is a one-piece garment/sleeping bag which is multifunctional. It will give your baby a comfortable, cosy and safe place to sleep. It will keep your child nice and warm during naps
Advantages of sleeping bag
It's important that babies who move around a lot stay covered up in a sleeping bag.
A sleeping bag keeps your baby at the right temperature when sleeping.
In a sleeping bag, it will be less easy for your baby to climb out of bed.
A sleeping bag gives your baby a safe and secure feeling.
A sleeping bag stimulates a good bedtime routine and a healthy sleep.
Baby's Only sleeping bags
Baby's Only sleeping bags are made of knitted materials, making them warm and at the same time breathable. The luxurious sleeping bags are known for their beautiful quality and finish. Will you choose a sleeping bag with a knitted cable pattern, or rather a knitted sleeping bag with stars? Baby's Only has various designs and colours of sleeping bags and romper bags. Depending on the room temperature, you need either a thick or a thin sleeping bag. You can also combine a sleeping bag with a baby sheet or baby blanket. However, keep an eye on the TOG value of every separate sleeping bag and blanket.
Never buy big sleeping bag that's too big
Baby's Only sleeping bags are available in three sizes: 60 cm, 70 cm and 90 cm. It is important to buy the right size sleeping bag/romper bag for your baby. Never buy a sleeping bag that is too big, otherwise the baby's head can go under the neck-opening. Need help in selecting the right sleeping bag? Contact a Baby's Only dealer or our customer service.