Filter within
Baby blankets
Baby crib blankets & cot blankets
The luxurious and comfortable baby blankets are made of soft knitting and keep your baby nice and warm. The colours match well with the baby crib sheets and cot sheets, providing you with a beautiful unit in your ;baby crib or cot. The baby crib blankets are 70x95 cm and the cot blankets are 100x135 cm.
Filter within
Baby blankets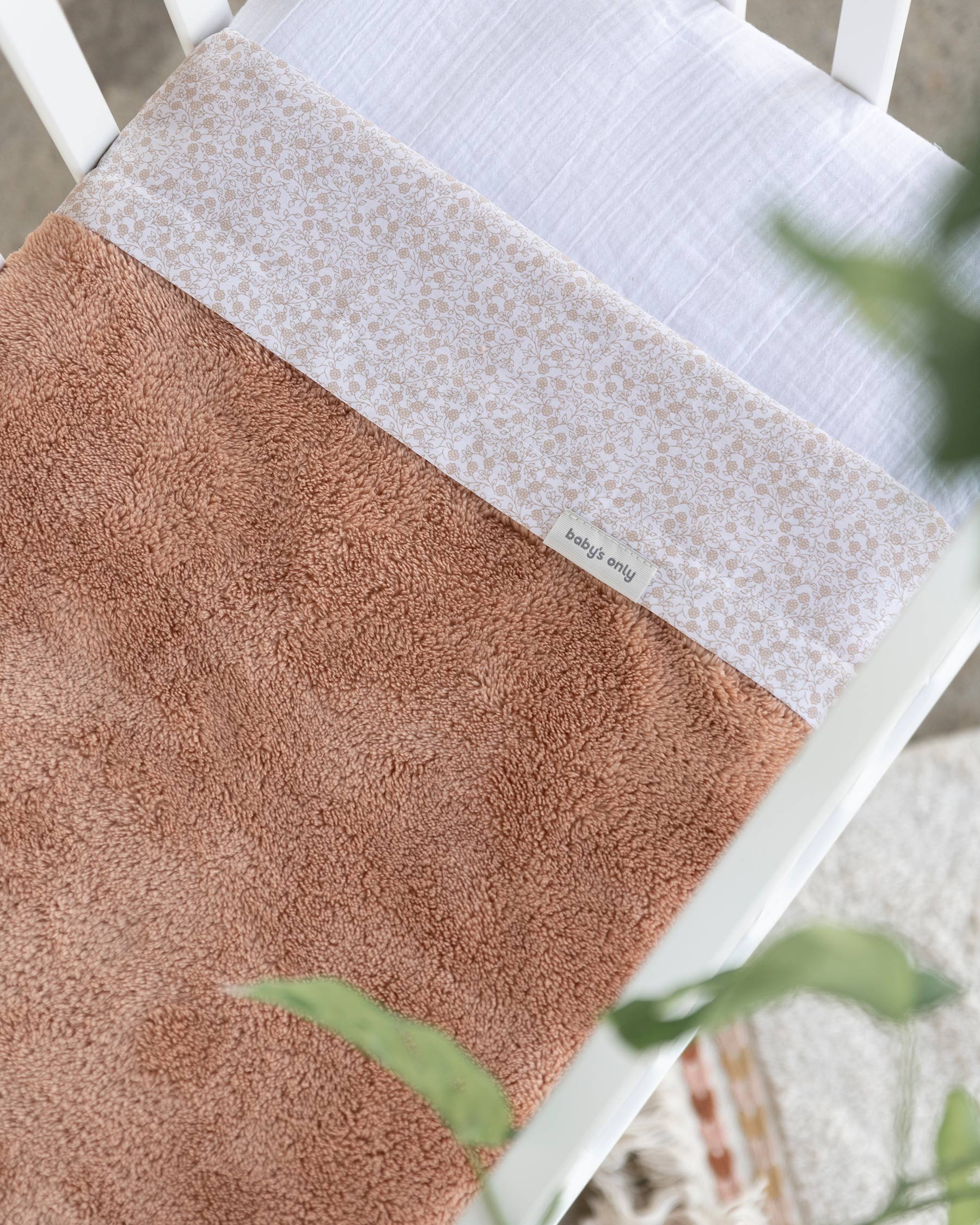 Baby's Only baby blankets
Baby's Only has a wide offering of baby blankets. Every Baby's Only style has its own product line of blankets. Because of this, there are a lot of designs, knitting patterns and colours available. Every baby blanket also has a different backing/lining: chenille, teddy, soft teddy or no lining (uni). Due to the moisture absorbing qualities of chenille, baby blankets with this lining are sometimes used as towelling baby bathcape or wraps.
Mix and match with matching baby sheets and you will have beautiful bed linens in your baby crib or cot. The baby blankets are available in a baby crib size and cot size.
Baby crib blankets
A baby crib blanket is, as the name suggests, a baby blanket for the baby crib. But a baby crib blanket is also very suitable for in the stroller. The size is 70x95 cm. A baby crib blanket is combined with a baby crib sheet and together they form the bed linens for in the baby crib.
Cot blankets
A cot blanket is bigger than a baby crib blanket, since this blanket has to fit in a cot bed. A cot blanket is 100x135 cm and is combined with a cot sheet: the sheet goes underneath and the blanket goes on top. Then the sheet is folded.
Knitted baby crib and cot blankets
Baby's Only knitted baby crib blankets and cot blankets are known for their high quality. Thanks to the super-soft knitting your baby will be very warm and comfortable underneath the blanket. The baby blankets are breathable, moisture-absorbing and anti-allergic. The blankets are also washable, colour-fast and shape-retaining. Your baby can sleep underneath a knitted blanket all year long: in summertime a baby crib or cot blanket is nicely breathable and in the winter they retain body heat.