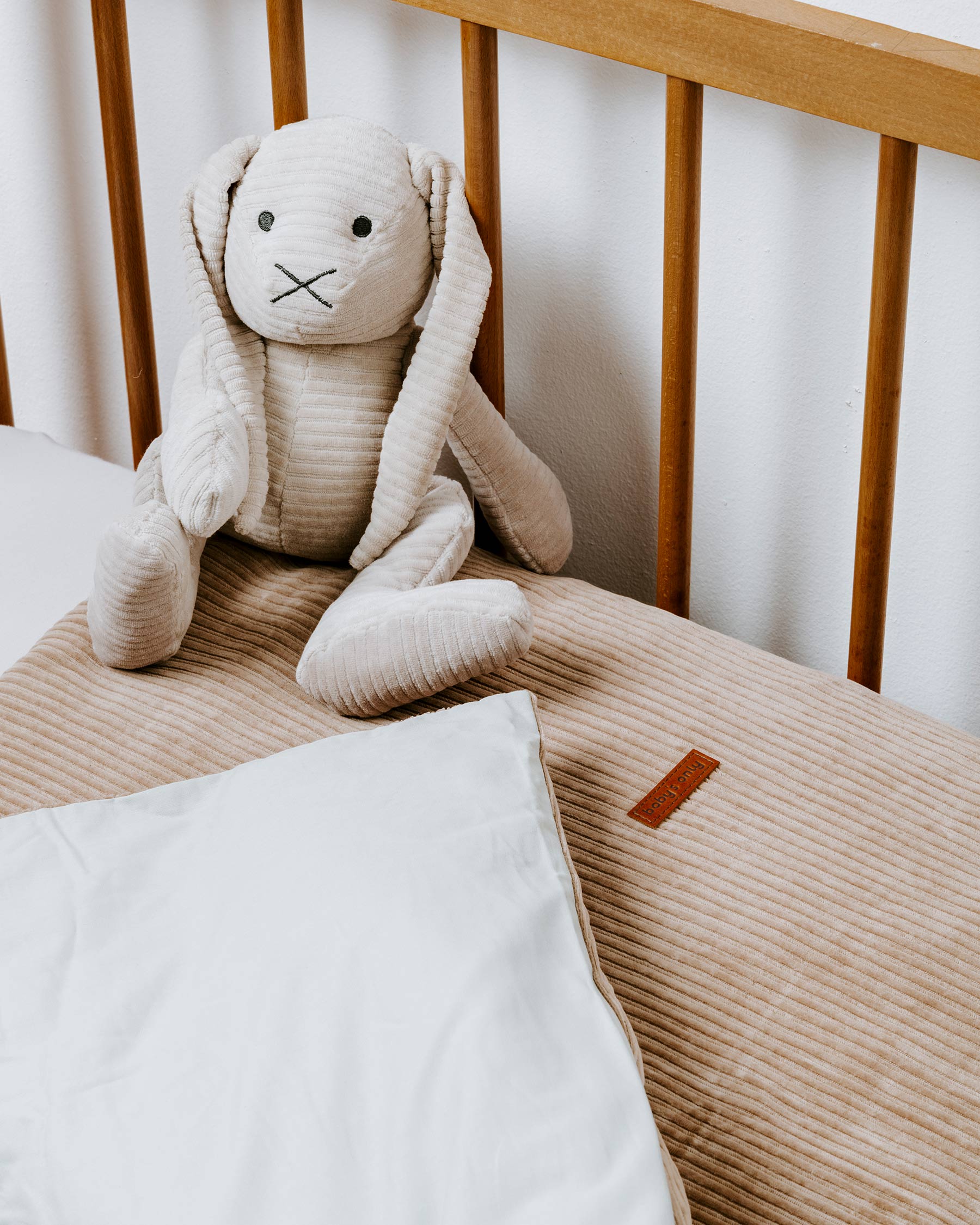 Baby duvet cover or blanket cover
The name baby duvet cover is actually a bit misleading. After all, baby duvet covers are usually not used in combination with a duvet, but with a blanket. This is why blanket cover would be a better name. However, a blanket cover is usually called a duvet cover, so it is good to know that in most cases, a duvet means blanket.
Cot duvet cover
A duvet cover for a cot is used to make a cot bed and measures 100x135 cm. As in all baby duvet covers, a blanket is placed in the duvet cover for a cot instead of a duvet. Would you prefer not to have a duvet? Then pick a cot blanket combined with a cot sheet.
Baby duvet cover playpen or carrycot
Baby duvet covers of 80x80 cm are often used for a playpen, baby crib, stroller or carrycot. Because babies do not only fall asleep in bed, but sometimes also in the playpen or carrycot. In those cases, a small duvet cover is ideal to keep your baby nicely warm and comfortable.
Baby's Only duvet covers
Baby's Only duvet covers are known for their beautiful quality and finish. Because the sheet is attached to the blanket, it cannot loosen up. The blanket is made of soft knitting and cotton. The cotton is strong, sustainable, soft and has a high absorption capacity. All Baby's Only duvet covers are washable, colour-fast and shape-retaining.
Plenty of choice in baby duvet covers
Baby's Only has a large product range of duvet covers. Every Baby's Only style has its own line of duvet covers. Because of this, there are a lot of designs, knitting patterns and colours available. Every line of baby duvet covers also has a different type of soft lining on top: chenille, teddy, soft.