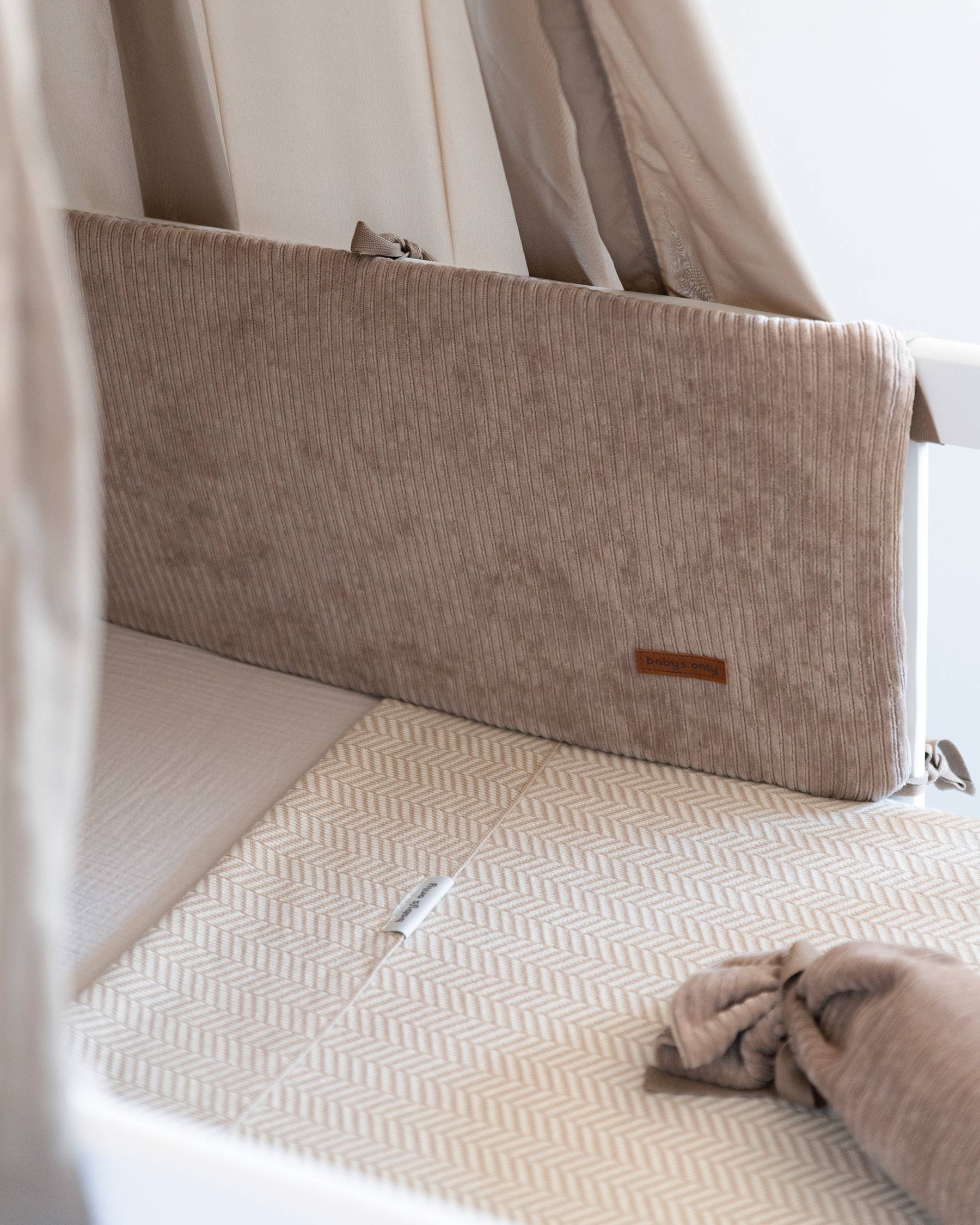 Bed bumpers – pretty and practical
A bed bumper is a beautiful accessory for your baby bed, especially combined with a matching knitted baby blanket or a knitted baby duvet. A bed bumper is also practical in preventing the pacifier or stuffed animal falling from the bed. It's also an ideal cushion for babies that move around a lot. The soft material protects the baby's head from the hard bars of the cot.
Bed bumper, Cot bumper, Playpen bumper, Bumper pad, Baby head protection pillow
A bed bumper has many names. That is because this product is used as a cushion/head protection AND as a decorative bed rim. A bed bumper is always attached to the head end of a cot or baby crib. You fasten it with bows to the bars of the bed. This way you create a cosy, comfortable and safe bed for your baby.
Baby's Only bed bumpers
Baby's Only bed bumpers are soft and comfortable for your baby and are of great quality. There's no end to the combinations you can make with the luxurious knitted bed bumpers and other accessories of the Baby's Only collection. All bed bumpers can be used two-sidedly and you can choose from various knitting patterns and colours. Suitable for baby beds of both 60 and 70 cm in width.