Stuffed animals
These stuffed animals are made of a fine knitting with a soft lining. Lovely to snuggle with but also very suitable for decorating the baby room. Available in various designs, such as a stuffed elephant, a stuffed bear and a stuffed rabbit.
Filter within
Stuffed animals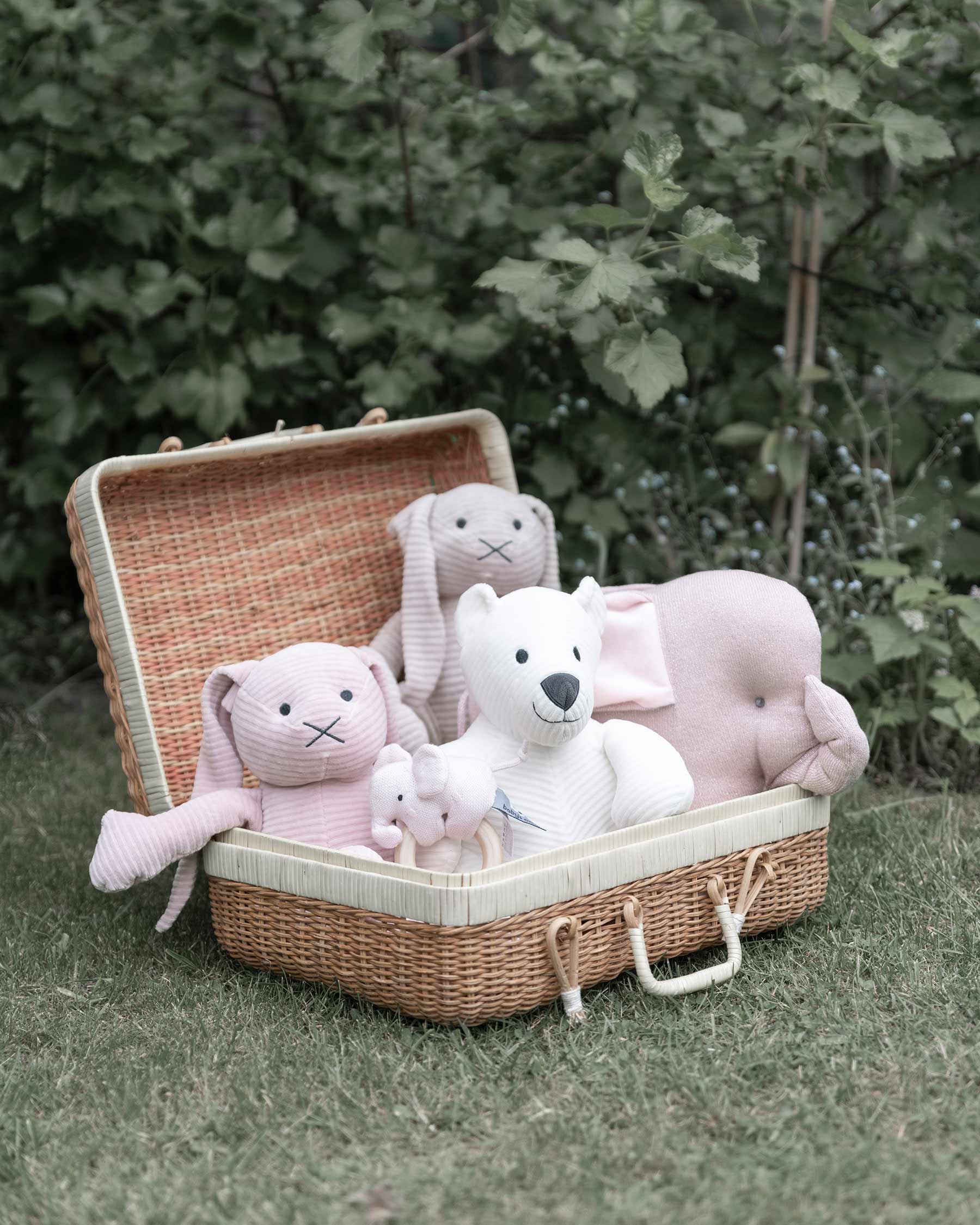 Baby's Only stuffed animals
Baby's Only has a large product range of knitted animals. These stuffed animals are also very suitable for decoration. You can choose from various stuffed animals, knitting patterns and colours. Every Baby's Only style has its own matching line of stuffed animals, giving you an endless amount of combinations. The stuffed animals are high-quality and have a nice finish. There are no hard, loose or protruding parts, making them safe for your baby to play with. All Baby's Only stuffed animals have a CE label, which means that they have been made in accordance with the European Toys Directive.
Giving a stuffed animal as a gift
Children are often very attached to their stuffed animals. Who knows? The stuffed animal you give as a gift might just become their friend for life. Will you choose a traditional stuffed animal, such as a bear or a rabbit? Or will you pick a more special stuffed animal, such as a stuffed whale? One thing is for sure: with a stuffed animal from Baby's Only you can't go wrong. And be sure there will be quite a bit of snuggling, because every toy is super soft.
Mix and Match
The stuffed animals are great to combine with other Baby's Only products. Mix and match and your baby room will look great. Works great with a pyjama bag as decoration on the wall or as decoration in a changing table basket.