Rattles
Our rattles ensure that your baby develops motor skills while playing. At Baby's Only, we have fun baby rattles shaped like animals with which your baby can shake, play and discover for hours.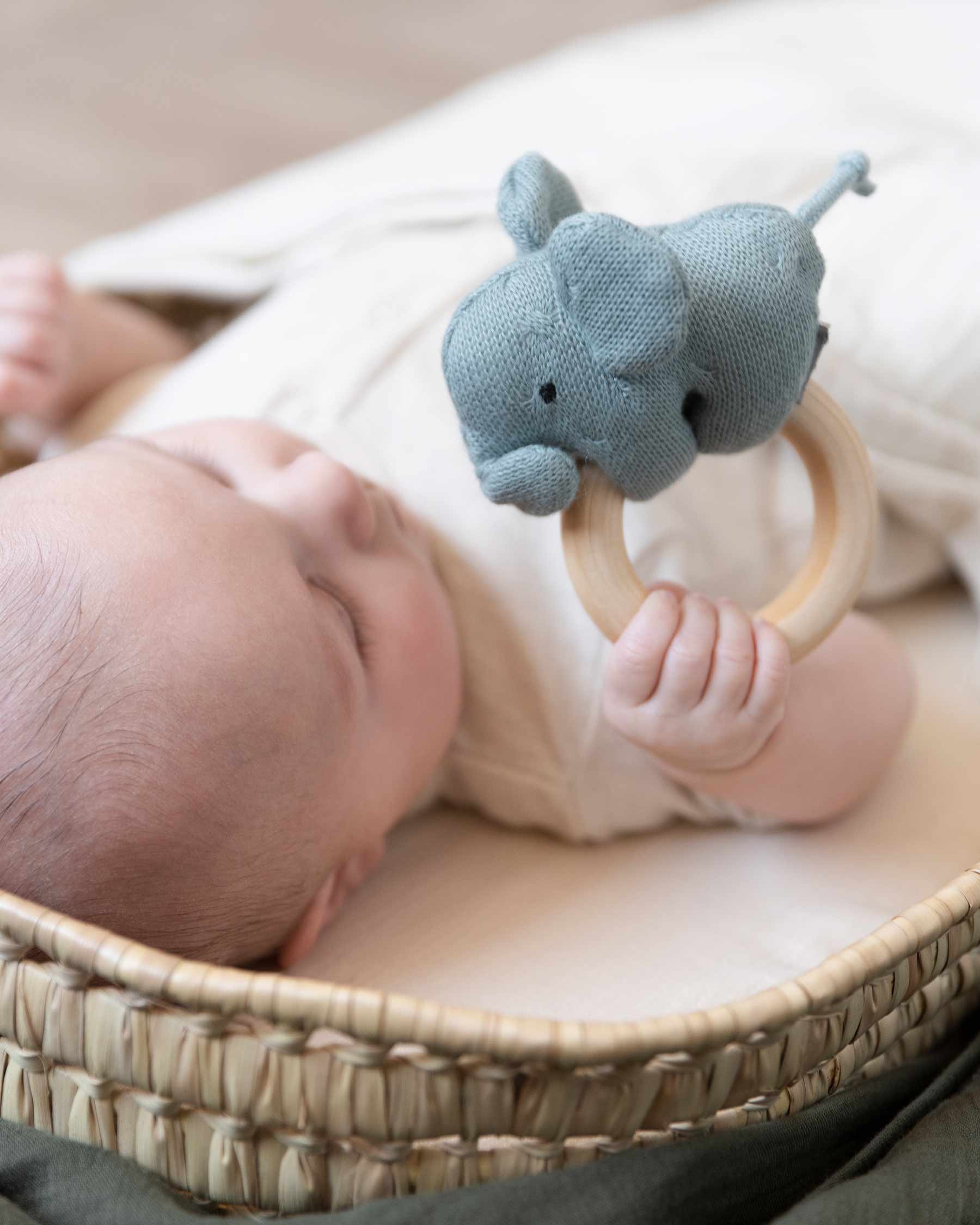 Buying a rattle from Baby's Only
Baby's Only makes cute soft rattles in the shape of animals and other figures. Because you come across these animals and figures throughout our entire assortment, it creates a Baby's Only universe of fun, recognisable figures. For your baby this gives a sense of recognition. The rattle, for instance, can also be found in the form of a stuffed toy. Or the figure gets a friend in the form of a music box or baby stuffed toy. All our products are made in the Netherlands. Want to buy a baby rattle from us? We are proud that this is possible in as many as 25 countries and at 800 sales outlets.
What is a rattle good for?
Why would you give a baby a rattle? A rattle helps your baby in development. It stimulates touch, sight and hearing. Your baby will also discover grasping and holding the rattle with its hands. It is therefore logical that giving a baby a rattle is an age-old thing and is often given as one of the first toys. Are you wondering "What kind of toy is right for a 3 month-old baby?" A rattle is an excellent choice.
Teething ring rattle
Some of our baby rattles have a wooden ring. Why give a baby a teething ring? You will find that your baby will put everything in their mouth. This is a way of discovering the world, but also pleasant when the teeth come through. The first teeth come through between 4 and 7 months. During this period, a rattle with teething ring can be grasped intuitively by your child. It puts counter pressure on the gums and can ease the pain. If you notice that your baby brings its hands to its mouth, puts everything in his or her mouth and rubs his or her cheeks and ears? Then it may be time to buy the baby rattle with ring. We have chosen the wooden rattle; this is a natural material. Looking for other wooden toys? Then take a look at our wooden baby toys page.