Filter within
Filter & sort
Filter within
Filter & sort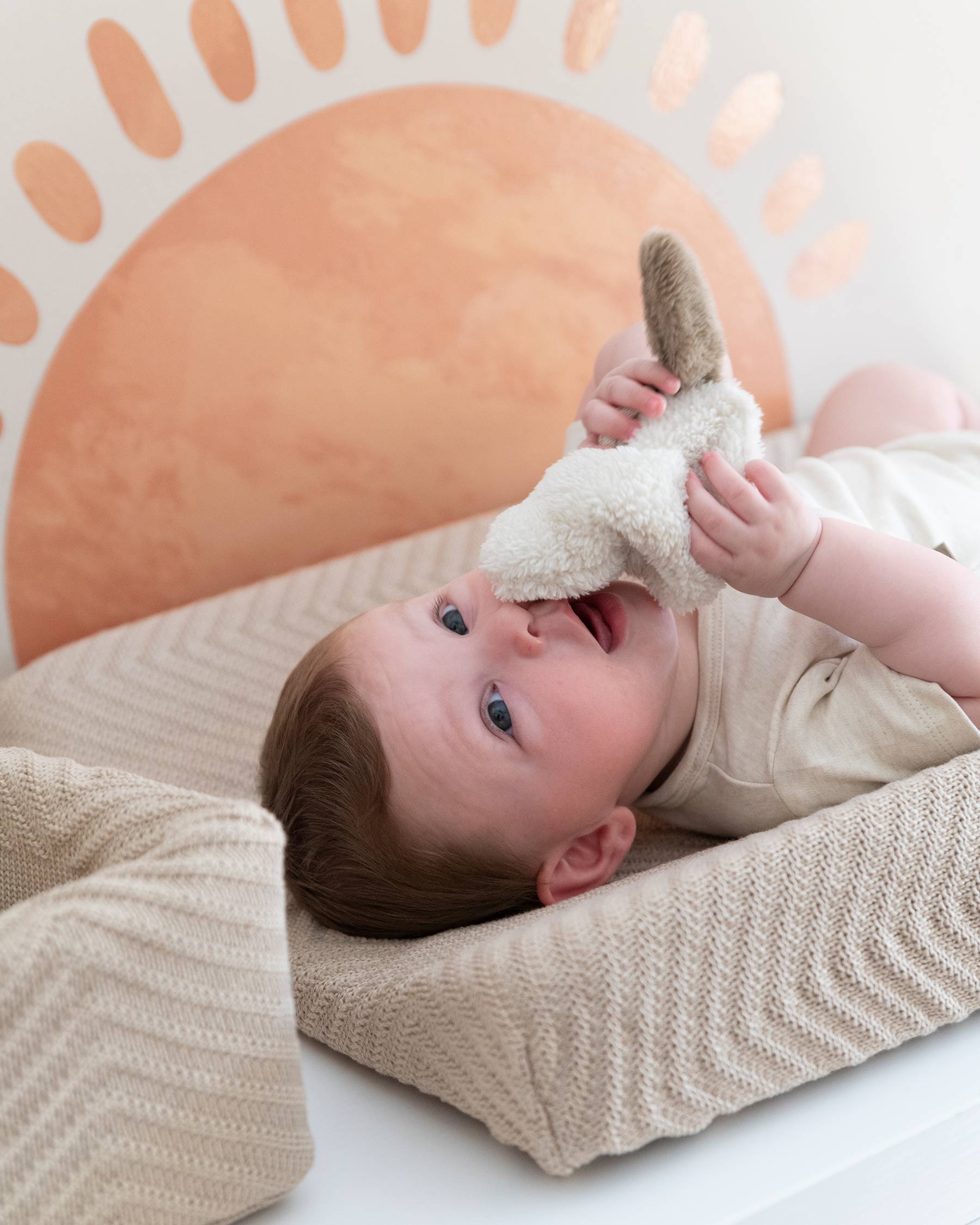 Make your baby happy with the best baby care
Every mother wants the best baby care for her baby. That is why Baby's Only offers a wide range of high-quality baby care products. These include changing pad covers, toiletry bags, bandana bibs, pacifier cloths and baby wipes pouches.
Nurturing your baby is a moment of connection
Nurturing your baby is an intimate moment where you and your baby get to know each other better. Therefore, it is important to have the right care products to give your baby the best care possible. Almost all baby care Baby's Only products are knitted. Even the bandana bibs and the pacifier cloths!
Choose high-quality for your baby care products
Our knitted products are wonderfully warm and of durable quality. The materials are soft, comfortable and flexible. And because the Baby's Only baby care products are made of durable materials, they last long. They retain their colour and shape and can therefore be properly washed. Is a second on the way? Then you know for sure that your second baby can also enjoy the lovely knitted hooded baby blankets and changing pad covers.
Baby care products are also nice to give at maternity visits
Products to care for a baby are ideal to give on a maternity visit. The knitted baby care products by Baby's Only are an original gift that the newborn baby is guaranteed to enjoy. Order all baby care products online in the web shop. Do you have questions? Fill in our form on our contact page.