Filter within
Filter & sort
Bibs
Your baby will look great in this bandanna bib. This kind of bib is often used as a drooling bib when the child is teething. But, these bandanna bibs are also ideal if your baby happens to spit up a lot. These will protect your baby's clothes and look super cool! Available in various colours and knitted patterns. Fun with every baby outfit.
Filter within
Filter & sort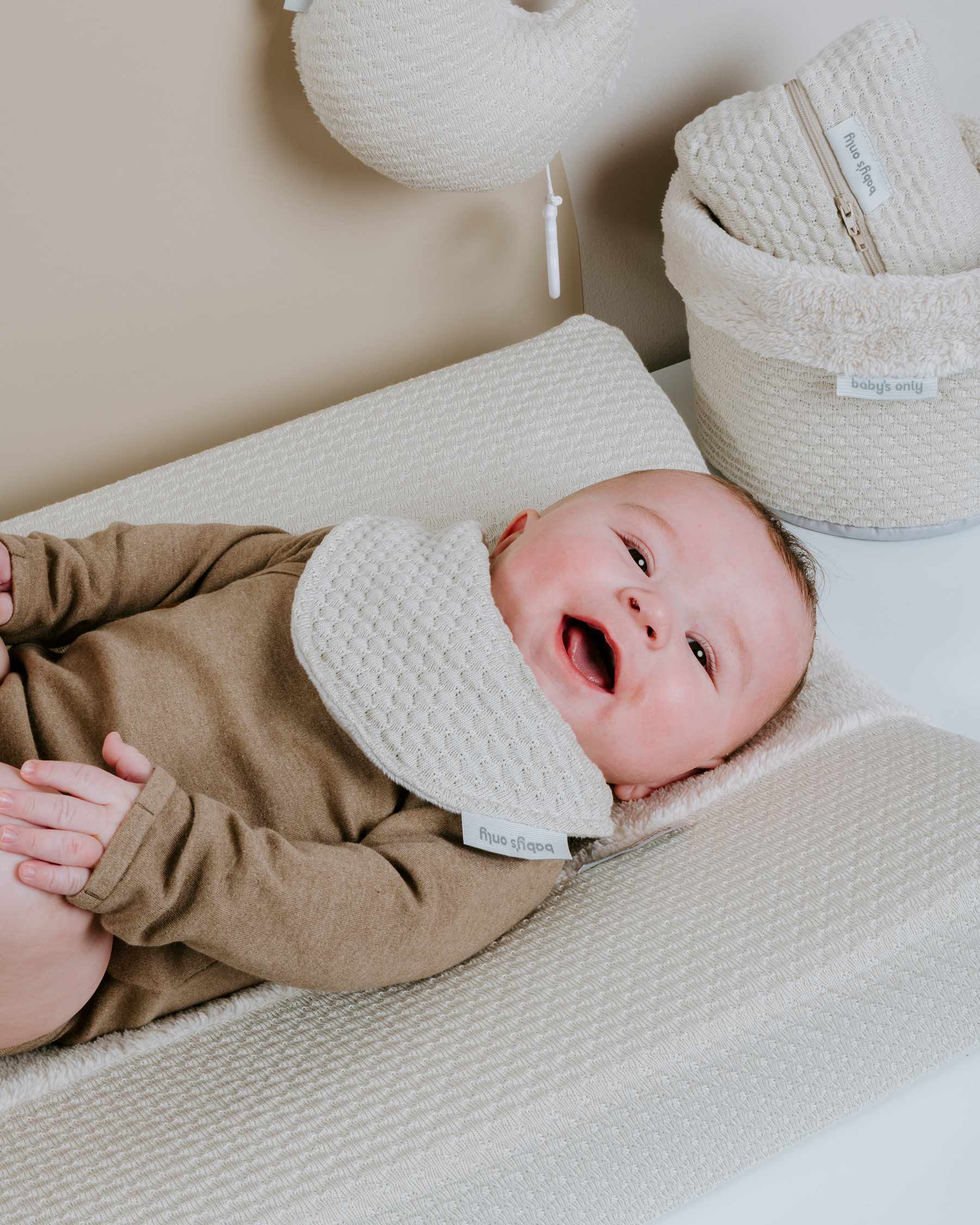 Bandana bib - hip and functional
Bibs come in many shapes and sizes. A bandana bib is a slightly smaller type bib, suitable for all-day wear. The bibs are soft and comfortable and keep clothes clean and dry. This is particularly useful for babies that spit up or drool a lot. So you don't have to keep changing your baby, but you can easily change the bib.
Ideal drool bib for teething
When babies start teething, there may be a period when they temporarily produce more saliva and drool. This makes the clothes wet and is not comfortable for your child. A drool bib (bandana bib) can help. With its trendy design, a bandana bib still looks nice and you can dress your baby stylishly while keeping its clothes dry.
Baby's Only bandana bibs
At Baby's Only, you can find a bandana bib in both the Classic and Sun lines. Sun is characterised by its honeycomb knitting pattern. Classic is characterised by the chic, timeless knitting. Because of the wide variety of colours, there is a lot of choice. The colours of the bibs perfectly match the rest of the Baby's Only collection, making it a beautiful whole. Nice in combination with the baby clothes.