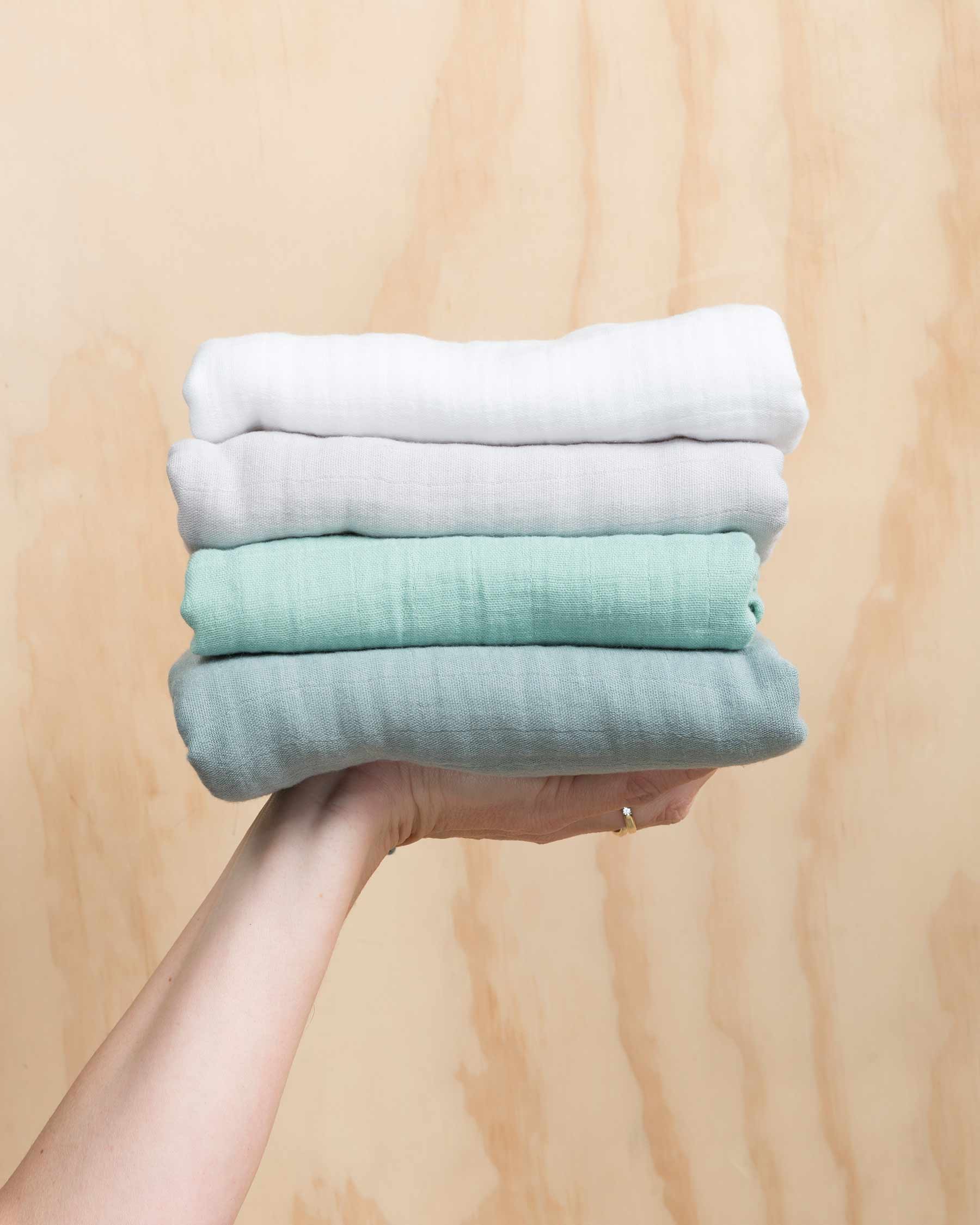 Hydrophilic cloths, hydrophilic diapers, swaddles
Although they are rarely used as diapers anymore, hydrophilic cloths are popularly known as hydrophilic diapers. Want to wrap your child with them? Then this is called a swaddle. You had probably never heard of these terms before you were pregnant. Once familiar with the products, you find out that you can really use them for everything. Both at home and on the go. Hydrophilic cloths are an essential part of your layette and you can never have enough of them.
What do you use a hydrophilic cloth for?
The material of a hydrophilic cloth is super soft and absorbent. This makes them very suitable for drying off your child after a bath. Hydrophilic cloths are also very handy when changing diapers. The changing pad cover is protected and your child lies on a clean surface. Does your baby need to burp after drinking? Then hang the hydrophilic cloth over your shoulder to keep your clothes clean. After eating, you can gently wipe their mouth. If you are out and about, hydrophilic diapers are perfect as an airy blanket or as a blanket for the park or beach. These are just a few examples of the many possibilities of this versatile cloth.
Baby's Only swaddles
Baby's Only swaddles are super soft and the colours match the rest of the collection. Do the hydrophilic cloths get dirty? No problem. The more often you wash them, the softer they become. The material consists of 70% bamboo and 30% cotton. Bamboo is soft, light, breathable, hygienic and environmentally friendly. Cotton provides firmness.
The swaddle collection in soft pastel shades is a perfect complement to the knitted range.