Washcloths
The Baby's Only hydrophilic wash cloths from the Fresh ECO collection are made of 100% organic cotton and are specially designed for your baby's sensitive skin. These flannels are made of high-quality organic cotton, which means they are soft and safe for your baby's delicate skin.
The hydrophilic properties of these wash cloths make them ideal for cleaning sensitive skin. They are lightweight and highly absorbent, so they easily absorb water and soap and glide gently over your baby's skin. This ensures thorough cleansing without irritating the skin. Moreover, Baby's Only wash cloths are durable and long-lasting. They can be washed repeatedly without losing their softness and quality.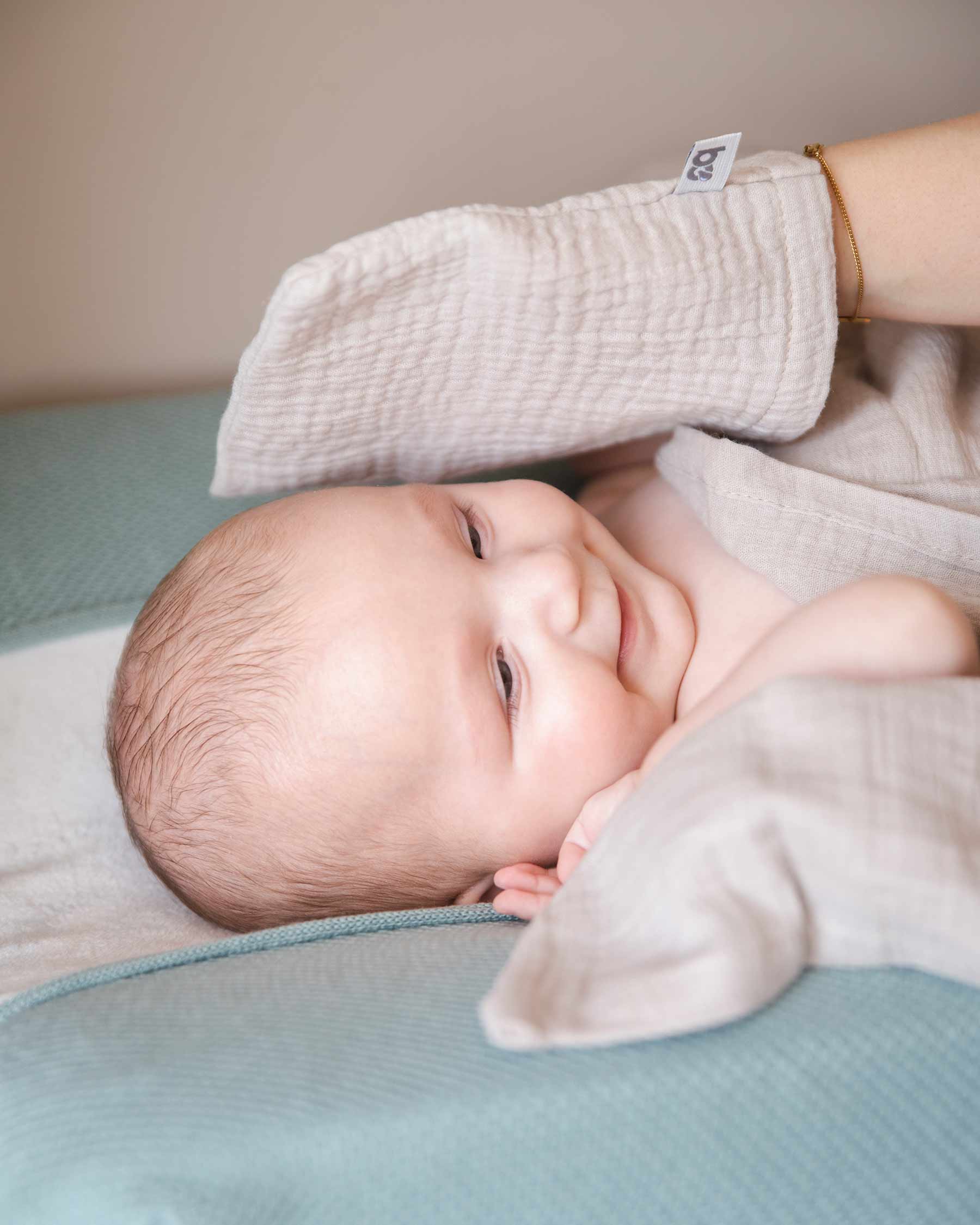 Baby's Only Hydrophilic Washcloths
Baby's Only hydrophilic washcloths, made from 100% organic cotton, are an environmentally friendly choice for you and your little one. Our hydrophilic washcloths are available in a convenient 3-pack and come in various soft colors, making them a perfect match for your baby's nursery style.
Why choose our hydrophilic washcloths?
First and foremost, our material has been carefully selected to meet the needs of your baby's delicate and sensitive skin. Organic cotton is naturally soft and safe, making it ideal for daily use. Moreover, it is breathable and highly absorbent, making it handy for bath rituals and other care moments.
Our Baby's Only hydrophilic washcloths not only provide the comfort and gentleness your little one deserves but also contribute to a more sustainable future. We take pride in our commitment to environmental awareness and the use of high-quality, eco-friendly materials.
Everything for your daily routine with your baby
If you're looking for the best care for your baby's delicate skin while supporting the environment, then Baby's Only hydrophilic washcloths are the right choice. Treat your baby to the best and envelop them in the care and quality of Baby's Only. Incorporate our washcloths into your daily routine and enjoy the softness and durability they provide.