Filter within
Filter & sort
Changing pad covers
These changing pad covers are knitted and have a soft Microfibre mid-section. This ensures that your baby will be nicely comfortable and warm while your changing him or her. Changing has never before been so comfortable. The changing pad covers are available in various colours and knitting patterns. Size 45x70 cm is suitable for every normal changing pad.
Filter within
Filter & sort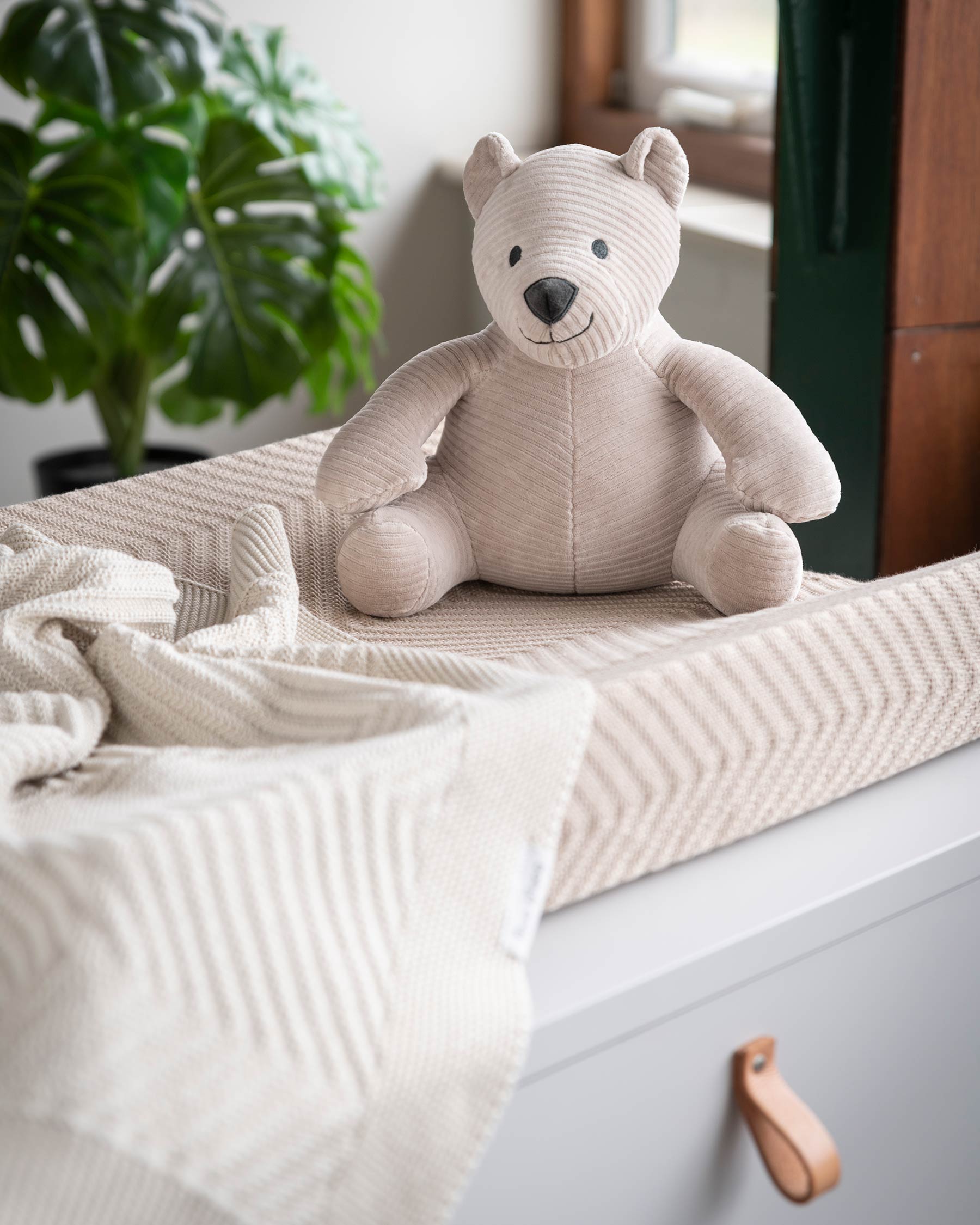 Changing pad cover, change pad, diaper change pad
A changing pad cover is used to protect the changing pad. Because this cover can become dirty quickly while you're caring for or changing your baby, it is wise to have several changing pad covers in your house. Often the colour of the cover is matched with the baby room. The changing pad will then be a nice accessory on the changing table. Another word for changing pad is change pad or diaper change pad.
Baby's Only changing pad covers
The Baby's Only changing pad covers are known for their beautiful quality and finish. The covers for the changing pad are knitted and have a nice border finish. The mid-section is extra soft. The covers can be washed in the washing machine. They are shape-retaining and colour-fast. You can choose from various knitting patterns and colours, for every ;Baby's Only style has its own line of changing pad covers. Available in size 45x70 cm for a normal changing pad and an extra-large size 75x85 cm for the German market. The covers are delivered without changing pad.