Filter within
Playpen mats
Playpen mats
On these extra thick playpen mats, your baby will be comfortable when playing or taking a nap. Because the playpen is in the living room, a fancy playpen mat is a wonderful addition to your interior. Choose from one of the many knitting patterns and colours. Each playpen mat can be used two-sidedly and is available in two different sizes.
Filter within
Playpen mats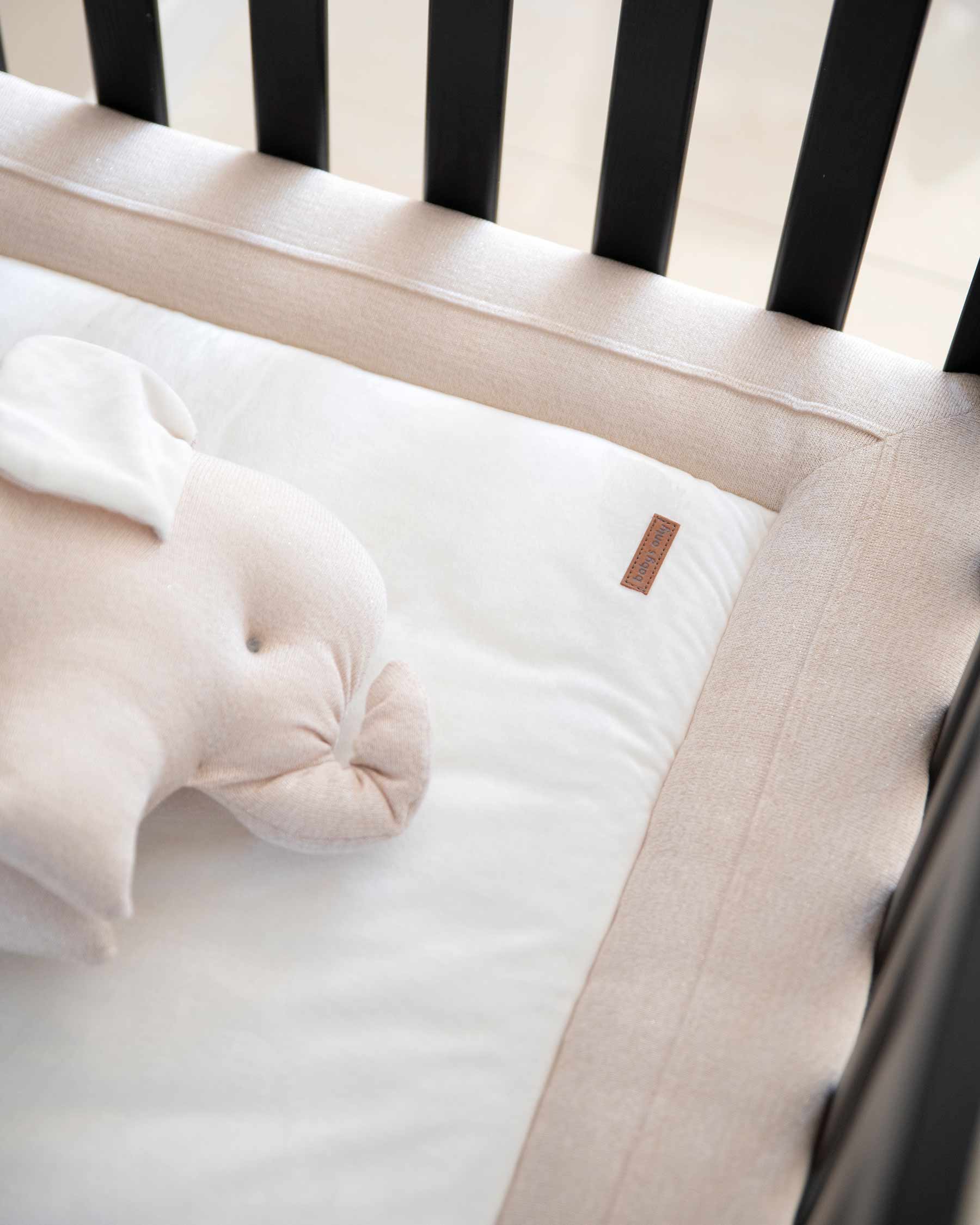 Choose the right size playpen mat
If you're buying a playpen mat, it is important to know what size the playpen is. In order to find out, measure the interior size of the playpen and select a blanket which is marginally larger, so that you have a small standing edge. That way, your baby won't get hurt while playing or rolling around. Do you want to play it even safer? Then you should combine the playpen mat with a playpen bumper.
Baby's Only playpen mats
Baby's Only playpen mats are known for their beautiful quality and finish. Because the playpen mats are extra thick, your baby will be very comfortable. Some playpen mats have a super-soft lining on both sides, for even more comfort. Every Baby's Only style has its own type of playpen mats. So there are many different knitting patterns and colours to choose from. Every playpen mat is available in a small size (75x95 cm) and a normal size (80x100 cm).
Fancy knitted playpen mats
Baby's Only has a large product range of fancy knitted playpen mats, ranging from soft pastel colours to tough colours and bright stars. So there will always be a playpen mat that matches your playpen and your interior.
Mix and match with a matching playpen bag, playpen bumper or stuffed animal, and your playpen will become a real eye-catcher in the living room.
Play mat
With a Baby's Only play mat, playing in the playpen becomes a treat. A playpen mat is sometimes also used on the ground as a play mat. That way, your baby will not be on the hard floor, but on a warm and soft blanket. A playpen mat is also ideal to take with you when visiting someone. That way your baby will always be comfortable and can play wherever you go.
Our blogs
Baby's Only is the ultimate lifestyle brand for babies. Get inspired and stay updated with our latest news. All articles written are part of Baby's Only collection.