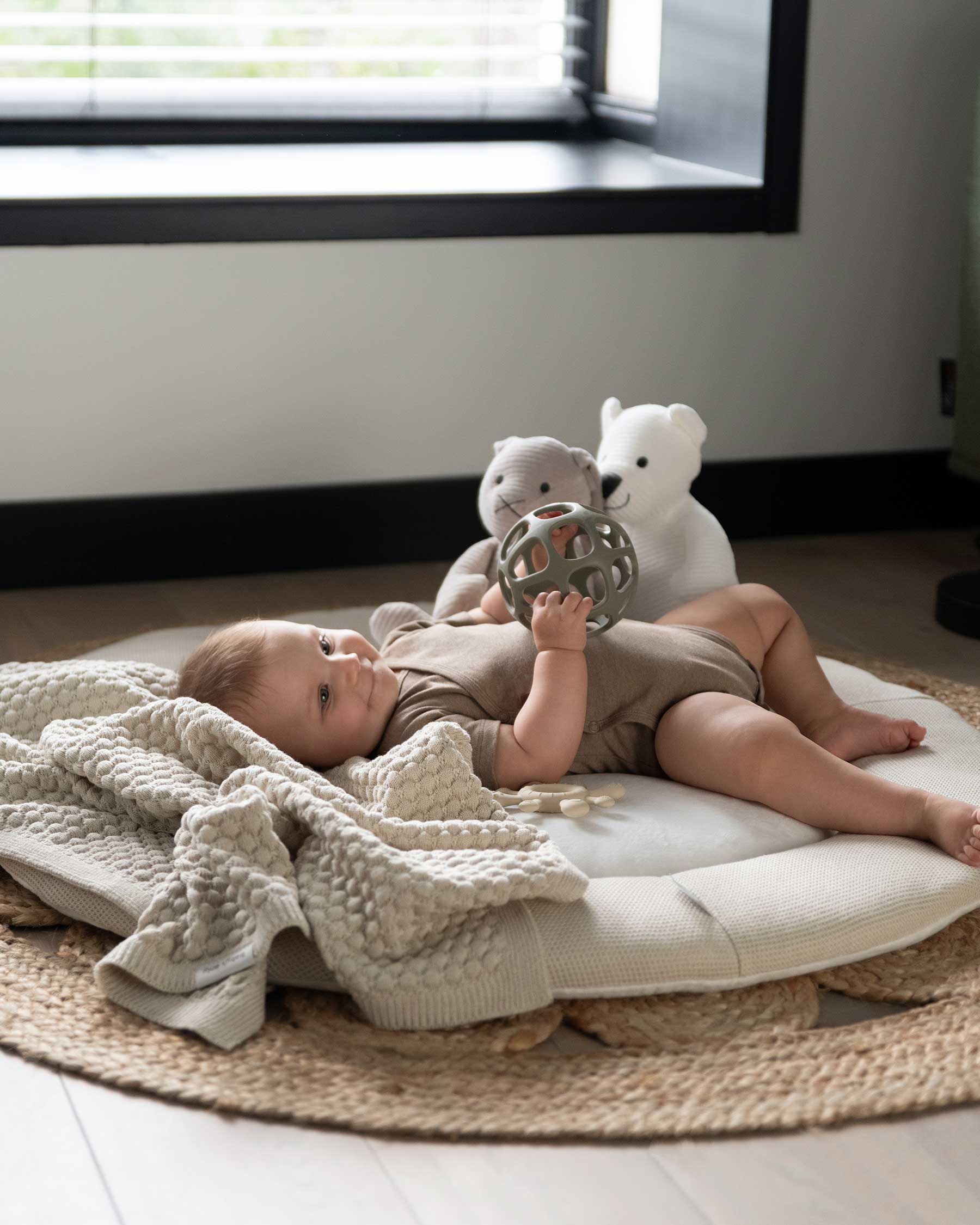 Extra Thick Baby's Only Round Play Mats
Discover the ultimate comfort and versatility of Baby's Only round play mats. Our extra thick, double-sided play mats are the perfect addition to your baby's nursery. The best part? No separate crib mattress is needed! Our play mats are available in a wide range of styles and colors, making it effortless to find the perfect match for your stylish baby room.
Stylish Play Mats
With Baby's Only round play mats, you not only create a comfortable place for your baby to play and rest but also add a touch of elegance to the space. Our high-quality materials ensure durability and ease of maintenance, while the extra thick design provides a soft surface your little one will adore.
Order from Baby's Only
Choose the practical luxury of Baby's Only round play mats today and give your baby the best start in style. Experience the comfort, versatility, and aesthetics of our play mats, designed to meet the needs of both parents and babies. Make the nursery a place everyone will love with Baby's Only.