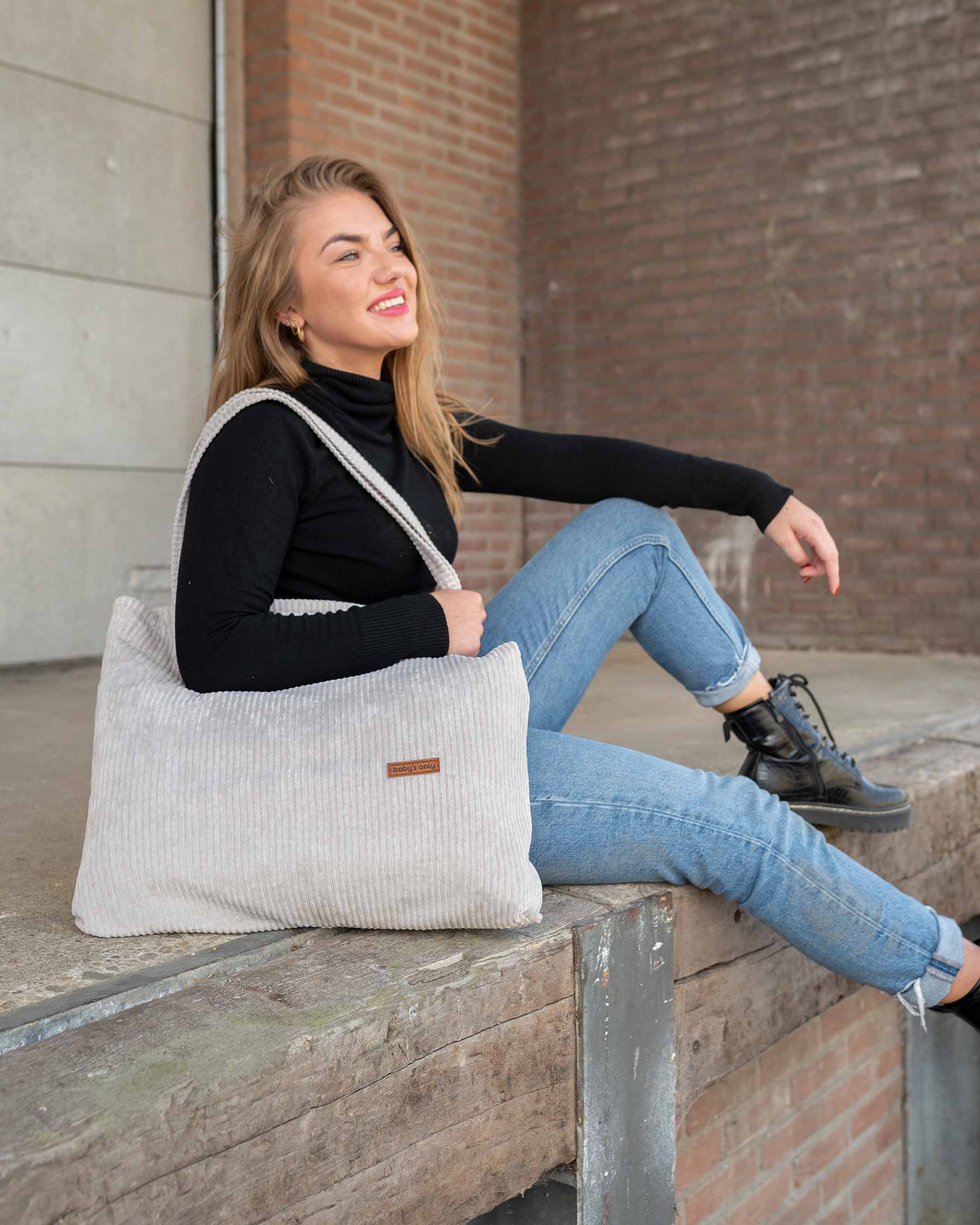 Stylish diaper bags from Baby's Only
Discover the stylish and practical diaper bags from Baby's Only, made of soft corduroy. Our diaper bags offer sufficient space for all your baby necessities so they can be organized while taken with you, the long handles make it easy to attach the bag to the stroller.
Diaper bag for on the road
A diaper bag is an indispensable companion for every parent on the road. At Baby's Only we understand that style and functionality go hand in hand. Our diaper bags are especially designed with attention to both fashion and ease of use. The soft corduroy materials gives the bag a luxurious look, while it is sustainable and easy to clean.
Spacious diaper bag
With more than enough space and a convenient storage compartment you can store all your essential baby necessities in an organized manner and in reach. Whether it's diapers, bottles, wipes, spare clothing or toys, our diaper bags offer more than enough space to take all you need with you on a daytrip with your little one.
Ideal accessory for the stroller
The long handles from our diaper bags make it easy to attach the bag to a stroller. So you do not need to constantly carry the bag on your shoulders, giving you free hands to care for your baby. This convenient feature ensures ultimate ease and makes the diaper bag a practical companion for both short and longer trips.
Order at Baby's Only
Order your favorite diaper bag from Baby's Only on our website now and enjoy the ease of online shopping. Invest in the quality and comfort of our diaper bags, so you will always be well-prepared and stylish on the go with your little one.