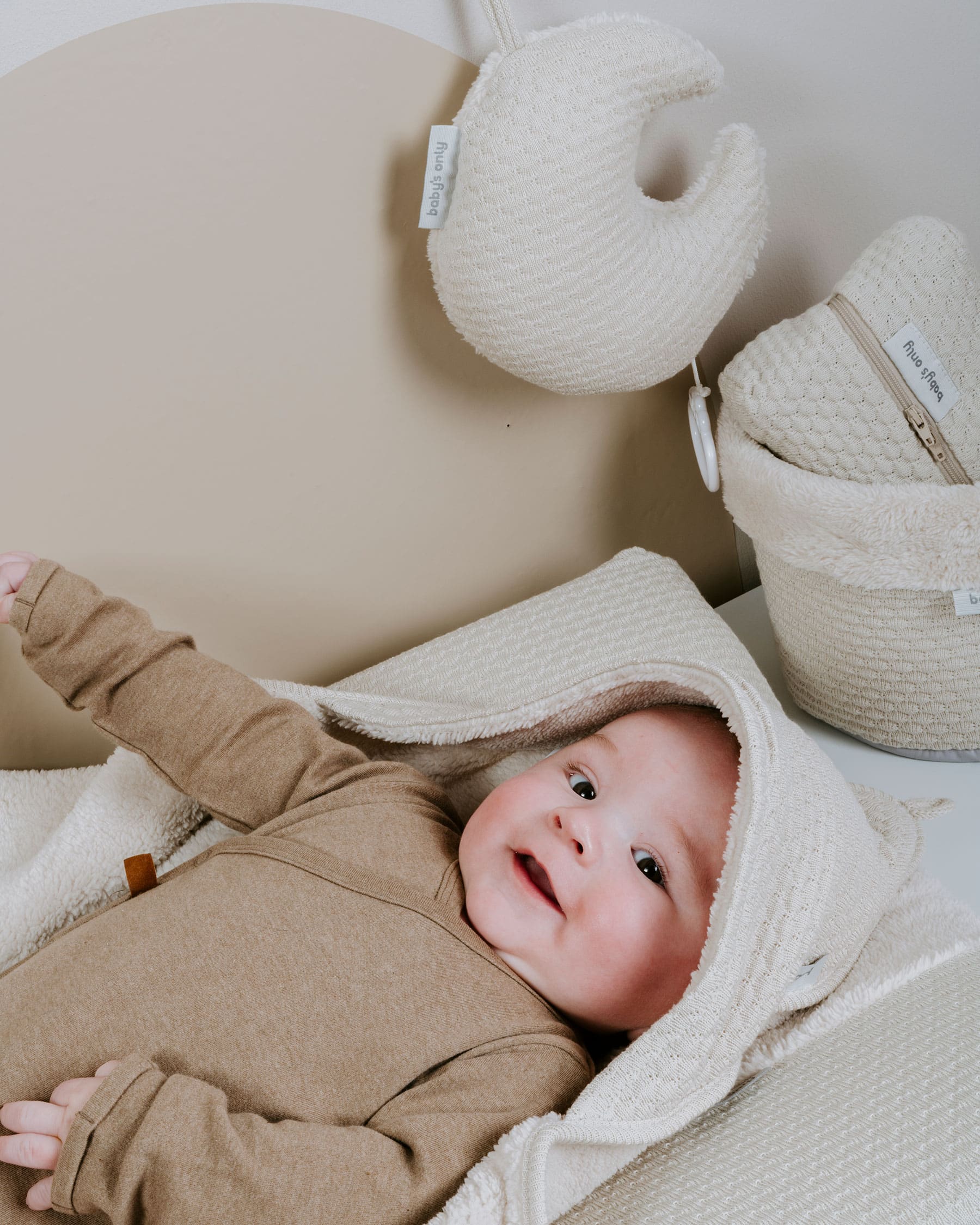 Car seat blankets from Baby's Only
Discover the car seat blankets from Baby's Only - the perfect companion for on the road! Our car seat blankets are especially designed to keep your baby warm and comfortable during the car rides. They are available in many different styles, so you will always find a blanket that fits your personal taste and the car seat of your little one.
Car seat blankets in different styles
Whether it's a short trip to the supermarket or a longer drive, our car seat blankets offer an extra layer of warmth and protection. They are made of high-quality materials that feel soft against the skin of your baby. With our wide variety of styles, from classic and timeless to trendy and contemporary, you can really choose the car seat blanket that fits your style and preferences.
Car seat blankets easy to attach
Our car seat blankets are designed with an eye for detail and functionality. They are easily attachable and perfectly fit the car seat, so your baby can sit comfortably and safely. Next to that they are easily maintained, as you can wash them in the washing machine and they will last long.
Order at Baby's Only
Make traveling with your baby even more enjoyable with the car seat blankets from Baby's Only. With their versatility, stylish designs and high-quality they are a must-have accessory for every parent on the road. Take a look at our assortment of car seat blankets and choose the perfect blanket for your little one today!