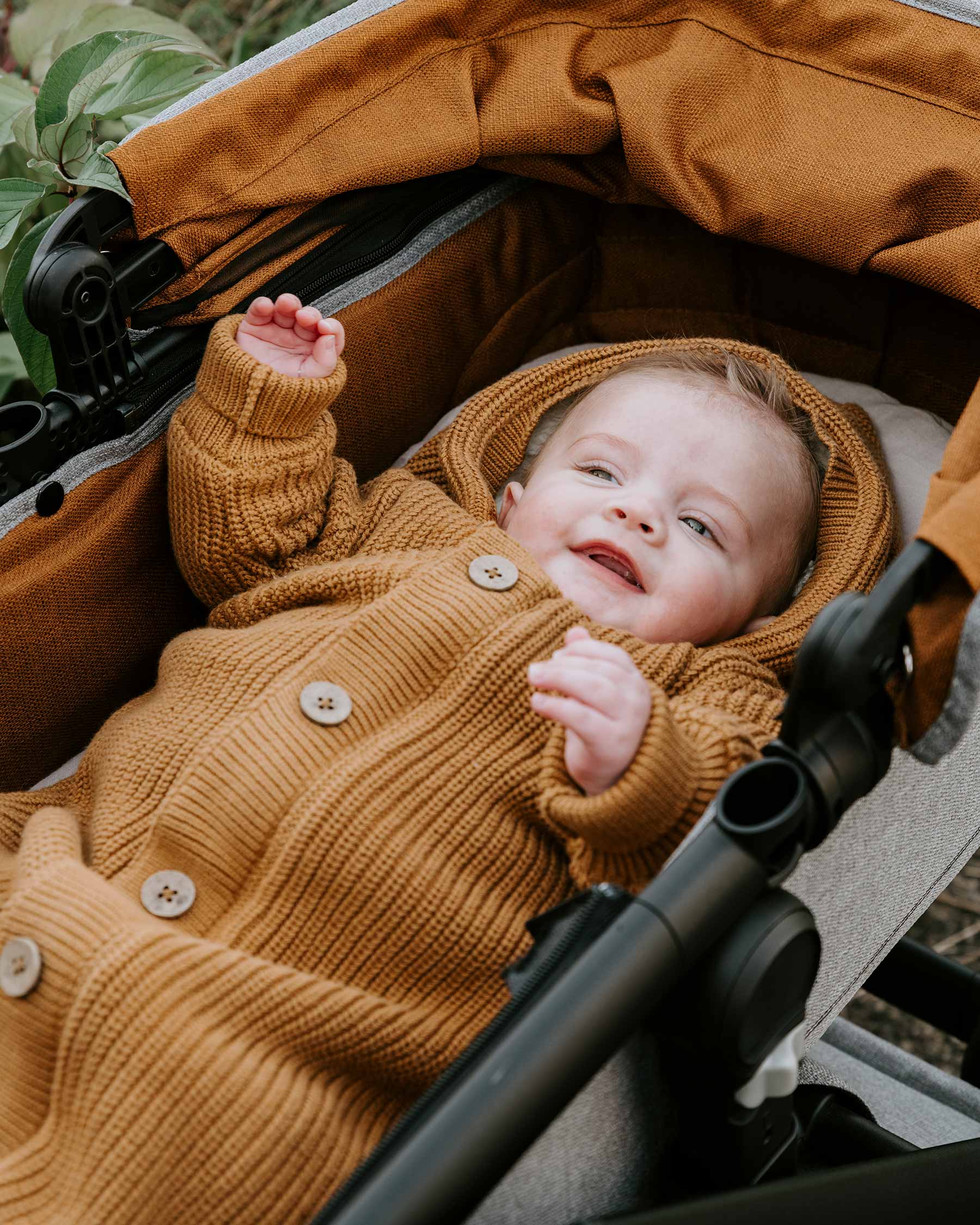 Footmuffs for the stroller
Discover the practical and warm footmuffs for strollers from Baby's Only! Our footmuffs are fully detachable, making it easy to change it up to fit the needs of your little one. They fit in universal strollers and are ideal for use during the colder months.
Fully detachable footmuffs
With the fully detachable function our footmuffs can easily regulate the temperature, based on the weather conditions. Unfasten the zip for some extra ventilation on milder days, or zip it up again for full protection against the colder days. This way your baby stays comfortable regardless of the temperature.
Footmuffs fitting in universal strollers
Our footmuffs are especially designed to fit on universal strollers, meaning you can use them with different brands and models. Whether you have a Bugaboo, Joolz, Stokke or any other stroller, you can trust the perfect fit and functionality of our footmuffs.
Footmuffs for the winter
In the colder months our footmuffs offer the ideal protection against the cold and the wind. They are lined with soft and warm materials, meaning your baby will stay cozy and comfortable during your walks. Thanks to the adjustable fasteners the footmuff will stay right in its place, so that your little one will be protected well.
Comfortable and safe on the road with Baby's Only
Baby's Only understands that the safety and comfort of your baby has priority. Our footmuffs for strollers combine functionality, style and high-quality, so you can travel without worry, even during the colder months. Complete your stroller with our footmuffs and enjoy comfortable and worryless trips with your little one, no matter the weather!
Order at Baby's Only
Discover the collection of footmuffs for strollers and prepare for cozy and warm adventures with your little one. With Baby's Only you are always ready to go out, even if it's cold!