Baby rompers
These knitted baby rompers are so soft and comfortable to wear, that they feel like a second skin. The natural materials are elastic and give your baby full freedom of movement. The baby rompers are available in various designs, in mild pastel colours.
Filter within
Baby rompers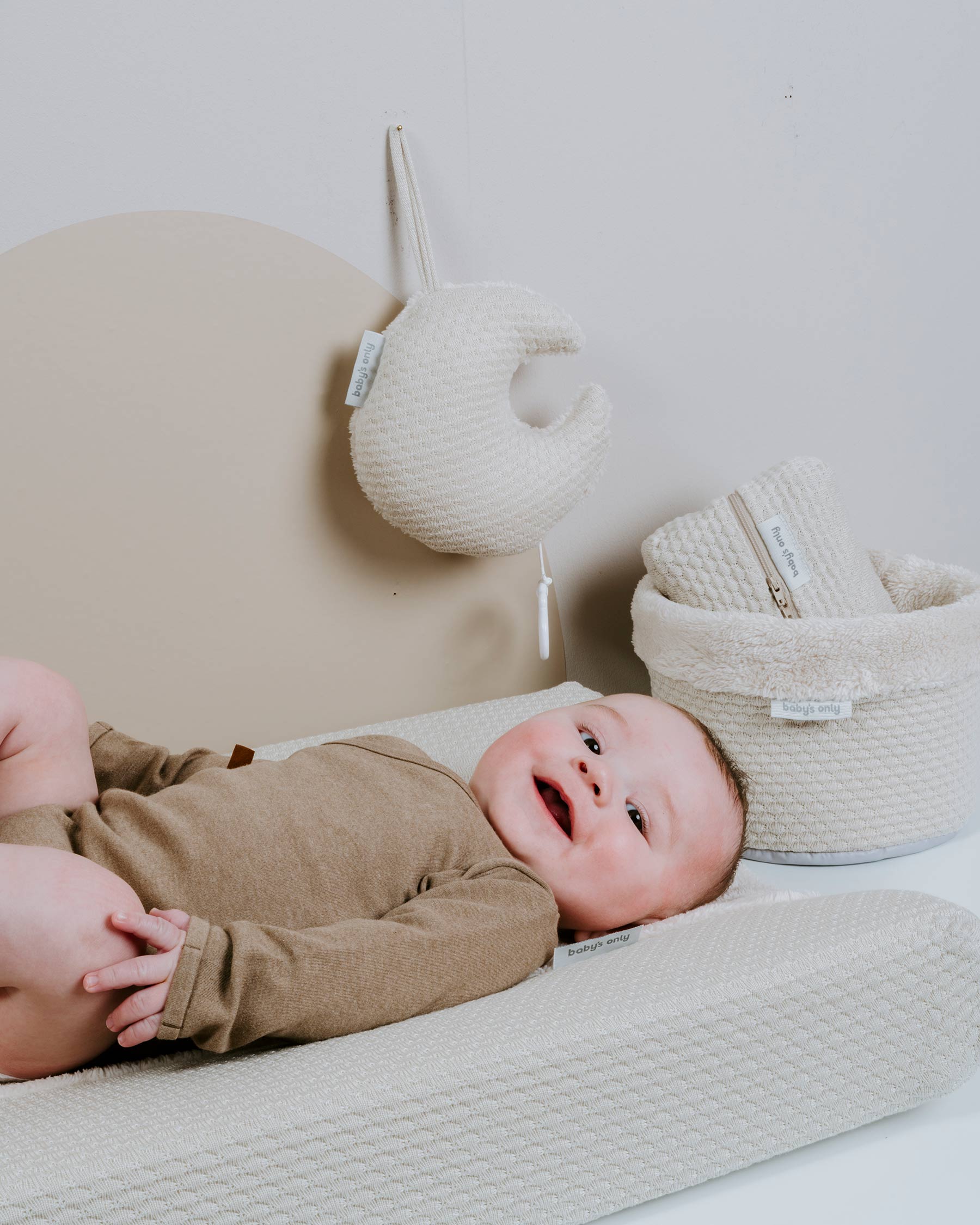 Baby rompers - indispensable baby clothing
You can never have enough baby rompers. Spilling and accidents cause them to quickly become dirty. That's why a big supply of baby coveralls comes in handy. A romper is basically underwear for your baby. A long shirt with a press stud closure, which is closed at the bottom. It makes sure your baby stays nice and warm and that it's easy to change diapers. There are many types and sizes of baby onesies available. And how about giving a baby romper as a gift when visiting a new mom?
Baby's Only baby rompers
All Baby's Only baby rompers are made of 100 % organic cotton. This material is extra soft and protects your baby's sensitive skin. The beautiful knitting gives every romper a unique appearance. Your child will love to wear the romper, because it is super-soft and elastic. Baby's Only baby rompers are washable, colour-fast and shape-retaining.
Baby romper types
Because baby rompers are worn all year round, there are various types. Depending on the season, you choose a warmer or cooler design. Such as:
Sleeveless baby rompers
Short-sleeved baby rompers
Long-sleeved baby rompers
Often, a baby sweater and baby trousers is worn over the baby romper. A long-sleeved romper also works great with a short-sleeved baby dress.
Baby clothing made of 100 % organic cotton
Every Baby's Only baby romper is made of 100 % organic cotton. This means that the baby onesies are free from harmful, irritant substances and fabrics. One of the features of organic cotton is that it feels softer than regular cotton. Because it is organic, no pesticides have been used and the risk of your baby getting skin irritation and eczema is smaller.