Baby dresses
These baby dresses are not only cute, they are also very comfortable, thanks to the soft knitting. The dresses are elastic and offer your baby a lot of freedom of movement. Combine it with baby pants and a matching and your baby outfit is complete.
Filter within
Baby dresses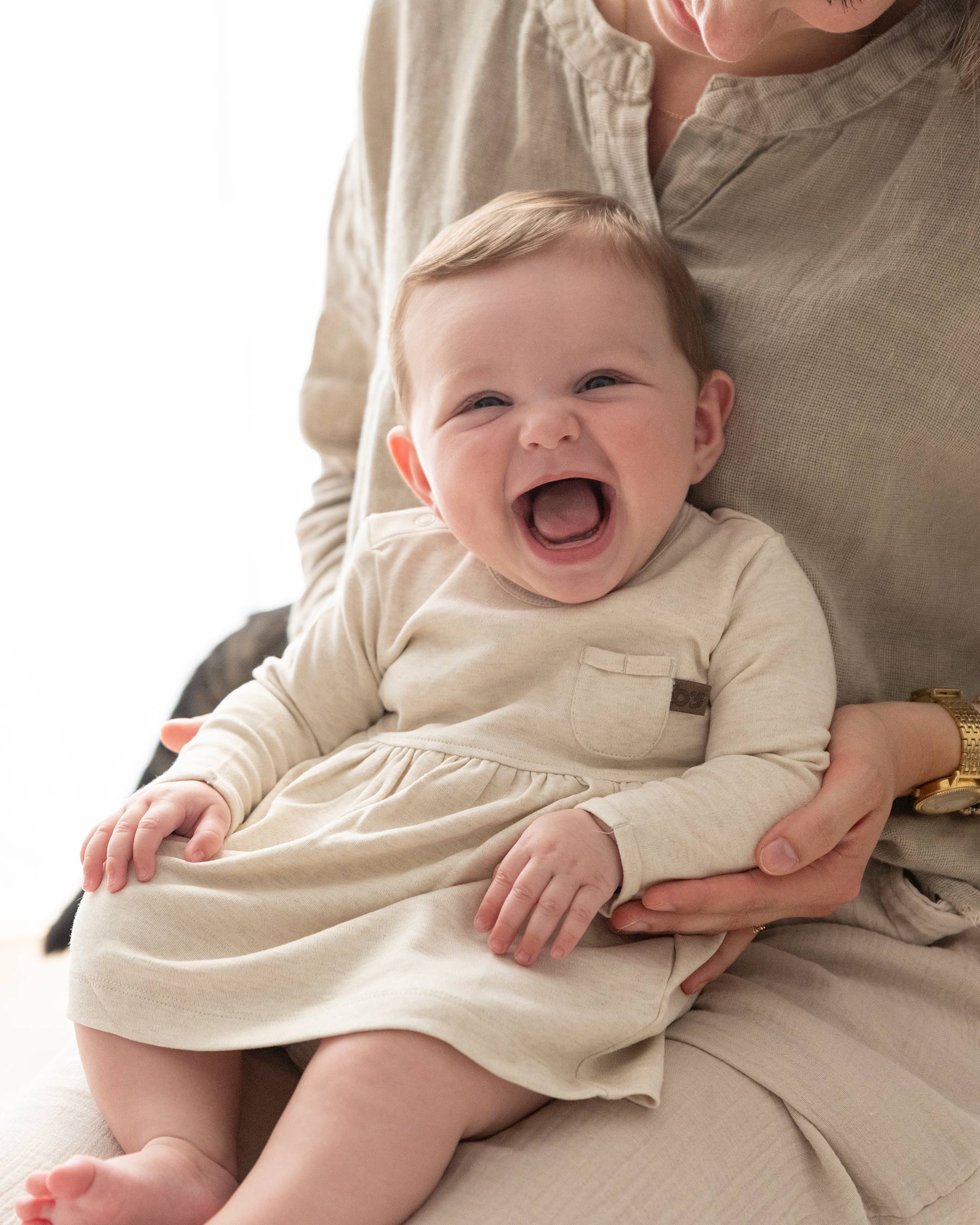 Baby dresses
Cute baby girls wear cute baby dresses. Whether you are at home or on the road, a dress always looks nice. It is practical to have several dresses handy, because baby clothing easily gets dirty.
Baby's Only dresses
Baby's Only dresses are known for their beautiful look, high quality and great fit. The dresses are made of 100 % organic cotton. The super-soft knitting makes them very comfortable. The baby dresses are washable, colour-fast and shape-retaining. You can wash them as often as you like.
Baby dresses for all seasons
Baby dresses can be worn all year round. Long-sleeved dresses are suitable for the colder months, while short-sleeved dresses are great for the summer months. They work perfectly with a baby legging or simply with bare legs and feet. Baby's Only dresses are available in mild pastel colours. These beautiful, neutral colours can be worn in all seasons.
Baby clothing made of 100 % organic cotton
All Baby's Only baby clothing is made of 100 % organic cotton. This means that every dress is free from harmful, irritant substances and fabrics. Do you want to reduce the risk of your child having skin irritation and eczema? Then go for organic cotton, because that means that during the entire production process no pesticides and other chemicals are used which might be harmful to your baby.