Accessories
Nice hair bands, slippers and scarves complete the outfit of your little one. Of course it is nice when it looks nice, but it is even more important that it is practical. At Baby's Only, we have different accessories that give your child extra warmth. From knitted hats and gloves to soft slippers. Extra nice to combine with matching baby clothes!
Filter within
Accessories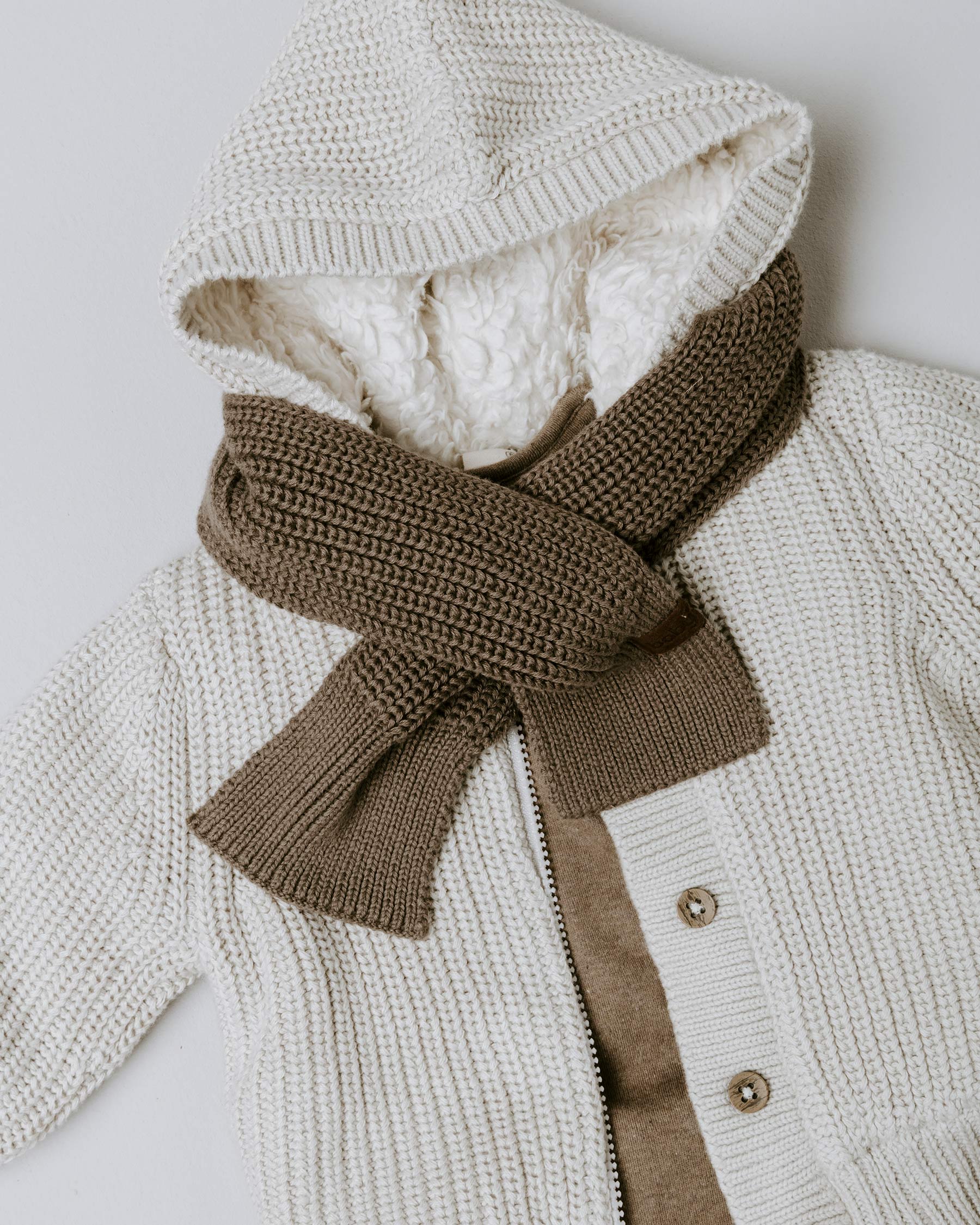 Accessories from Baby's Only
Discover the beautiful collection of accessories from Baby's Only and complete your little one's outfit! Our collection consists of a wide variety of accessories, like scarfs, gloves and hairbands. Everything is made of high-quality biological cotton and perfect to match with the rest of the baby clothes from Baby's Only.
Made of sustainable materials
Here at Baby's Only we value the importance of comfort, style and quality, even as it regards accessories for your baby. That is why all our accessories are made of soft biological cotton. This natural material is safe for the sensitive skin of your little one and will grant ultimate comfort.
Combine the baby clothing from Baby's Only
Our collection of accessories offers a variety of possibilities to complete the outfit of your baby. From cute scarves that bring warmth and style, to hats that keep your baby's head snug, and gloves that protect those small hands, even hairbands that add a dash of cuteness, we have all you need. The beautiful thing about the accessories from Baby's Only is that they match perfectly with the baby clothing from our collection. Whether you are looking for a hat that matches an outfit or you want to combine a scarf with a cute sleeping suit, you can endlessly mix and match to create the perfect look.
Baby clothing of biological cotton
Next to style and comfort we at Baby's Only attach a lot of value to sustainability. Our accessories are made of biological cotton, which means they are not just good for your baby, but also the environment. By choosing biological cotton you contribute to a healthier and more sustainable world for future generations.
Order at Baby's Only
Complete the outfit if your little one with the accessories from Baby's Only. Order our scarfs, hats, gloves and hairbands made of biological cotton today and enjoy the perfect combination of comfort, style and sustainability. Let yourself be inspired by our collection and make every day a fashionable adventure for your little one.