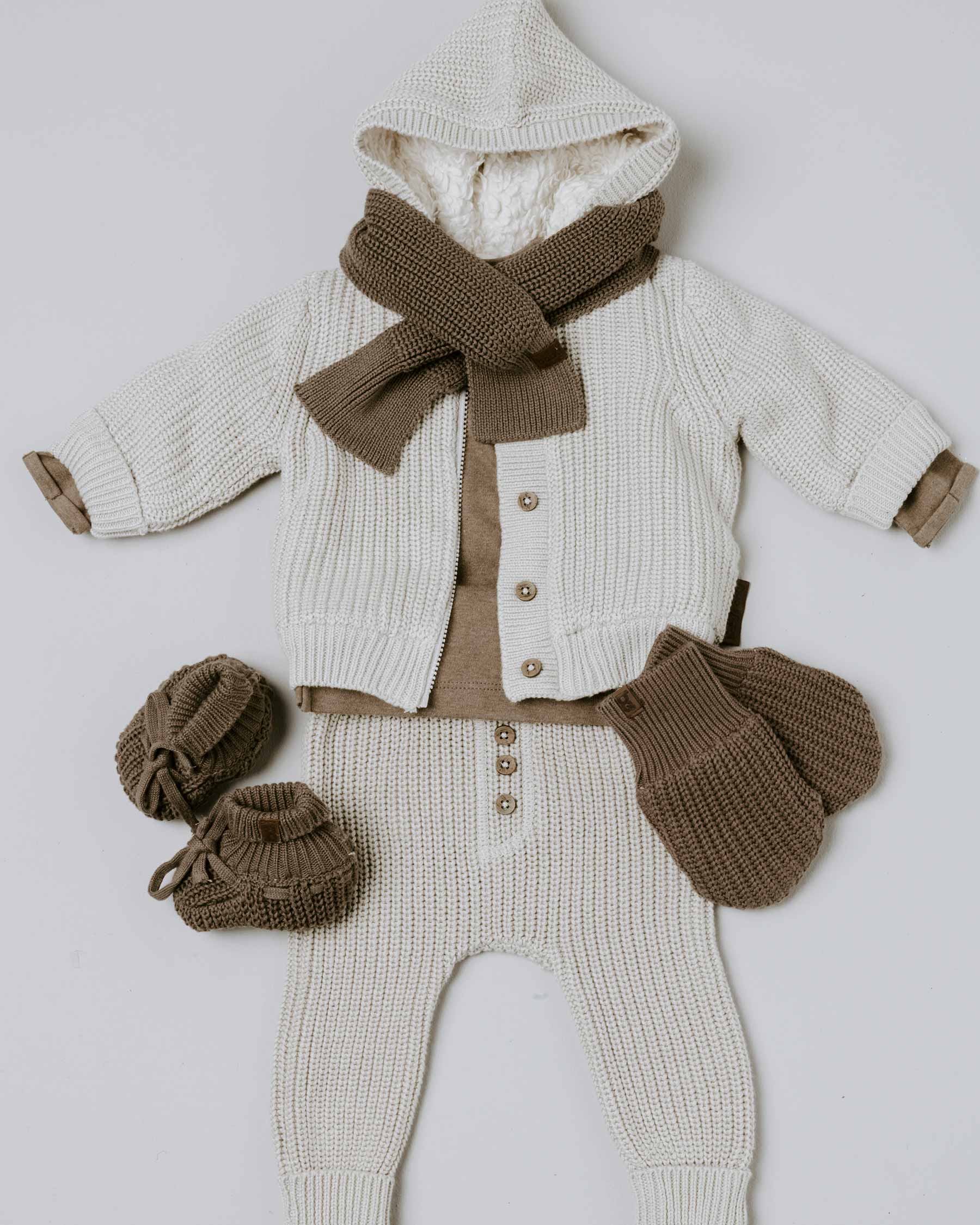 Knitted gloves from Baby's Only
Give your little one the cosy warmth it deserves with the beautiful knitted gloves from Baby's Only. These gloves are not only a source of comfort, but also a stylish addition to your child's outfit. Part of our beloved Soul collection, they are designed to offer your little one an unparalleled feeling of security.
Baby gloves in different colours
These delightful gloves are available in a variety of fashionable colours, so you can choose which best suits your little one's style. Whether tender pastel shades or vibrant colours, these gloves add a playful flair to any look.
Newborn gloves
With sizes available for both 0-6 months and 6-12 months, even the little ones can enjoy the warmth and comfort of Baby's Only knitted gloves. Whether taking a cosy walk or just for indoor cuddling, these gloves ensure that your child's hands are always warm and protected.
Order at Baby's Only
Choose Baby's Only's high-quality knitted gloves and enjoy the perfect combination of warmth, comfort and style for your little one. Make the winter months even more special with these lovingly designed accessories that will ensure for happy little hands and beaming smiles.