Baby pants
These baby pants are made of soft and flexible knitting. Your baby will love to wear these pants, because they are comfortable and offer great freedom of movement. Because of the mild pastel colours and the cool Stone Green, the baby pants match well with baby sweaters.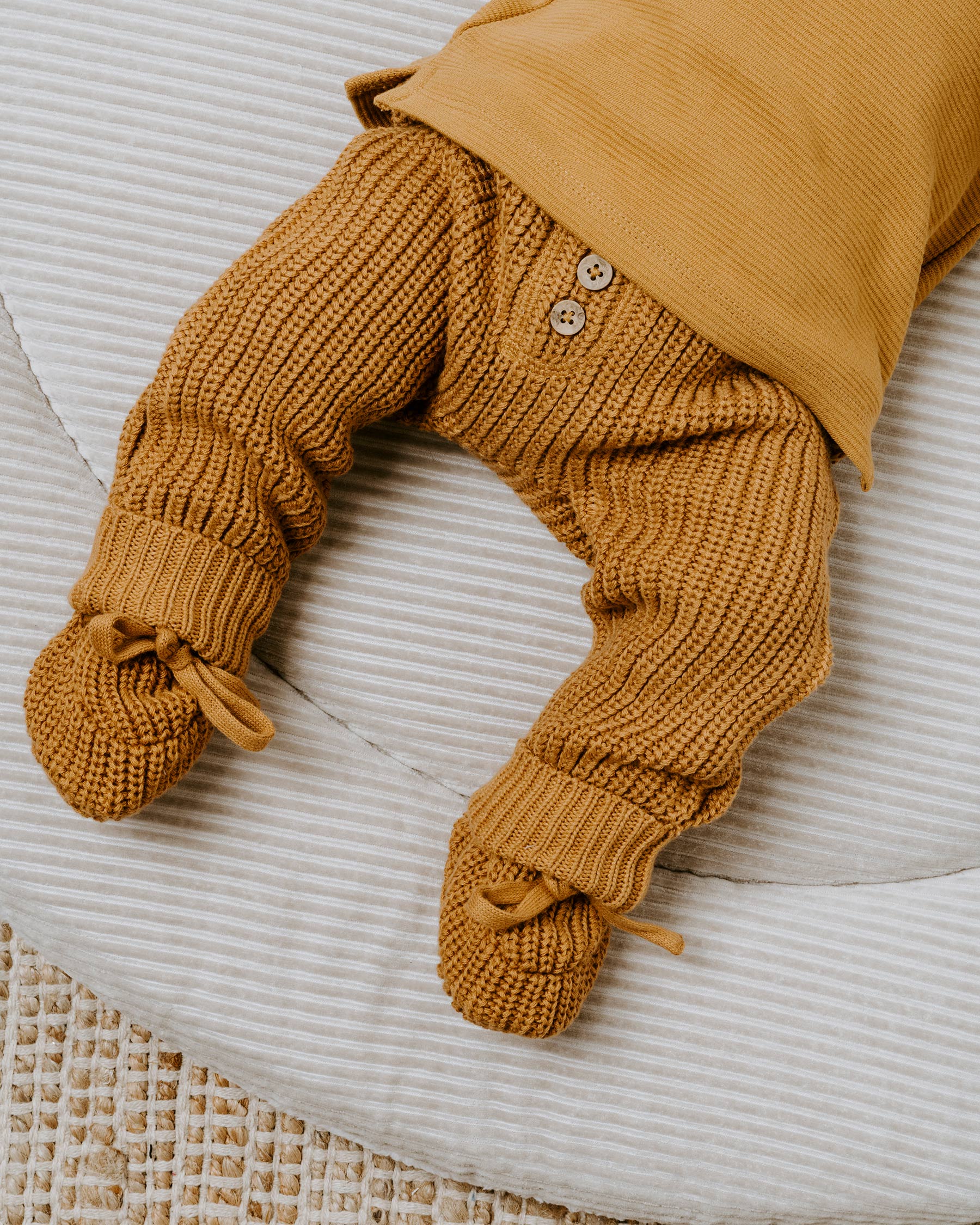 Baby Pants
You can never have enough baby pants. Sometimes you have to change your baby several times a day. That's already enough reason to have several trousers ready in your wardrobe or changing table. Thanks to its neutral colours, each baby trousers can easily be combined with other clothing items. That way, your child will always wear a nice outfit.
Short and long baby pants
There are two types of pants available: shorts and long pants. Long baby pants are lovely when it's a bit colder, and short ones are lovely during the hot summer months.
Baby's Only baby pants
Baby's Only baby pants are known for their high quality and great fit. The trousers are washable, colour-fast and shape-retaining. The super-soft knitting makes them very comfortable. All Baby's Only baby clothing is made of 100 % organic cotton. This means that the clothing is free from harmful, irritant substances and fabrics.
Organic baby clothing
A characteristic feature of the Baby's Only baby pants, is that they are made of organic cotton. This has a softer feel than regular cotton. Organic cotton is produced in an environmentally friendly way. That means that during the entire production process no pesticides and other chemicals are used which might be harmful to your baby. This reduces the risk of skin irritation and eczema.