Baby scarfs
Wrap your little one in warmth and style with these beautifully knitted scarfs from Baby's Only. These especially designed accessories bring not only protection from the cold, they also add a cute touch to every winter outfit. Made with care, these knitted scarves from Baby's Only are a must-have accessory for mothers that want to keep their child both warm and trendy.
Filter within
Baby scarfs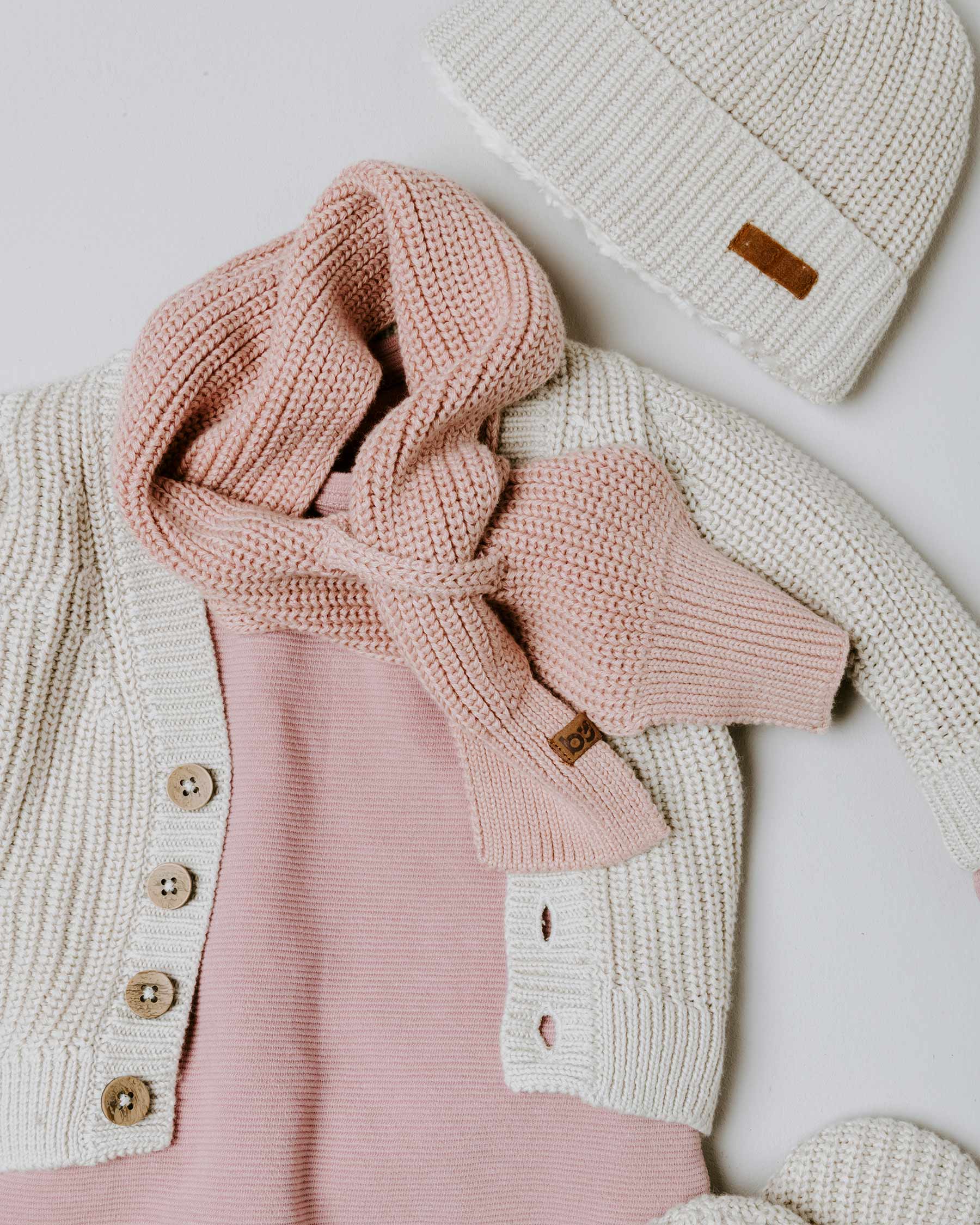 Knitted scarfs from Baby's Only
Are you looking for a cute and functional accessory for your little one? Discover the knitted scarfs from Baby's Only. These scarfs are not just stylish, but also made of biological cotton, making them soft for the sensitive skin of your baby. With their washability and shape retention you can use them for longterm without having to compromise on quality.
Sustainable scarfs for baby
The knitted scarfs from Baby's Only offers lots of wearing comfort, thanks to its high-quality materials. The biological cotton feels soft to the touch and does not cause irritation to the sensitive neck of your little one. They can comfortably wear them throughout the whole day and play without discomfort.
Combine the styles of Baby's Only
The scarfs match perfectly with the rest of the baby clothing collection from Baby's Only and are available in many colors and styles. This makes it so that you can create a matching look without too much effort, completing your little one's outfit. No matter if you choose neutral colors or a lively shade, these scarfs add an extra amount of charm to your child's outfit.
Sustainable baby scarfs
What makes these knitted scarfs really special is their practical character. They are washable by the washing machine, making them easy to keep clean and fresh. Next to that they keep their original shape because of the shape-retention, even after repeatedly washing it. This means that your little one can enjoy a comfortable and stylish accessory that lasts long.
Order at Baby's Only
Complete the outfit of your little one with the knitted scarfs from Baby's Only. Made of biological cotton these scarfs, that are washable and will retain their shape, offer lots of wearing comfort and style. Order them today and give your little one a cute and practical accessory that perfectly matches the baby clothing from Baby's Only.