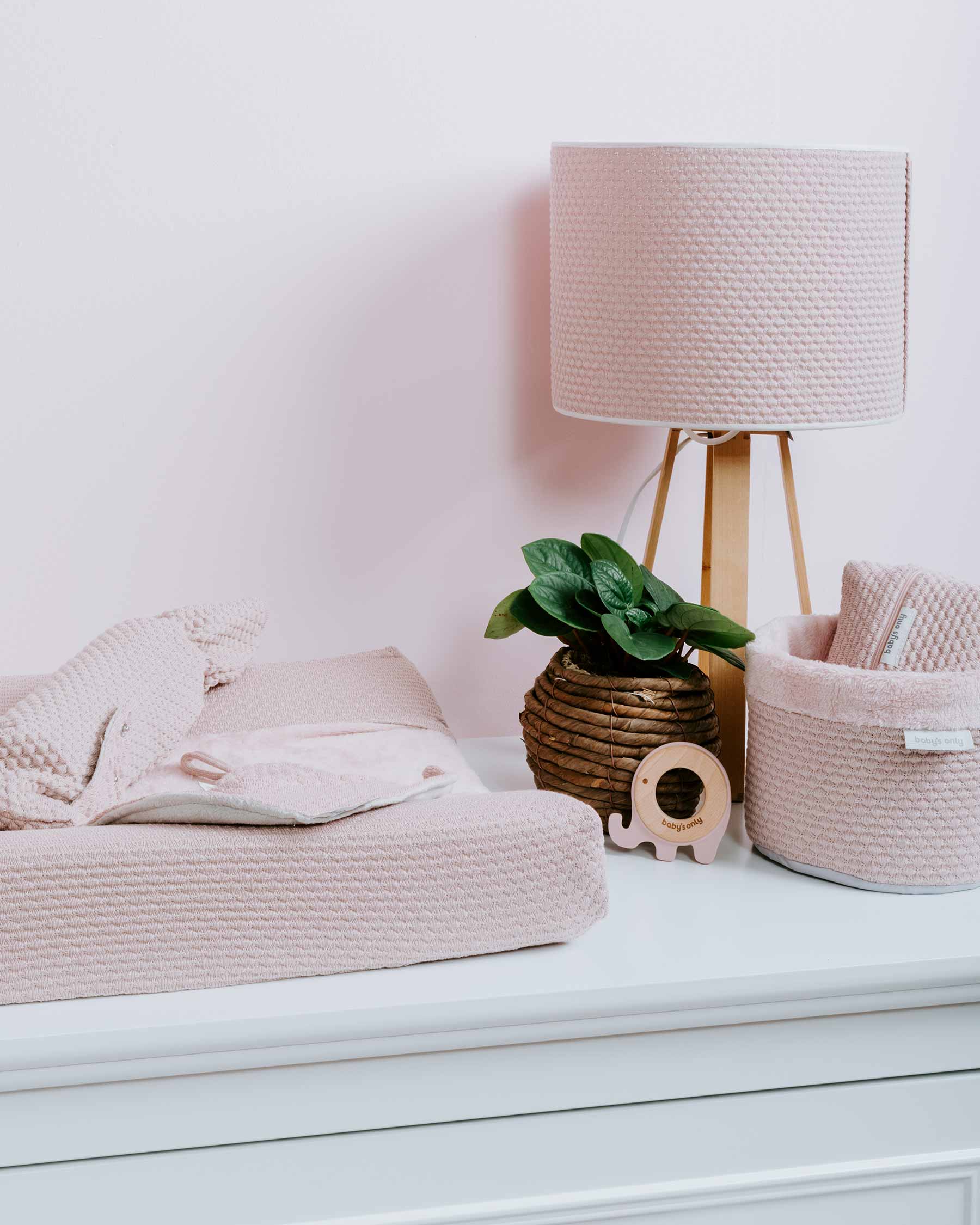 Knitted lamp shades from Baby's Only
Bring atmosphere into the baby room with the gorgeous lamp shades from Baby's Only! Our lamp shades are a stylish addition to the room and create a warm and cozy ambience.
Mix and match with Baby's Only
Combine the lamp shades with other accessories from the same line from Baby's Only without any worry. By playing with colors and patterns you can create a harmonious set for your baby room. Make use of our wide variety of accessories and give the room a personal and cared for look.
Great lighting for in the baby room
The Baby's Only lamp shades are not just a decorative element, they also offer functional lighting. With their high-quality and sustainability they give off a soft and pleasant light in the room, creating a relaxing and calm environment for your little one.
Lamp shades for in the baby room
Add a dash of style and coziness to your baby room with our lamp shades. Discover the diverse materials, knitting patterns and colors in our collection and find the perfect lamp shade that fits your wishes. With Baby's Only you create an enchanting and comfortable space for your little one, where functionality and aesthetics go hand-in-hand.