Knitted lampshades and lamps
These unique lamps and lampshades are available in various knitting patterns and colours. Do you choose a knitted lampshade with bright stars? Or would you prefer a knitted lamp in mild pastel colours? Baby's Only has it all. Each knitting lampshade has a suspension lamp with lamp socket and is suitable for both standing and hanging lamps.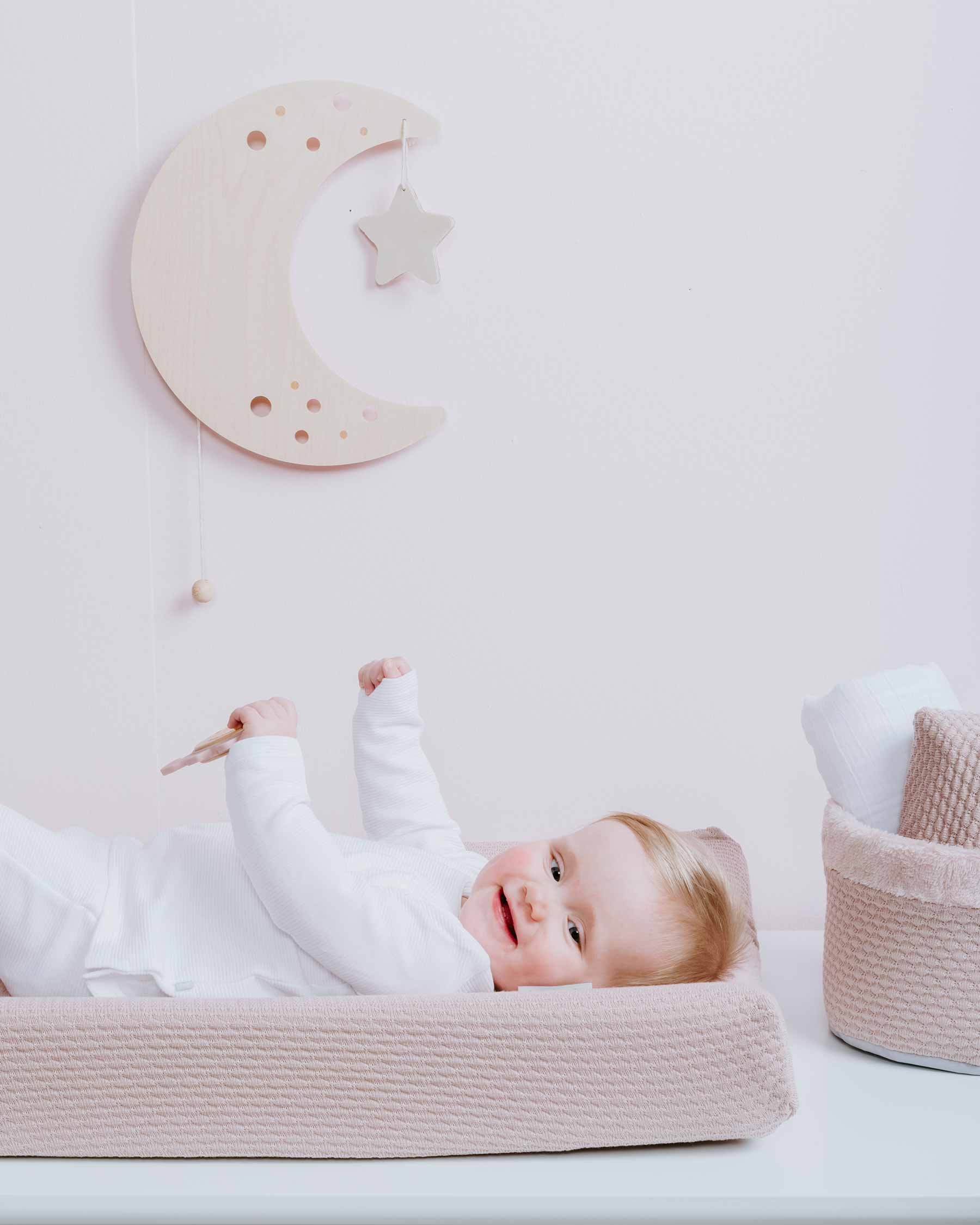 Wide variety of knitted lampshades
Baby's Only has a large product range of knitted lampshades. Which knitting pattern will you choose, chunky, grain or fine? We offer a wide and varied product range in knitting patterns and colours. Each lampshade is fitted with a suspension lamp and E27 lamp socket, max 60 watts. The diameter is 30 cm and the height is 23 cm. The lampshades are suitable for standing and hanging lamps.
Endless combinations with a knitted lampshade
A knitted lampshade is very versatile. You can make a knitted hanging lamp from it, but you can also place the lampshade on a stand. You will then have a beautiful floor lamp. Works great as ambient lighting on the changing table or in the window sill in the baby room. Mix & Match a knitted lampshade with a lamp stand and create your own knitted lamp.
Knitting lamps for in the baby room
A knitted lamp is not only functional, but also serves to decorate the baby room. Whether you choose a knitted wall lamp, hanging lamp, floor lamp, ceiling lamp or a combination of these. The baby room will be wonderfully lighted and have a great atmosphere. Do you already have a hanging lamp and would you like something different? This can easily be managed by using a different lamp shade. The Baby's Only lamps and lampshades match well with other products from the collection. This way, you can beautifully decorate your baby room and give it even more unity and atmosphere.
Knitted wall lamps as atmospheric lighting
Baby's Only knitted wall lamps are equipped with an E14 fitting, max 40 watts, with a protection grid. This lamp type is often used as an atmospheric lamp in the baby room. Beautiful to combine with a knitted lampshade. Every wall lamp is finished with a border with a matching colour. The diameter is 25 cm and the height is 20 cm. Including cord and switch.