Filter within
Money boxes
Spaarpotjes
Teach your little one about money through playing, and give your baby room a lovely touch with the cute piggy banks from Baby's Only. These high-quality silicone piggy banks have the shape of a cute bunny and are the perfect mix of functionality and style.
These piggy banks from Baby's Only are not only educational, but also a fun addition to your baby room. Made from sustainable silicone material, they can handle a bump or knock, and are safe for your child. Add a touch of playfulness and style to your baby room with the piggy banks from Baby's Only. Available in different colors, they will perfectly brighten up the room of your little one. The cute bunny will definitely draw the attention of your child and bring a smile to their face.
Filter within
Money boxes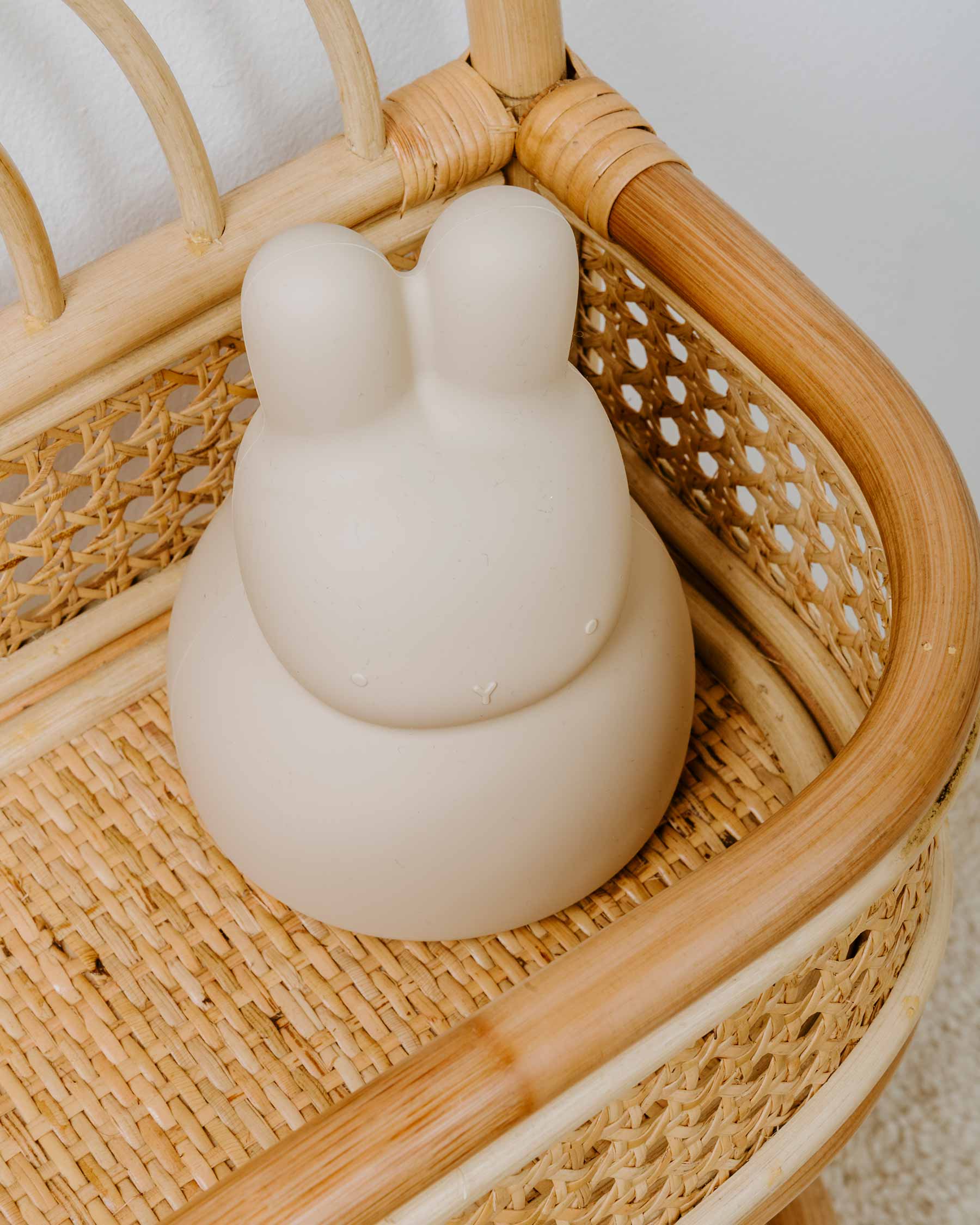 Silicone money boxes from Baby's Only
Baby's Only presents with enthusiasm our cute collection of silicone money boxes in the shape of a bunny. These playful money boxes are not just a fun way to store your little one's money, but also a cute decorative item in your child's room.
Money boxes of high-quality silicone
The silicone money boxes from Baby's Only are made of high-quality and sustainable material that is safe for babies and children. The soft and flexible silicone material will make sure the money box is easy to open to take out the money when needed. Next to that they are sturdy and can handle rough treatment, making them perfect for little hands.
Bunny money box for your child
What makes these money boxes really unique is their cute design in the shape of a bunny. With their sweet faces and playful details they add a cheerful and charming addition to every children's room. They are available in different colors, so you can choose what best fits the style and taste of you and your little one.
oney box for children
Next to their decorative value the silicone money boxes also encourage learning about saving and responsibility. It is never too early to make children aware of the importance of saving and managing money. With these cute money boxes your child can start with saving their money in a fun and interactive manner.
Baby shower gift
The money boxes are the perfect gift for baby showers, birthdays or other special occasions. It is a gift that is both useful and sentimental, it will create some long lasting memories. Choose the cute and playful silicone money boxes from Baby's Only and add a dash of fun to saving money. These bunny-shaped money boxes are not just a practical device, but also a loved and meaningful gift.