Big news: We not only have beautiful accessories for your little one in our collection, but also fine products for expectant mothers. Discover Glow, the collection of comfortable and trendy maternity clothing. Glow adds that extra touch of radiance to pregnancy and beyond.
Maternity Clothing from Baby's Only
A little one on the way, what a special and exciting period that will be for you. Buying the first sets of baby clothes, your belly grows a little more every week, and sometimes you feel the baby kicking. To go through pregnancy (and beyond) comfortably and stylishly, you can turn to Baby's Only for trendy maternity clothing.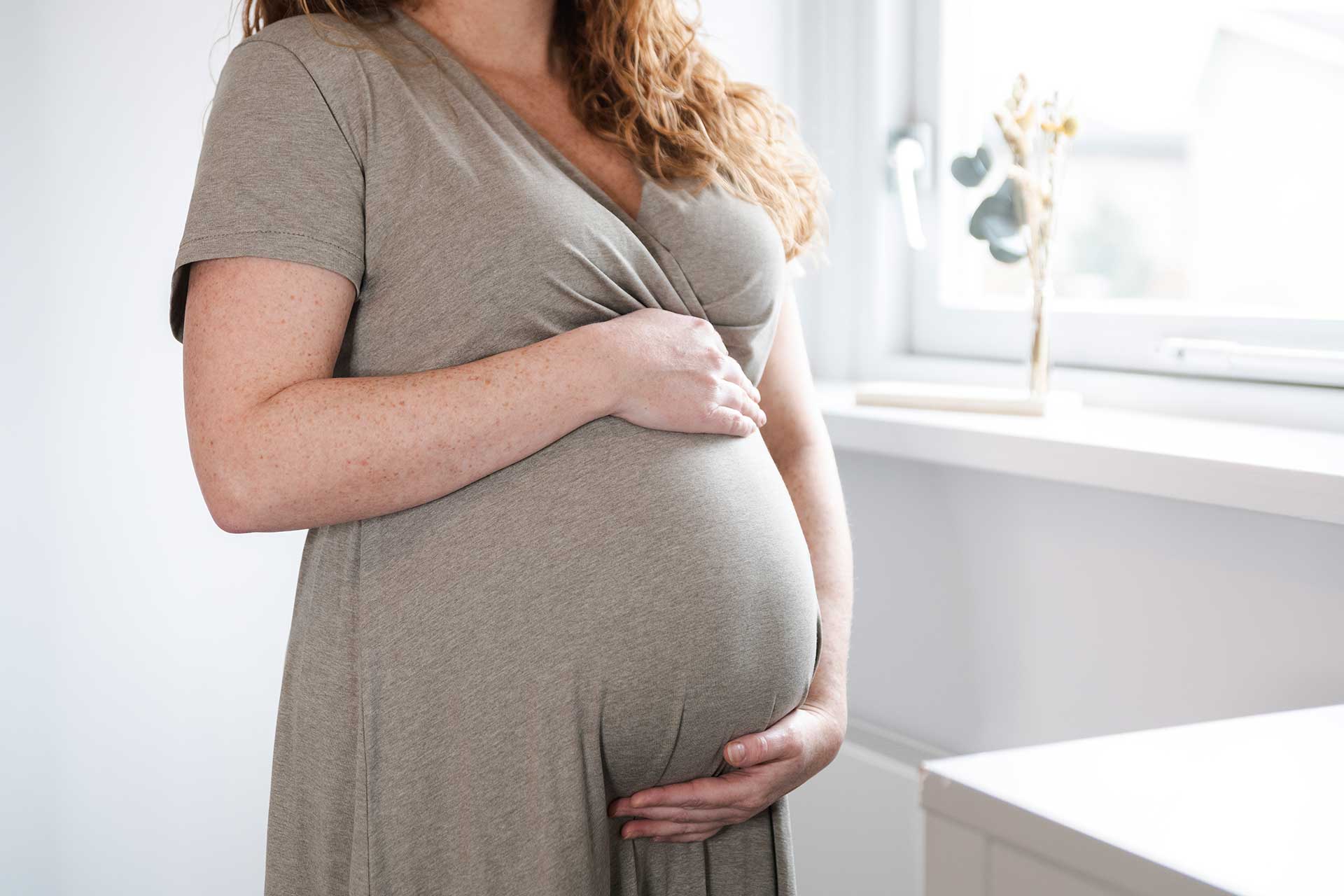 Advantages of Viscose
The fashion items from the Glow collection are both knitted and made from viscose jersey that you can endlessly mix and match. Viscose has many special properties: it's skin-friendly, wonderfully soft and supple, breathable and cool, it absorbs a lot of moisture, and it's elastic and colorfast.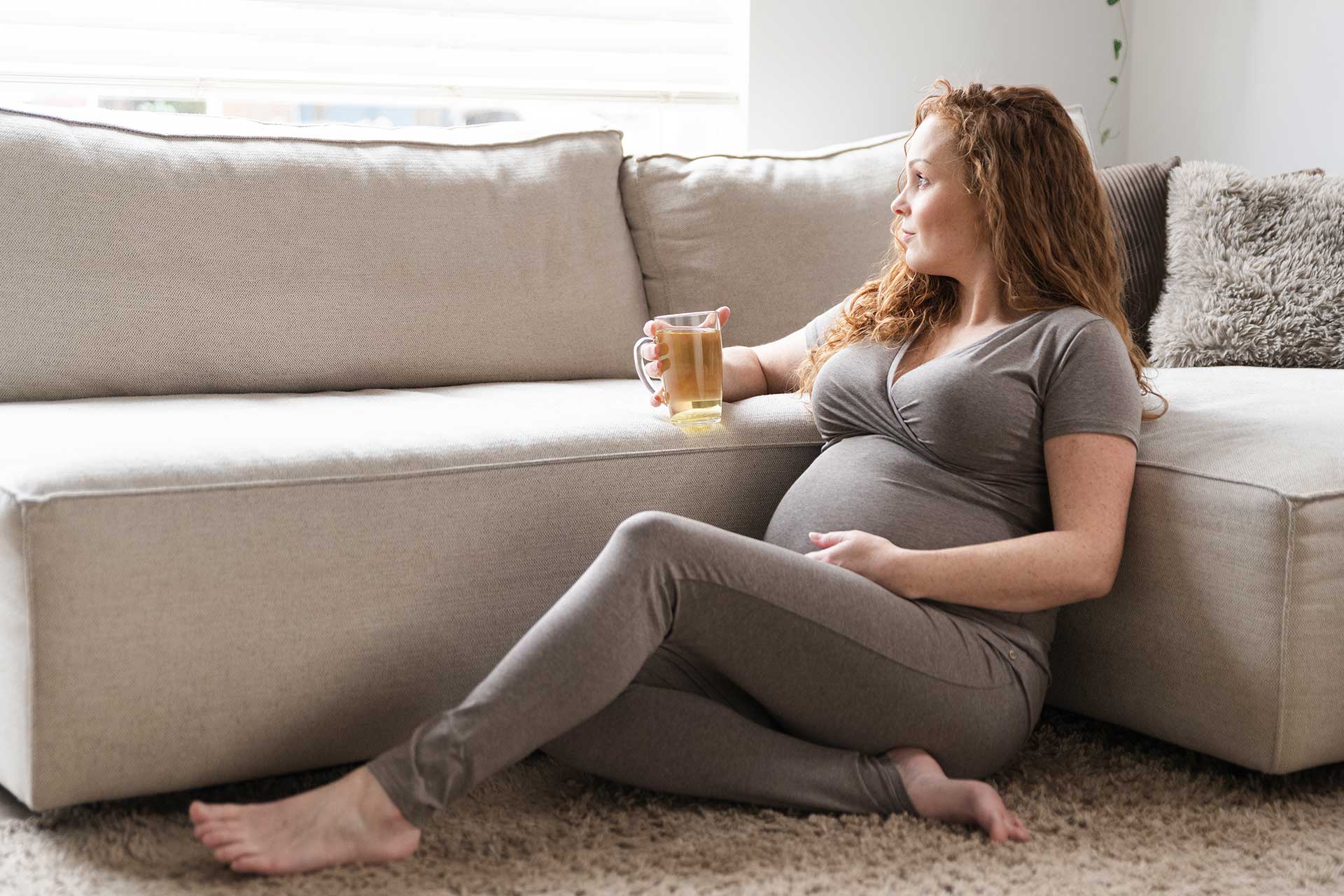 Maternity Pants
A regular pair of jeans can become uncomfortable and tight after a while. Baby's Only maternity pants offer high comfort due to stretch material and practical details. Thanks to the flexible material, your beautiful curves are nicely accentuated, and it fits well in every stage of pregnancy. The next question is: Will you go for maternity flared pants or a more fitted pair? Either way, with maternity pants from Baby's Only, you can mix and match endlessly. For example, with a cute maternity top and a maternity vest to complete the outfit.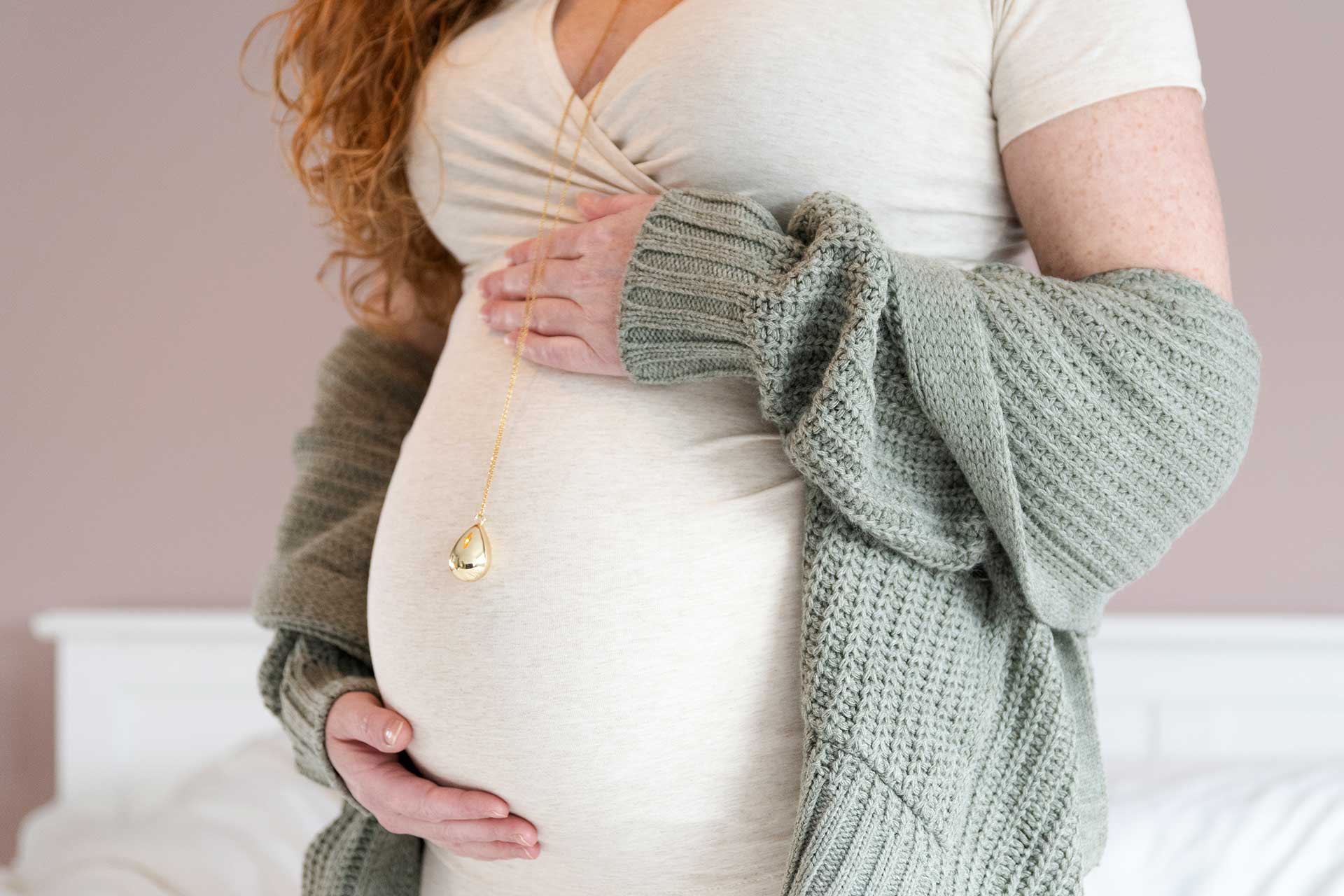 Maternity Vests
A knitted vest is indispensable in your (maternity) wardrobe. You can comfortably wear a maternity vest during pregnancy, but it also works great after childbirth. In winter, you can layer these vests as an extra layer, and in spring, you can easily step out with them. It's worth the investment. Since our maternity vests are available in neutral shades, you can easily combine them with the rest of your wardrobe. Mix and match with Glow!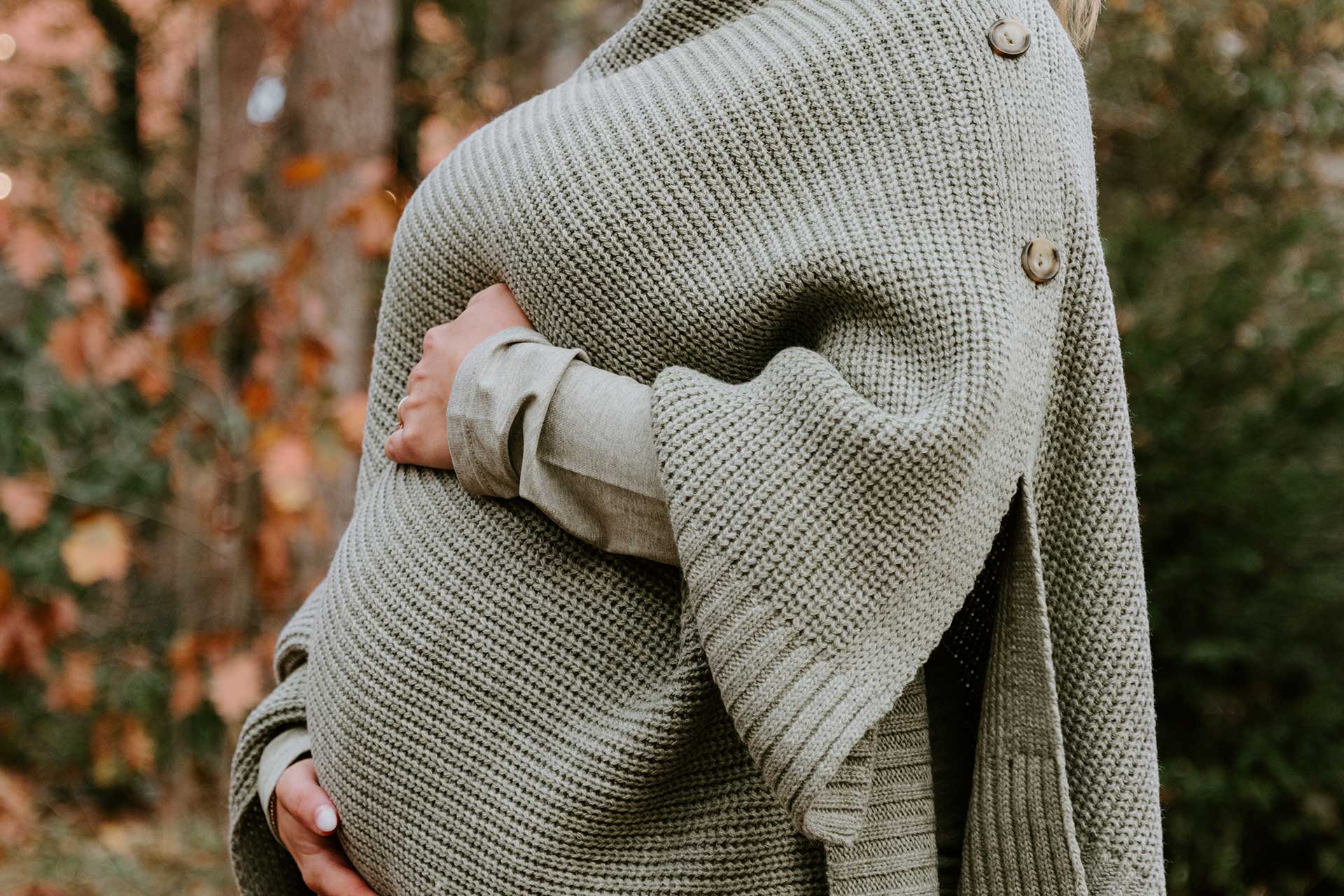 Ponchos
Our poncho is a beautiful and practical addition to your (maternity) wardrobe. Why? During pregnancy, you can easily throw on the maternity poncho when you're going outside and don't want to wear a coat. It's also handy for use after pregnancy, especially if you plan to breastfeed. Thanks to the decorative buttons, you can wear the poncho in various ways, so it's versatile!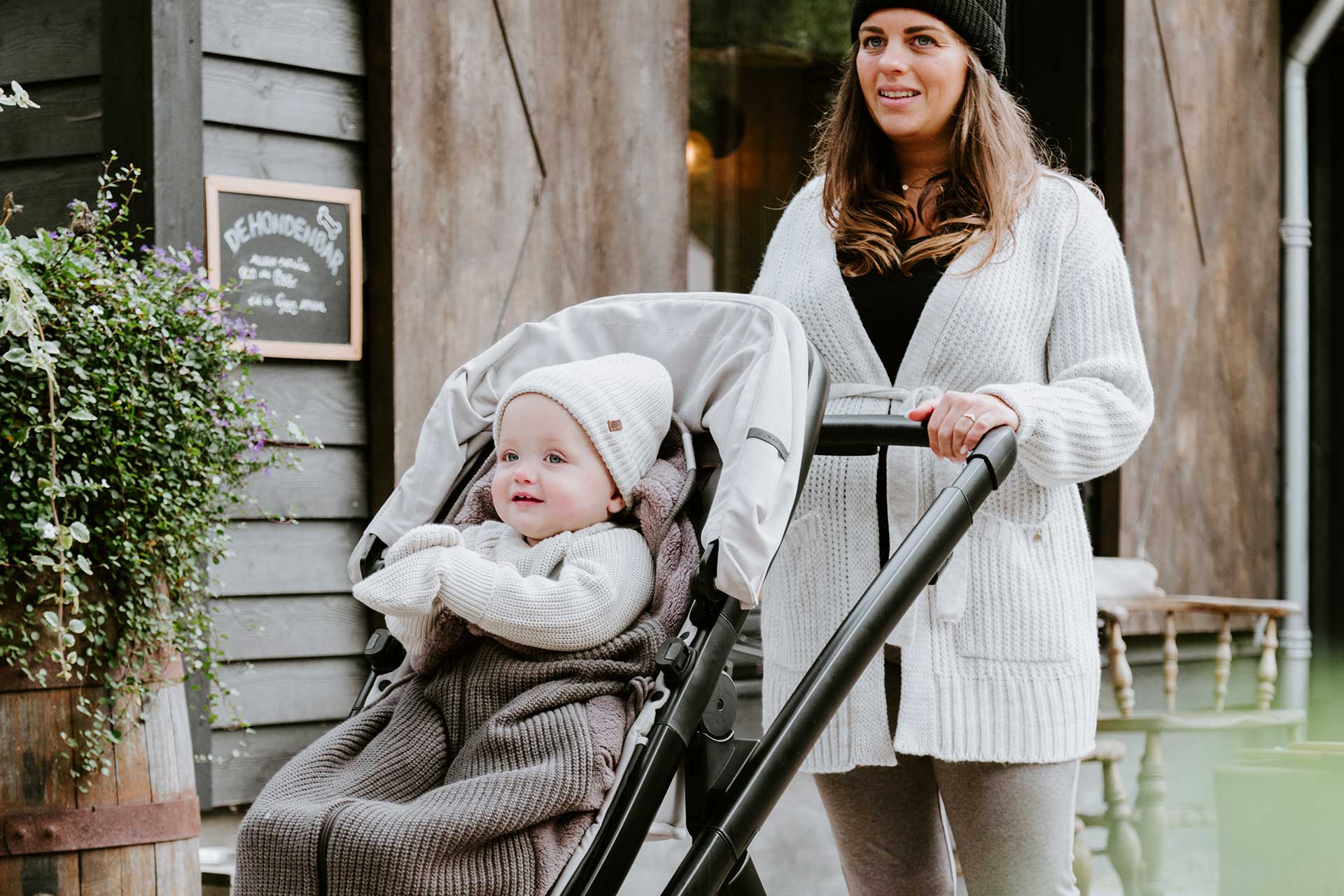 Mix and Match with Glow
The Glow collection consists of fine basics made from soft fabrics and neutral shades, allowing you to beautifully combine everything with the rest of your wardrobe. For a casual look, a business outfit, and much more. Thanks to the stretch material and practical details, you can wear Baby's Only maternity clothing from month one through month nine – and even after your pregnancy.
Other products in this series
Buying Baby Essentials at Baby's Only
At Baby's Only, we have an extensive range of care products for your little one. From trendy bouncer covers and sturdy nursing pillows to bibs: you can find everything in Baby's Only's wide assortment. If you order on a working day before 8:00 PM, you'll have your order at home the next working day.
Do you have any questions about Baby's Only products? Feel free to send us a message via email or social media, as we're here to assist you!