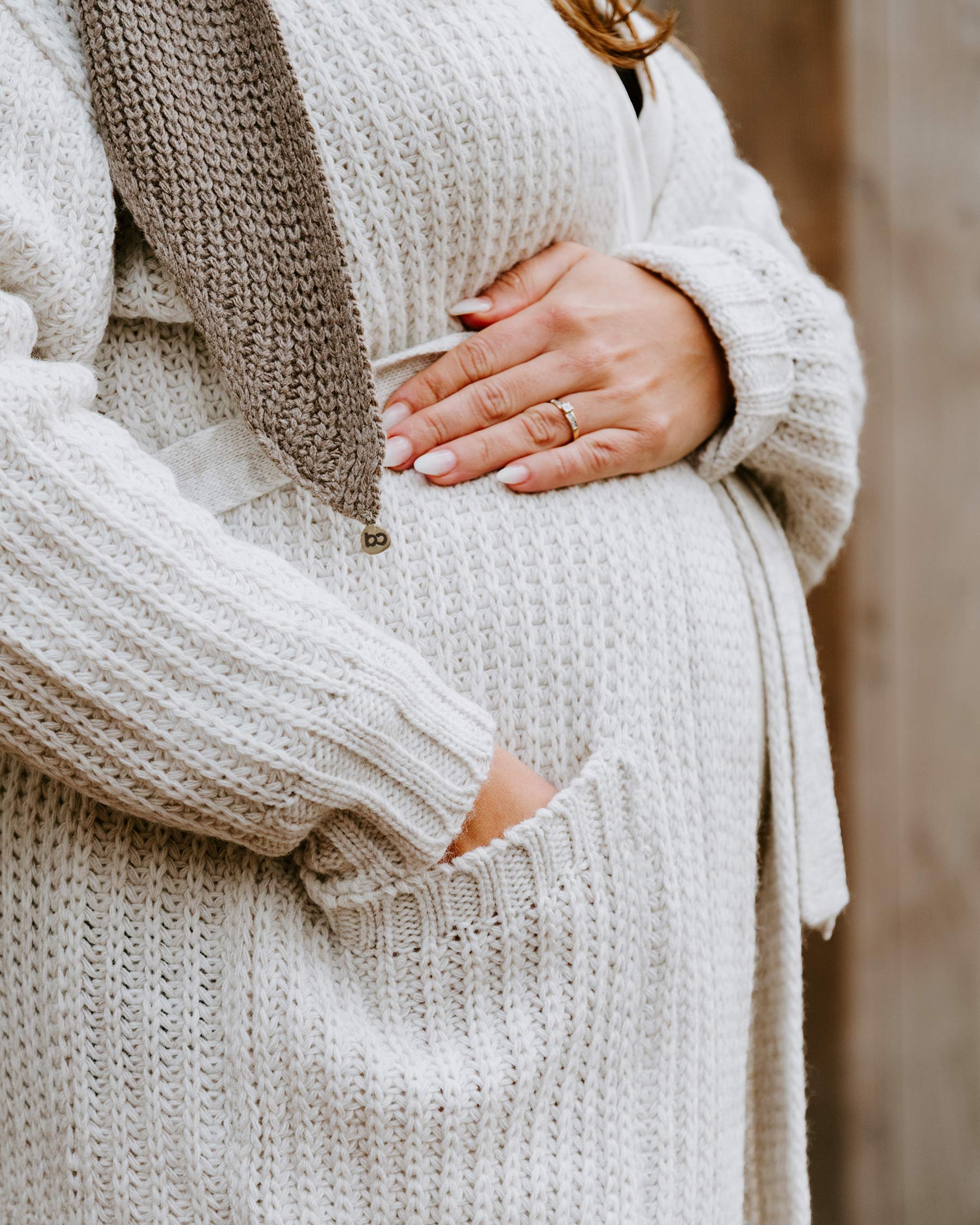 Maternity cardigans from Baby's Only
Discover our gorgeous collection of cardigans, made of soft viscose and high-quality knitting work. Our cardigans are not just stylish, but also extremely comfortable and easy to combine with the rest of your maternity wear.
Maximum freedom of movement
As an expecting mother you deserve clothing that supports both your growing belly and your stylish taste. That is why the maternity cardigan is designed with you in mind. The soft material feels amazing on the skin and offers maxim freedom of movement. Whether you're in the office, going on a day trip or just relaxing at home, our cardigans make sure that you will look your best and feel comfortable.
Combine maternity wear from Baby's Only
At Baby's Only we understand that style and versatility are essential during the pregnancy. That is why the maternity cardigan is available in many colors, so you can always find something that fits your personal style. Mix and match them with our other maternity wear, like the dresses, tops or pants, to create endless possibilities for every occasion.
Order at Baby's Only
We know that pregnancy is a special period of time and we want you to enjoy every day. With Baby's Only maternity cardigans you will feel comfortable, fashionable and radiant. Order your favorite maternity cardigan from Baby's Only today and experience the difference of soft viscose and high quality knitting work. Enjoy the comfort and style you are deserving of during your beautiful journey towards motherhood.