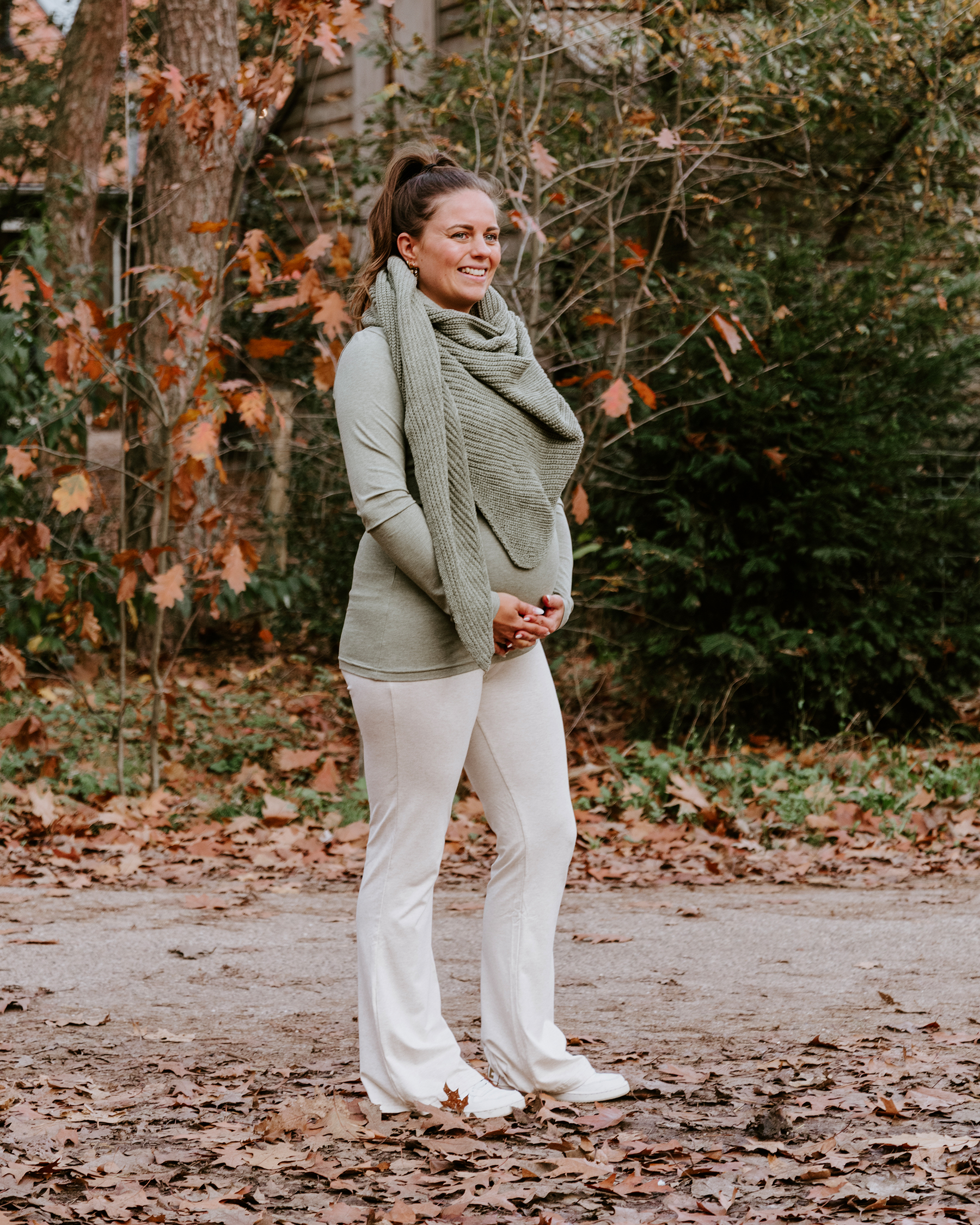 Maternity pants from Baby's Only
Let your growing belly shine in the comfortable and trendy maternity pants from Baby's Only. Our collection consists of both fitted and flared pants, especially designed to make you shine during your pregnancy and afterwards. Made of soft viscose material, our pants will offer the ultimate comfort without having to compromise on style.
Maternity pants for every occasion
Our fitted maternity pants are perfect to embrace your curves and to create a streamlined look. They will accommodate your growing belly without any problem and offer the right support where it is needed. Combine them with a cute top or blouse for a modern and trendy outfit. For a more bohemian vibe our flared maternity pants are the perfect choice. The wide ending legs give the pants a flattering look and offer mobility. Combine them with a lovely tunic or a casual shirt for an effortlessly chic appearance.
Combine with maternity clothes from Baby's Only
Whatever style you prefer, our maternity clothes are designed to match seamlessly with other products from our Baby's Only collection. Mix and match with our cardigans, dresses, pants, shirts, tops and skirts to create a unique and fashionable look.
Enjoy the comfort and versatility of maternity pants from Baby's Only. Made from soft viscose and available in fitting and flared styles, they offer the perfect combination of comfort and style during your pregnancy and afterwards. Discover now the possibilities to bring your maternity wardrobe to another level with Baby's Only.