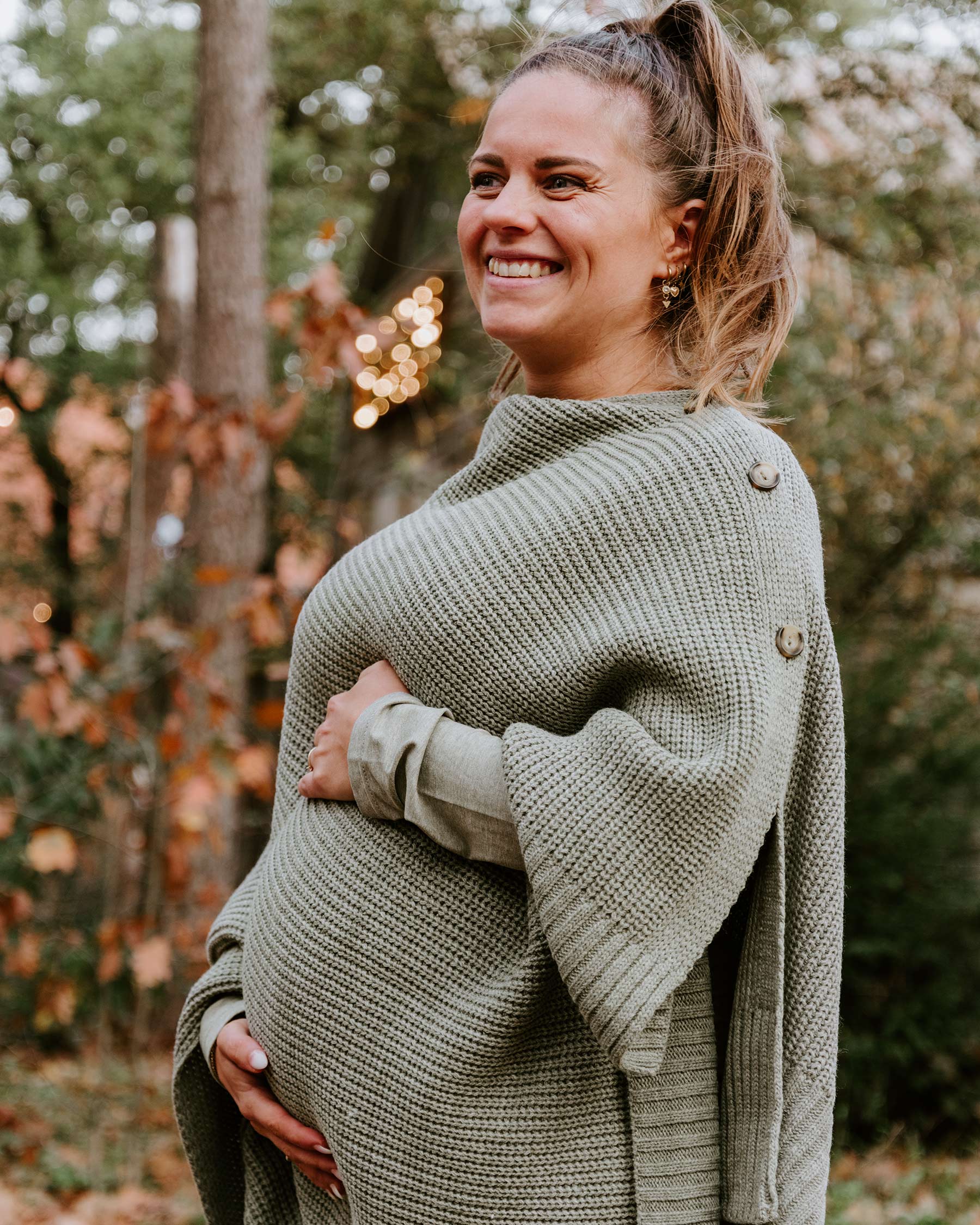 Knitted ponchos from the Baby's Only collection
The ponchos from the Glow collection are not only fashionable and stylish, but also functional and comfortable for mothers-to-be. Made from soft and warm material, they are ideal for colder days. What makes these ponchos so unique, are the convenient buttons. Instead of traditional closures or zippers, these ponchos are equipped with buttons on the sides. This design makes it so that you can wear it in different ways.
Fashionable ponchos
Next to their practical features, these knitted ponchos are also a fashionable item. Baby's Only is known for an eye for detail and trendy designs, and the pochos are no different from that. They are available in different colors, so you can select a color that best fits your personal taste and outfits. No matter if you're trying to create a casual look or if you want a more formal look, the knitted ponchos from Baby's Only will definitely make a fashion statement.
Maternity ponchos
Moreover these ponchos are versatile in their use. They can be worn during the pregnancy, but also afterwards. After the birth the poncho will remain an amazing piece of clothing that you can continue wearing. The spacious fit and comfortable fabric makes it ideal for breastfeeding, giving you easy access while keeping your baby warm and covered.
Maternity or baby shower gift
If you're looking for the perfect gift for an expecting mother, then the knitted maternity ponchos with useful buttons from the maternity line from Baby's Only are an amazing choice. They offer comfort, style and functionality in a single product, making it a gift of value that will be appreciated.