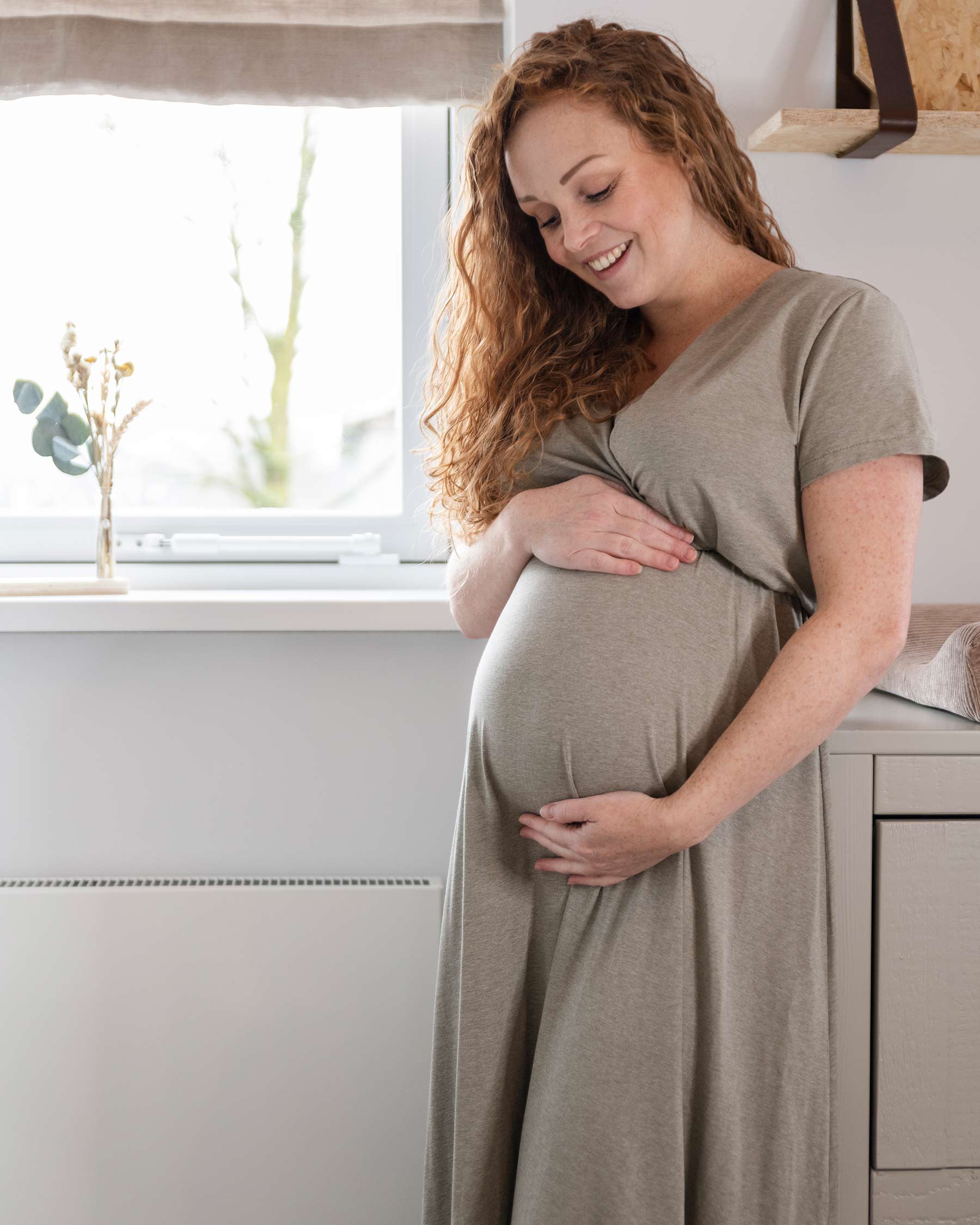 Viscose maternity dresses
The maternity dresses combine comfort with style in a unique manner, so future mothers can feel beautiful and confident during their pregnancy. Viscose is a breathable and smooth fabric, perfect for pregnant women. It touches the skin in a soft and luxurious way, while also adding enough stretchability to fit the changing shape of a pregnant body. The stretchy material offers freedom of movement and comfort, easing future mothers, even as their baby belly grows.
Maternity dresses for every occasion
The maternity dresses from Baby's Only are designed with attention to detail and style. Our brand understands that pregnant women want to look good, that is why we offer a big variety of shapes and colors to cater to a variety of styles and preferences. No matter if you are looking for an elegant evening dress, a casual summer dress or a formal dress for a special occasion, Baby's Only has the perfect maternity dress for every situation.
Maternity dresses for every trimester
Next to the use of the soft stretchy material viscose, the maternity dresses from Baby's Only consist of some smart design elements aimed to take into account the growing body of a pregnant woman. The elastic waistbands and strategically placed pleats will give an optimal fitting and comfort during the whole pregnancy. These dresses are designed to grow alongside the belly, making them fit throughout all trimesters.
Easy-care
Moreover these maternity dresses from Baby's Only are easy to take care of. They can easily be washed in the washing machine, keeping their softness and shape, even after multiple washings. This makes them both practical and sustainable, so future mothers can enjoy their favorite maternity dresses for the long-term.
Maternity dresses from Baby's Only
Whether you're looking for comfort, style or both, the maternity dresses from Baby's Only offer it all. Made from the soft stretch material viscose, these dresses are the perfect choice for any pregnant woman that wants to look fashionable while remaining comfortable during the pregnancy. Treat yourself with a Baby's Only maternity dress and shine during this important period of your life.