Filter within
Shirts & Tops
Shirts & Tops
During your pregnancy you also want to be able to mix and match every day. The Baby's Only collection of maternity shirts & tops consists of great basics in neutral tints that you can easily combine with the rest of your wardrobe. To make your outfit complete, you can combine the maternity shirts with a matching maternity skirt or maternity pants. These provide plenty of comfort. Thanks to the soft fabric and great fit, you will be comfortable and stylish all day long.
Filter within
Shirts & Tops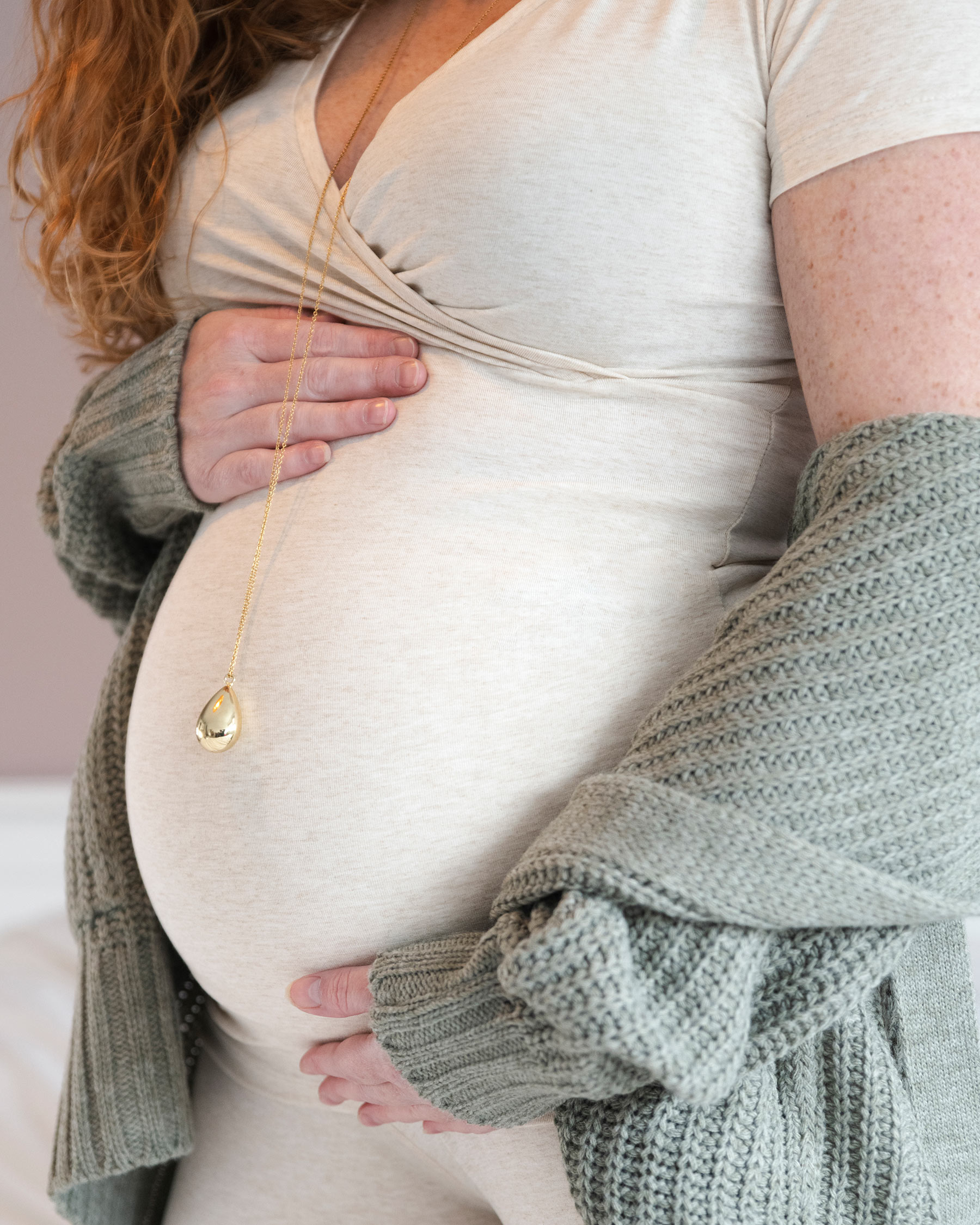 Maternity tops from Baby's Only
Discover the comfortable and stylish T-shirts and tops from the Glow maternity collection from Baby's Only. These clothing pieces are made from soft viscose and offer optimal comfort during your pregnancy. With its flattering fit and versatile designs they are perfect to embrace your growing belly.
Trendy maternity wear
The T-shirts and tops from the Glow maternity collection are available in a variety of neutral tones, making them easily combinable with other items in your wardrobe. No matter if you choose a classic black look or if you would rather go for the earth tones, like beige and taupe, at Baby's Only you will always find a color that fits you.
Viscose tops
The use of soft viscose makes it so that the clothing pieces will feel amazing on your skin. Viscose is a breathable and moisture absorbent fabric, which will keep you feeling fresh and comfortable throughout the whole day. Added to that viscose has a beautiful drape, which makes the T-shirts and tops fit smoothly and accentuate your figure in a flattering manner.
Sustainable maternity wear
Next to style and comfort we also deeply value quality at Baby's Only. We aim to produce sustainable and high-quality clothing pieces that last long. Our T-shirts and tops are carefully manufactured to survive your pregnancy and even afterwards. This way you can enjoy them for much longer then just your pregnancy.
Order at Baby's Only
Order your favorite T-shirts and tops from the Glow collection now on our website and enjoy the convenience of online shopping. Feel comfortable and shine during your pregnancy with Baby's Only.
Our blogs
Baby's Only is the ultimate lifestyle brand for babies. Get inspired and stay updated with our latest news. All articles written are part of Baby's Only collection.